Doughnuts are delightful, airy rounds of flavor with many possibilities of fillings, toppings and even shapes. One of the traditional foods for the Biblical Feast of Dedication (Chanukkah) is sufganiyot (doughnuts).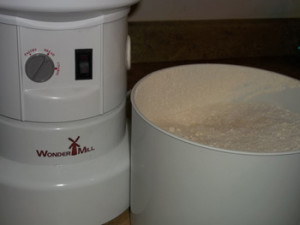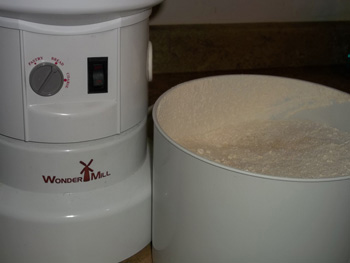 Doughnuts are usually fried and usually made from white flour and white sugar and thus not considered a "healthy" treat. However, made at home with freshly-ground whole grains, natural sweeteners, good fats and baked not fried, these delicious doughnuts can now be on your guilt-free menu! Easy to make and fun to eat, doughnuts are a must!
Don't forget the doughnut holes, they are just the right size to pop in your mouth, or put them in the doughnuts and serve them together.
BAKED WHOLE GRAIN DOUGHNUTS (with dairy-free options)
Yield: 15 medium doughnuts and holes
Mill soft wheat berries in Wonder Mill or Wonder Junior Deluxe
Place in a mixing or mixer bowl and stir together until smooth:
1 1/3 cup milk (I use homemade almond milk), warmed to 110 degrees
3 cups whole wheat pastry flour (freshly-ground)
1 Tablespoon instant yeast (I use SAF)
Cover dough and let sit at room temperature for 15 minutes.
Add to dough:
2 large eggs, beaten
2 Tablespoons organic virgin coconut oil, softened
2/3 cup coconut sugar or sucanat
1/2 teaspoon salt
2+ cups additional whole wheat pastry flour to achieve a soft, but supple, workable dough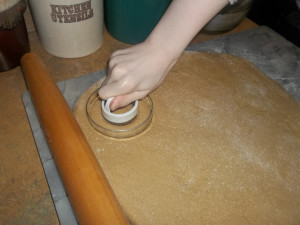 Knead by mixer on medium for 5 minutes or turn out and knead by hand on a flour surface for 10-12 minutes, adding flour as needed. Let dough rest covered for 15 minutes.
Roll dough out to about 1/2 inch thickness and cut with doughnut cutter, or cutter of choice. I used an English Muffin cutter with a tiny biscuit cutter in the middle.
Place cut doughnuts and doughnut holes on greased baking sheets, or lined with parchment paper. Cover and let rise for 30 minutes. Preheat oven to 375 degrees.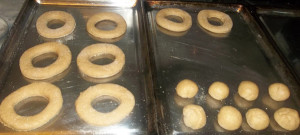 Bake doughnuts and holes for 40 – 45 minutes or until very lightly browned. Do not overbake. Transfer the doughnuts and holes to wire cooling racks and cover with a clean cloth. Top with glaze, or brush with melted coconut oil and dip doughnuts and holes in mixed sucanat and cinnamon.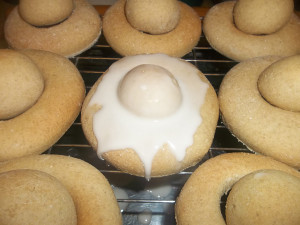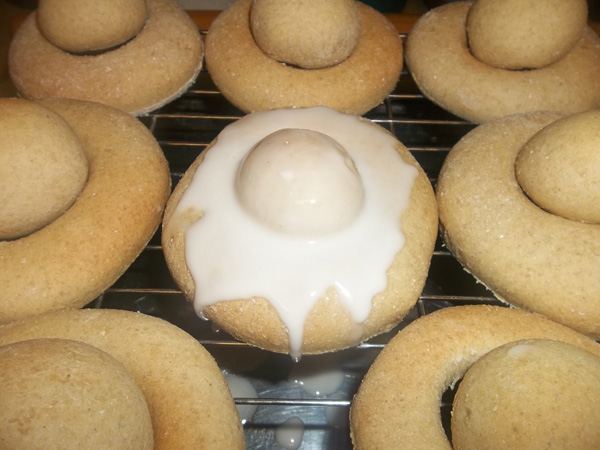 B'Teavon! (Bon Appetit!)