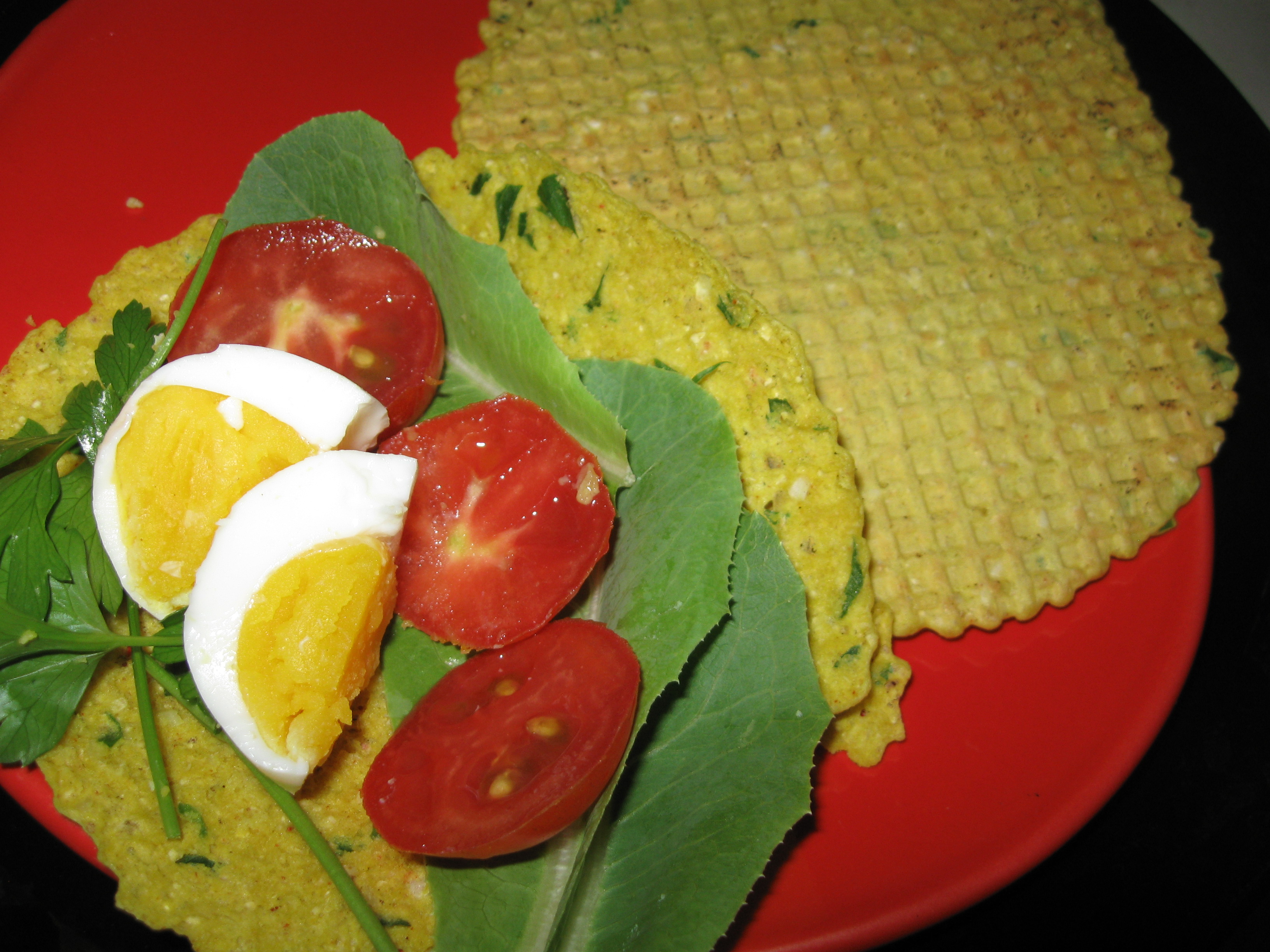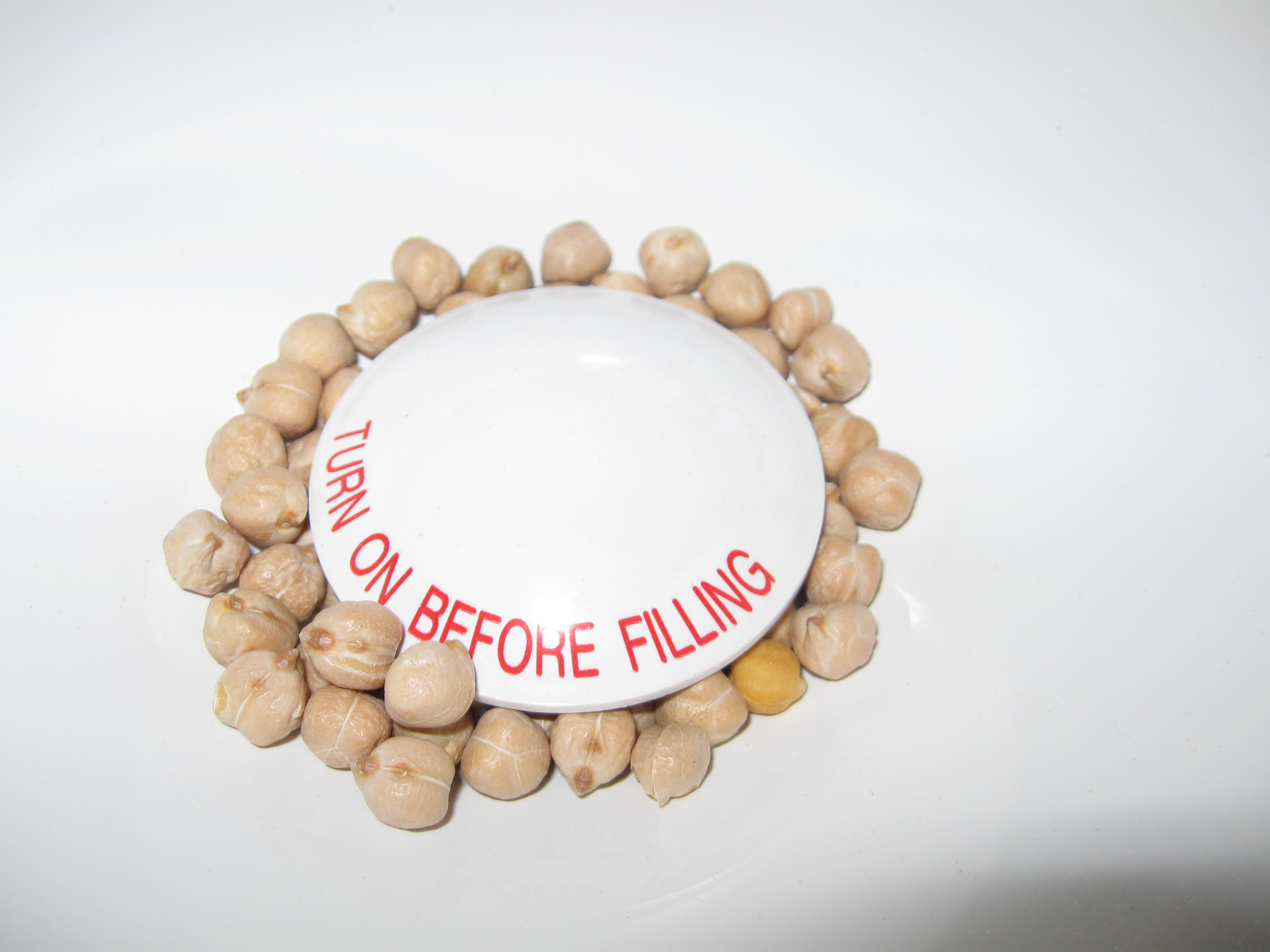 The chickpea wrap or cracker recipe is adapted from my falafel chip recipe at Grainmillwagon.com.  The real difference is that the wrap/crackers is baked on a waffle cone maker so you get more control over the texture of the of the final product. Here's the recipe:
Dry ingredients
1 cup chickpea/ garbanzo bean flour
1/2 tsp cumin
1/2 tsp coriander
1/2 tsp garlic granules
1/2 tsp tumeric
1/2 tsp sea salt (I used Real salt–win your own Real Salt in this giveaway)
1/4 tsp onion powder
1/4 tsp baking soda
1 tsp dried parsley (optional)
Wet ingredients
1/2 cup HOT water
2 tsp fresh lemon juice
1 Tbsp fresh parsley
Mix thoroughly all dry ingredients together (chickpea flour, cumin, coriander, garlic granules, tumeric, sea salt, onion powder, baking soda, dried parsley).   Store in a wide-mouth mason jar. Anytime you'd love some falafel balls or falafel chips, just add the wet ingredients: hot water, fresh lemon juice and fresh minced parsley and mix well.
To make chickpea wrap, spread a spoonful on the surface of the waffle cone maker. Close the lid and let the steam come out on the side of the waffle cone maker ~~about 2 minutes. To make chickpea crackers, cook a bit longer but don't burn it.