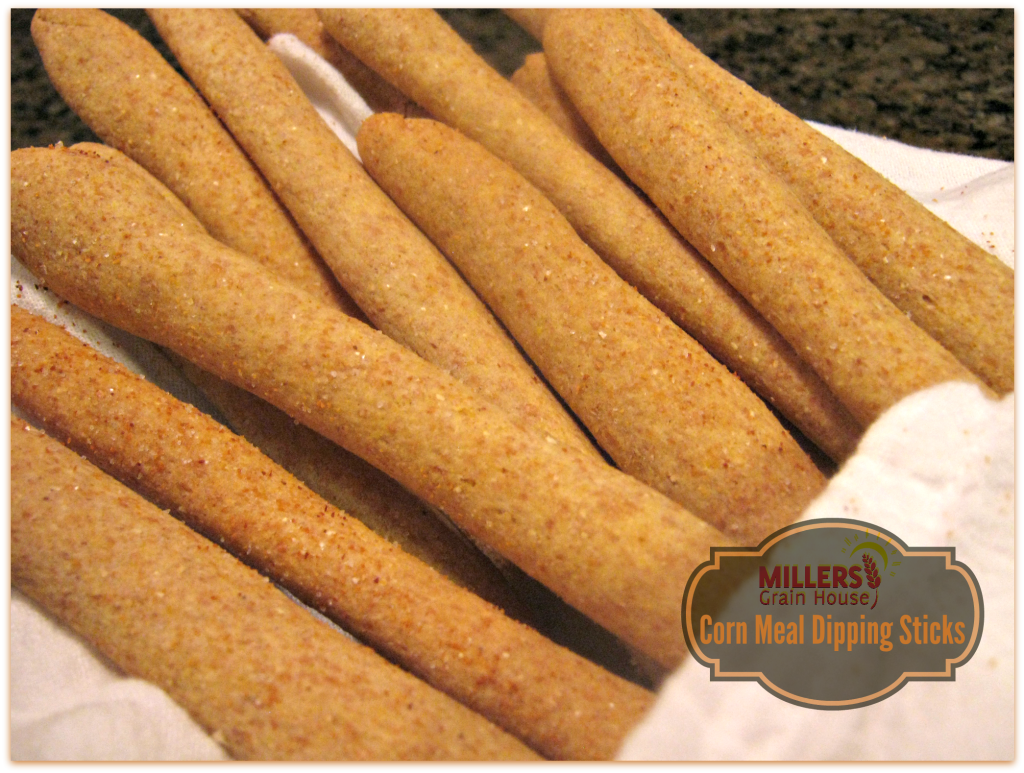 These are best if baked low and slow and allowed to get crispy and crunchy. They are a dry, crispy stick ideal for dipping into an olive oil sauce or marinara sauce.
First break out your WonderMill and your WonderMix to make it easy! Mill the dry corn (or popcorn) and Hard White Wheat  into the appropriate amount of meal and flour.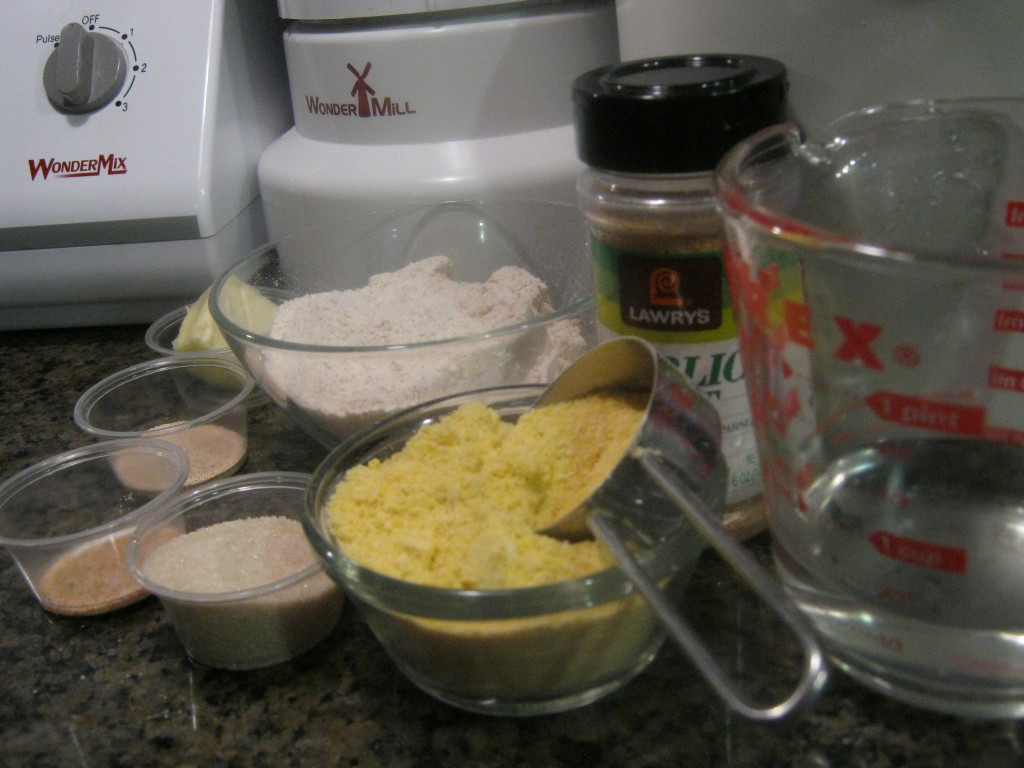 Corn Meal Dipping Sticks
Ingredients:
1/2 Cup Warm Water
1 1/4 tsp Active Instant Yeast
2 TBS Sugar
1 Cup + 2 TBS  Whole Wheat Flour
1/2 tsp Sea Salt
1/2 Cup Fine Cornmeal
2 TBS Butter
1 EXTRA TBS Cornmeal (set aside)
2 EXTRA TBS Melted Butter (set aside)
Combine first three (3) ingredients in the WonderMix, Bowl or Bread Machine.   Mix until combined.
Add 1/2 cup of flour, and mix.
Add Salt and mix.
Add Cornmeal and remaining Flour while mixing (or on top if bread machine).  Knead approximately 10 minutes.
The Dough will feel a bit more stiff than traditional yeast bread due to the density of the meal.  It will also not rise as much traditional yeast bread due to lower gluten content of cornmeal. This is a heavier, more dense dough.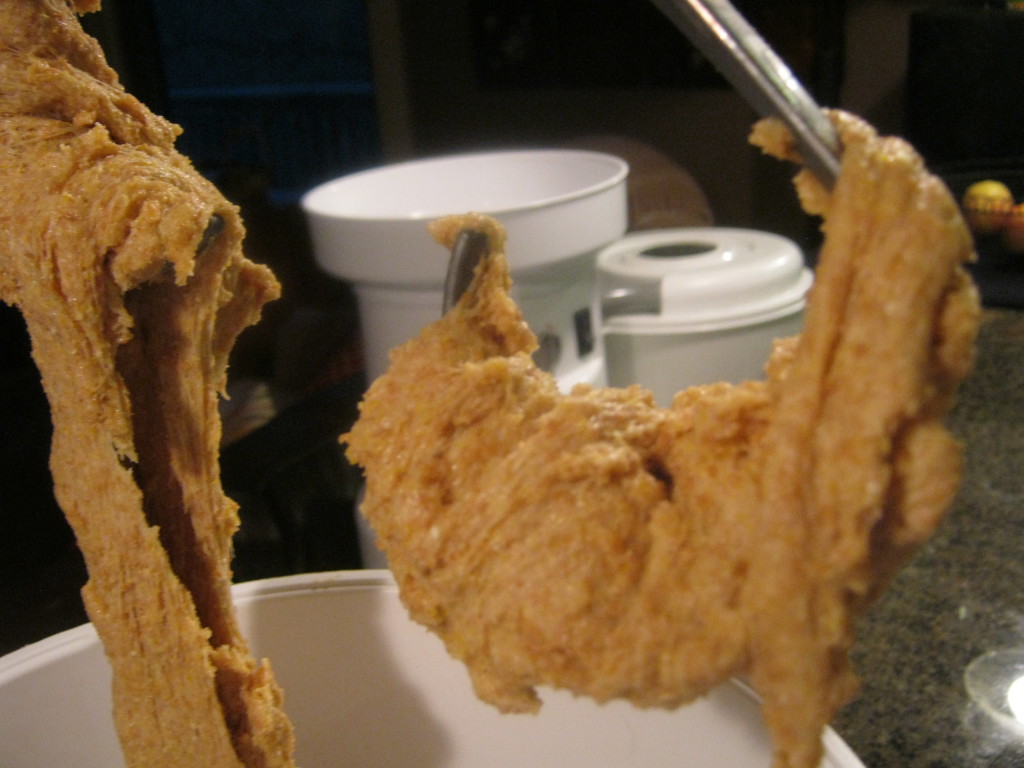 When finished kneading, place in an oiled, covered bowl in a warm (80-90 degree) place and allow to rise for about 30 minutes.
Once risen, shape in long thin 'snake-like' sticks on a greased baking sheet. See below: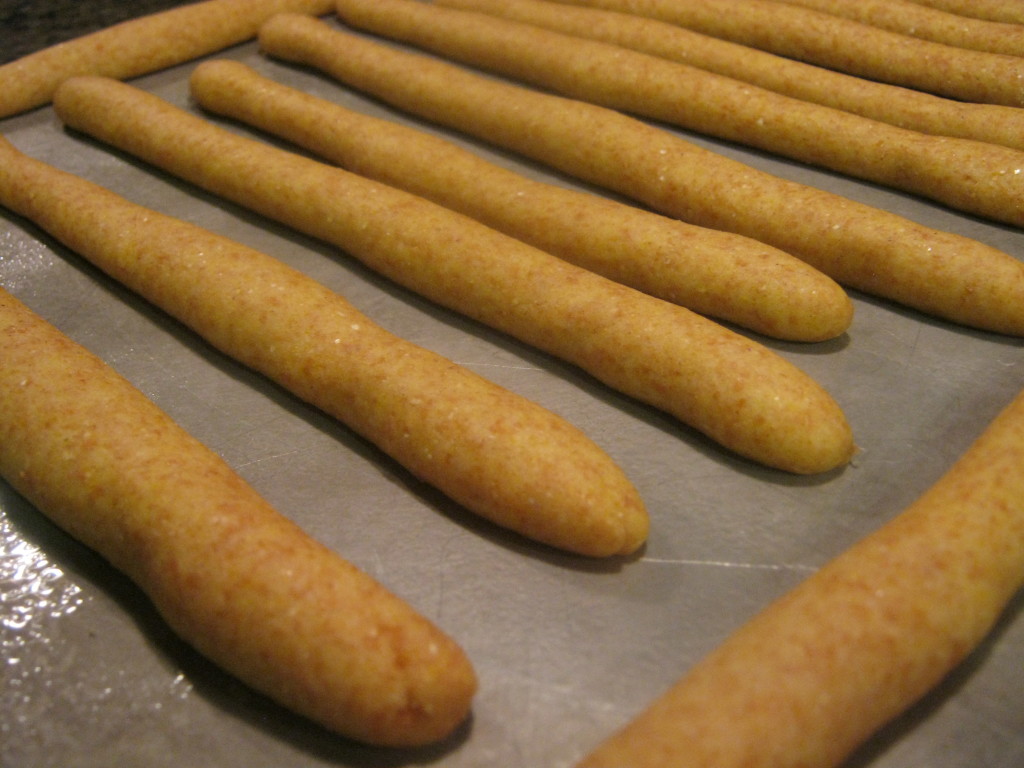 Allow to slightly rise again in a warm place for only about 10-15 minutes while you pre-heat the oven to 350 degrees.
Once risen, gently brush with the melted butter and sprinkle with the set aside cornmeal before baking.
Place on center rack of 350-degree oven and bake for 15-20 minutes.  Keep an eye on these since they are thin and will bake at differing speeds due to differing oven temperatures.
Once done, remove from oven and from baking sheet to cool on a wire rack.
Dip in ranch dressing, melted cheese, marinara sauce, pesto, hummus… really just about anything you'd like for a savory snack or side addition!
It is my sincere hope that you enJOY this recipe, tweak it and make it your own!
Best Blessings!
Donna Miller