Easy, Whole Grain Strawberry Short-Cake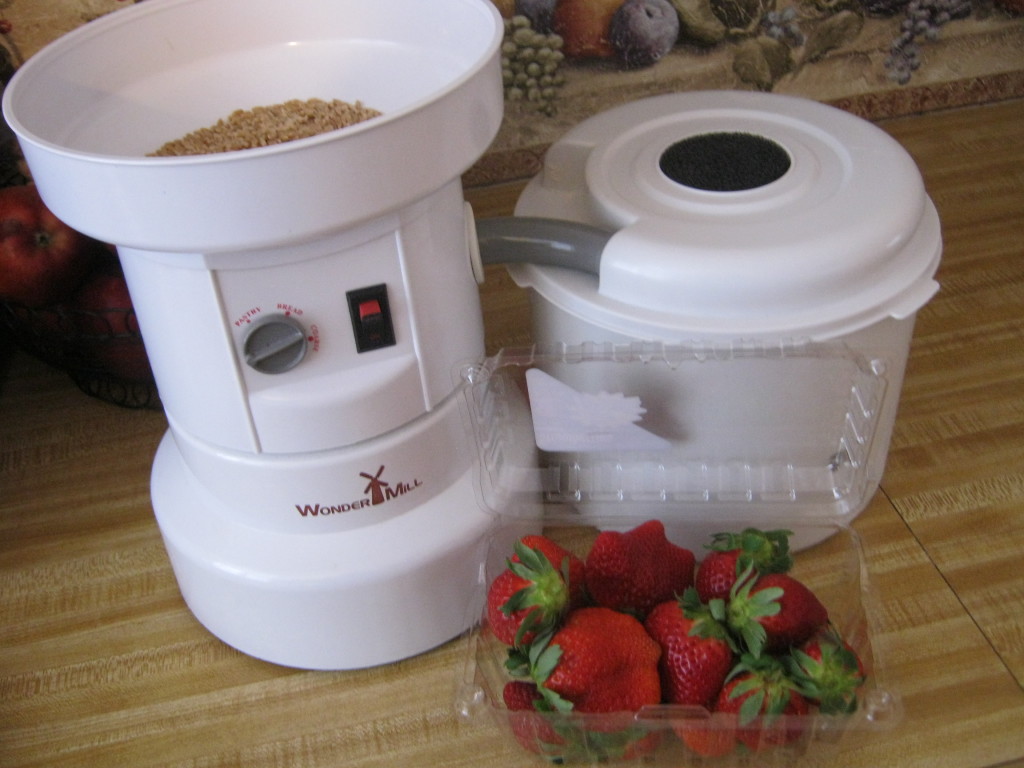 Sliced/Soaked Strawberries
Several hours or the day before having this dessert, you'll want to slice and soak your strawberries.
Start with a pint of fresh, ripe strawberries. Freshly picked are the best, but store bought will do. Remove the green tops and slice them vertically.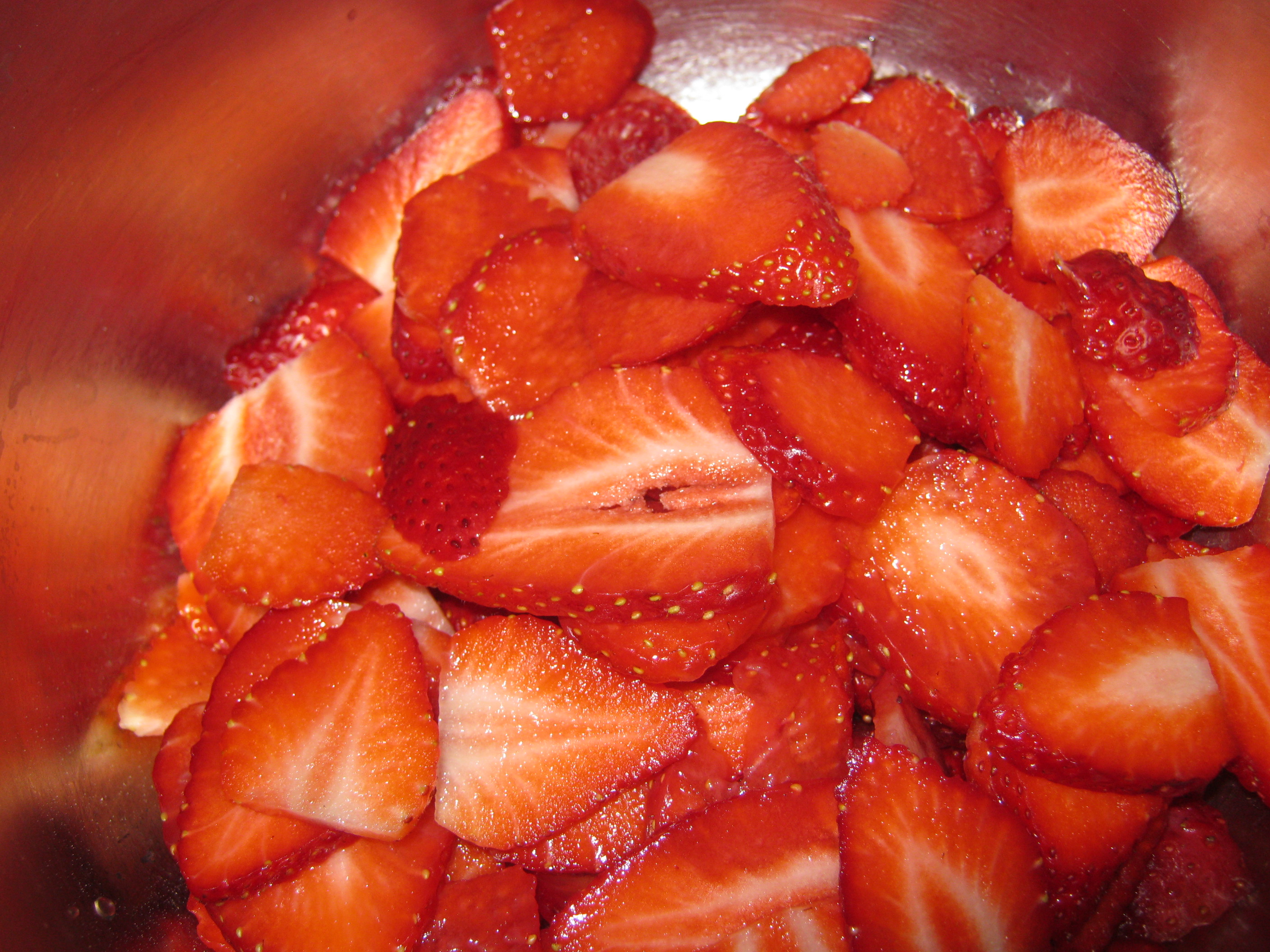 Place all slices in a bowl or container and cover with just enough water to reach their top.
Sweeten with organic sugar or stevia (we like a little of both) and a dash of vanilla (we love our home-made vanilla)!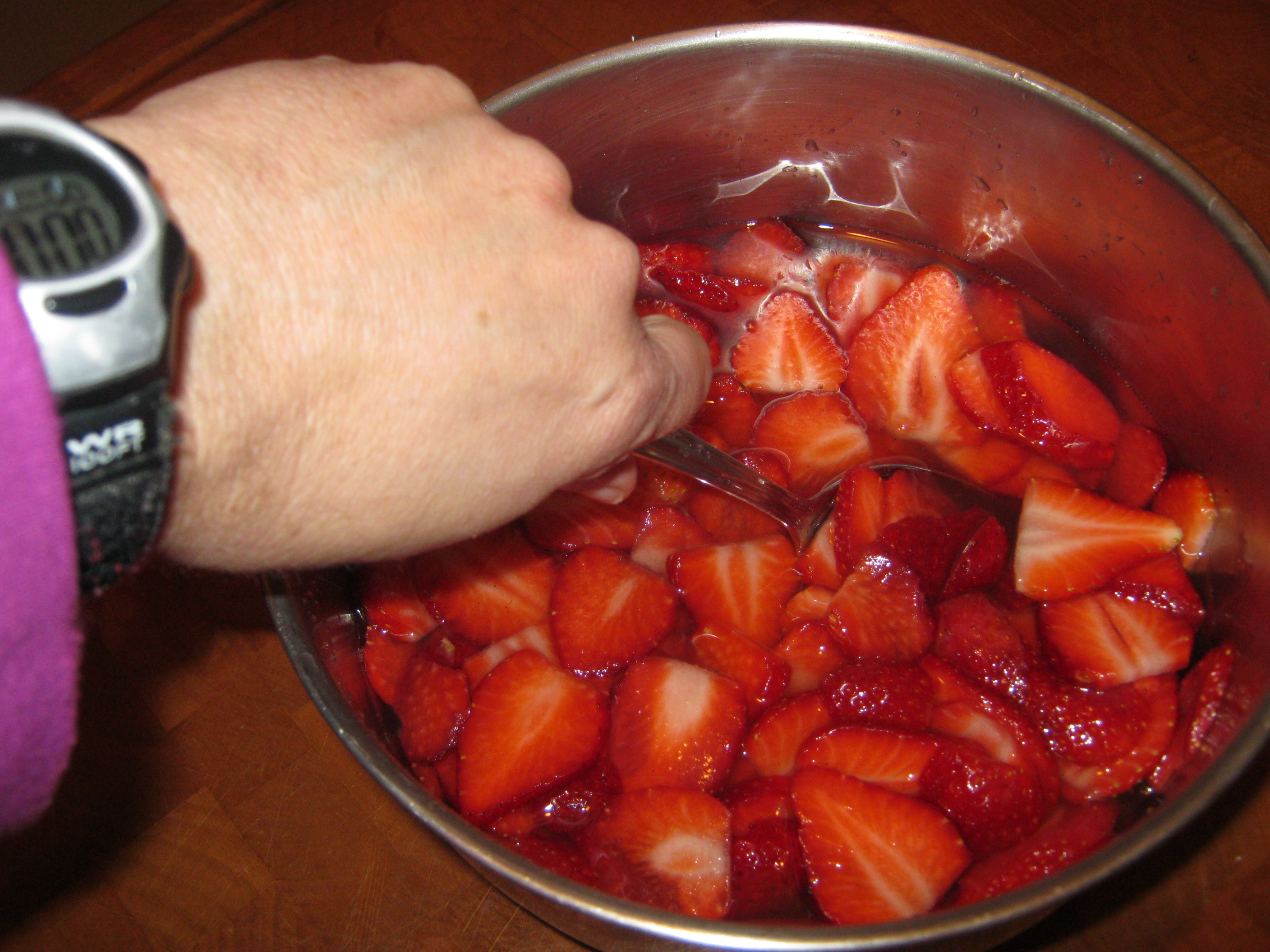 Give this a pretty vigorous stir. It's okay to mash up a few of the berries because you want the water to get red and absorb the strawberry flavor.
Cover and refrigerate if it's more than 24hrs away from using these little beauties. But if you're hours away, you can leave covered them on the counter.

Short-cake Biscuits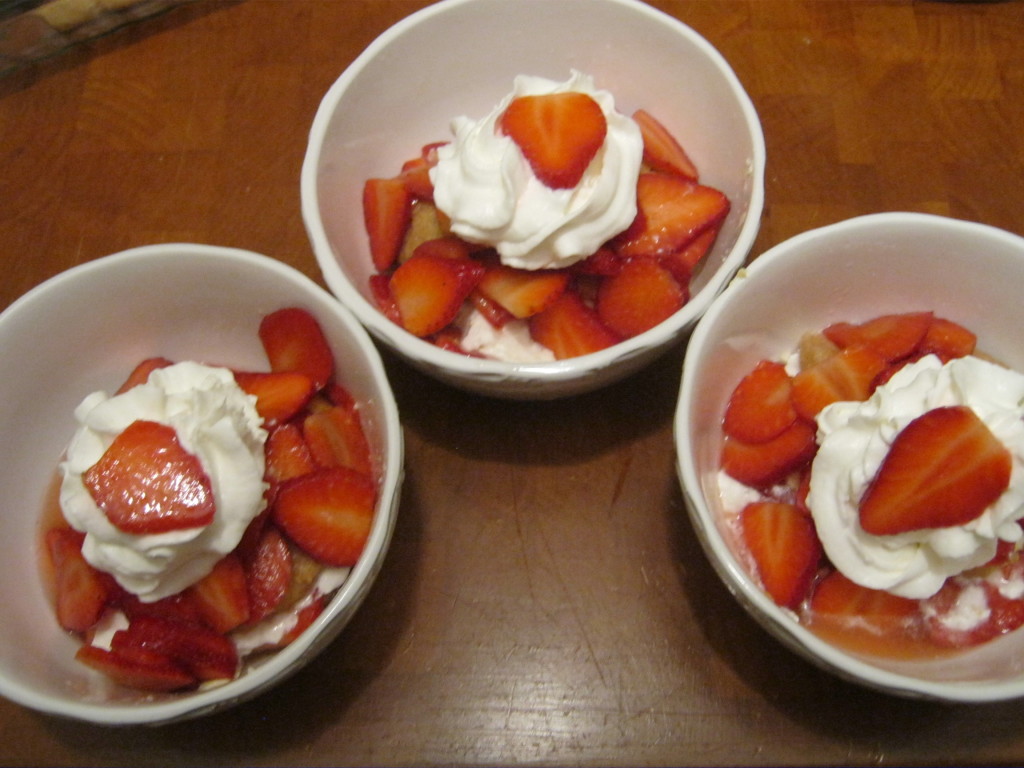 Makes about 12-18 Short-cake Biscuits depending on size
Pre-heat oven to 400 degrees
Grease a baking dish
Dry Ingredients:
1 Cup freshly milled Hard White Wheat Flour
1 Cup freshly milled SOFT White Wheat Flour
1 TBS Aluminum Free Baking Powder
1/4 C Organic Evap Cane Crystals
Wet Ingredients:
1/4 Cup Organic Canola Oil
1 Cup Milk
1 tsp vanilla extract
Combine all dry ingredients with a whisk or fork in a large mixing bowl.
Combine wet ingredients in a small bowl or measuring cup.
Make a well in the dry bowl ingredients and pour in wet mix.
Mix until just combined (still will be lumpy, don't over mix or you get a tough biscuit)
For the DROP version simply drop by 'ice-cream scoop' or large spoon size on greased cookie sheet.
Otherwise…
You can turn these out on a floured surface and lightly 'knead' them no more than 20 times. Then cut with biscuit cutter.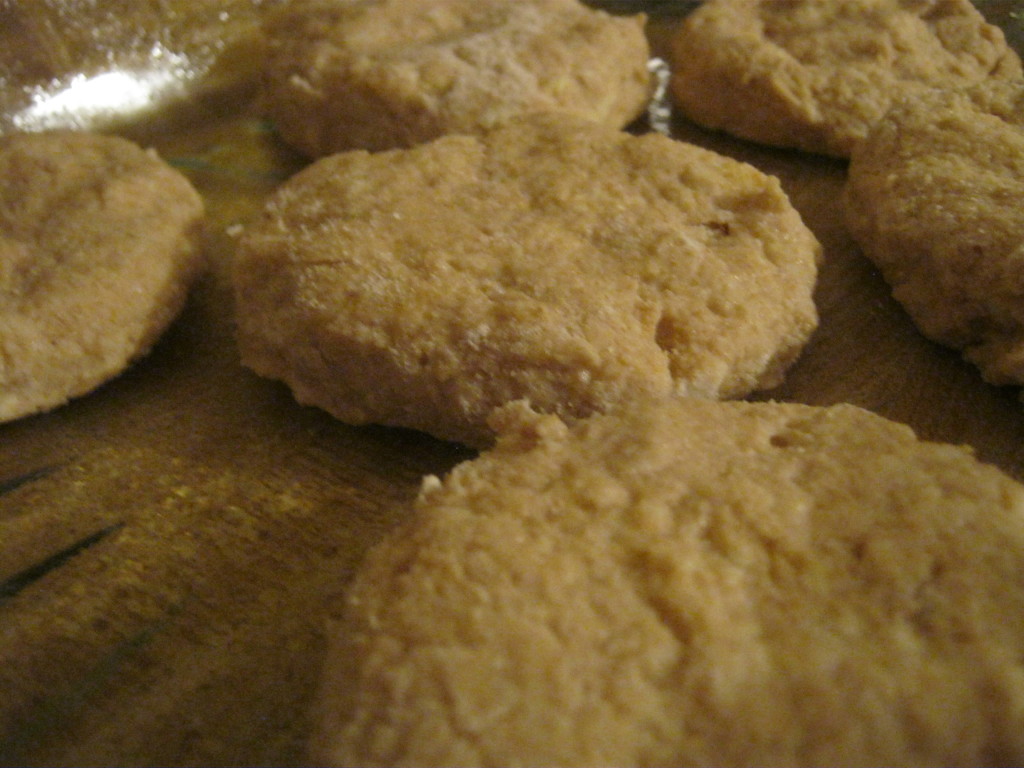 Place them close together but not yet touching for the oven to help them rise nice and tall.
Bake on middle rack for 10-12 minutes.
While still warm, split them in the middle and put the bottom half in the bowl.  Top with a little butter if desired.  Then spoon some of those awesome soaked strawberries over the top and whip cream the center if you'd like.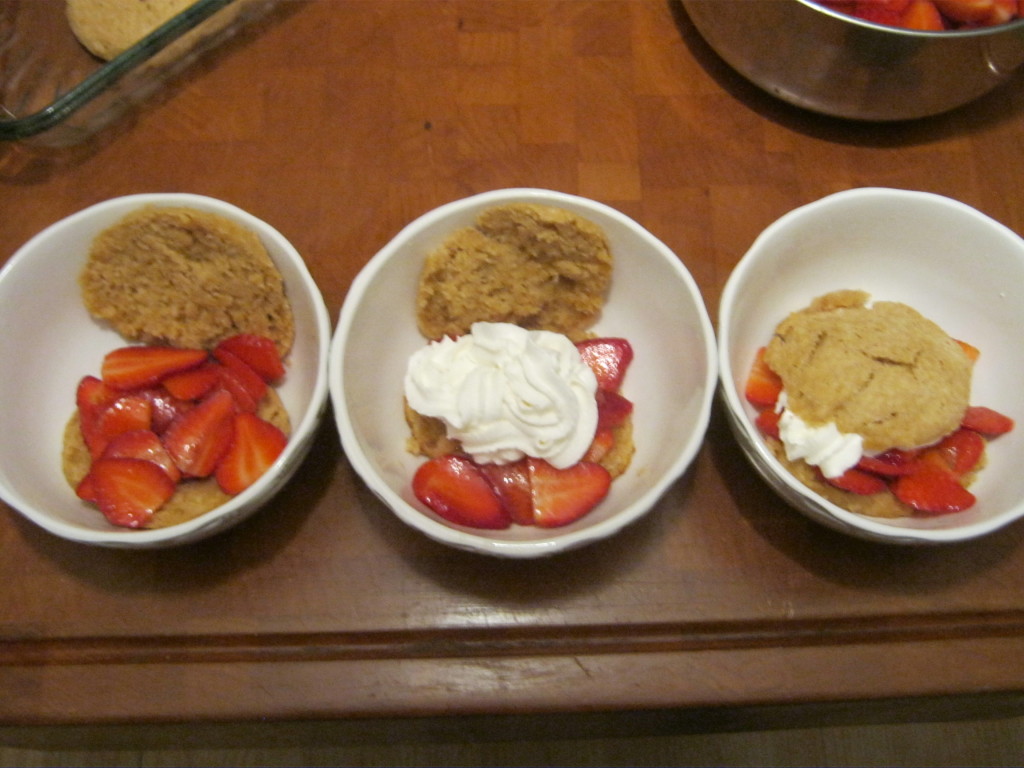 Put the 'lid' of the short-cake biscuit on top of that tasty center treat and repeat on the top.
One trick is to get enough of the 'red sweet liquid' ladeled over the whole thing to soak into the short-cake biscuit.
Ice cream can replace the whipped cream or be added for even more fun on a hot summer night! Serve while the short-cake biscuits are warm though!
EnJOY!
________________________________________________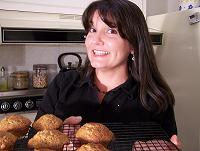 Donna Miller is a wife of almost 28 years to the love of her life Joseph, a mother to three home-school graduates, teacher, author, sought-after speaker and trainer. She has been a both guest and host on internet and broadcast radio talk-shows and in television interviews.
She is the hostess of the radio show "Your Preparation Station". She and her husband are the Organizers of WNC Preparedness Group in Asheville, NC.  She is an Adjunct Instructor for Frontier Christian University. She teaches local classes & ladies retreats for people to learn hands-on lost skills.
She and her husband are the founders of Millers Grain House and, Your Preparation Station and are on the board of PREPARE Magazine.
Joseph and Donna have been happily married for almost 28 years, live on an ancestral homestead, and have three adult children, and one daughter in-law.
_______________________________________