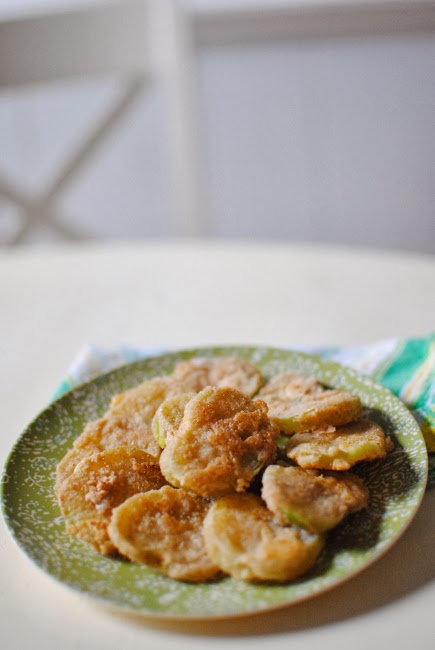 When my husband and I went on our honeymoon to Charleston, SC, we enjoyed eating at tons of amazing restaurants.  It was so much fun to try new foods and restaurants every day!  One of the dishes we still talk about was a BLFGT from an adorable cafe near Rainbow Row.  A BLFGT is a bacon, lettuce, and fried green tomato sandwich!
I am not usually crazy about tomatoes on my sandwiches, but BLFGTs are quite delicious!  Fried green tomatoes are quick and easy to make, and they really jazz up an otherwise ordinary BLT.
Fried Green Tomatoes
1/4 cup cornmeal, freshly ground
1/4 cup whole wheat flour, freshly ground
1 Tbsp. olive oil
1 1/2 tsp. salt
1 tsp. pepper
1 egg
1/4 cup buttermilk
green tomatoes
Grind cornmeal in WonderMill; set aside.  Grind wheat in WonderMill; set aside.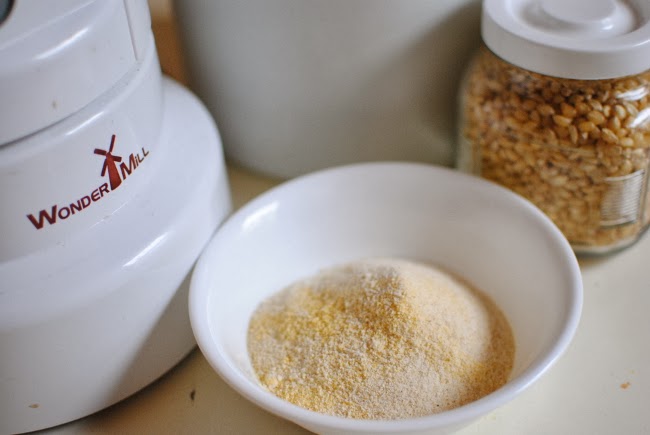 In a small frying pan, heat olive oil over medium-high heat.
In a shallow bowl, combine cornmeal, flour, salt, and pepper.
Crack egg into another bowl and whisk.
Pour buttermilk into a third bowl.
Slice tomatoes, then dip each one in this order:
1) egg
2) buttermilk
3) cornmeal/flour mixture
Pan fry tomatoes in olive oil, turning once.
Lay cooked tomatoes on paper towels, and then serve.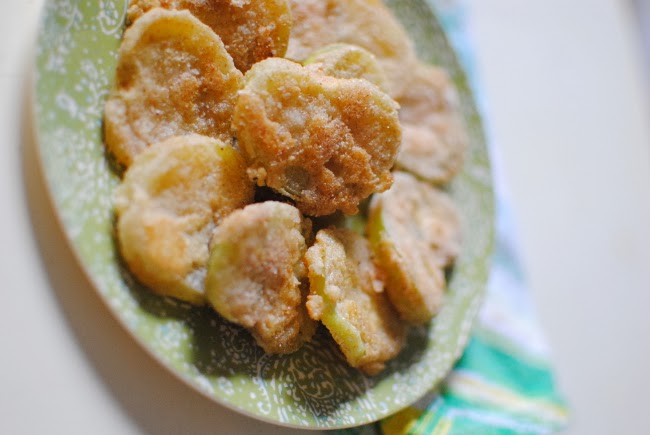 Enjoy!