These delicious muffins are the perfect combination of sweet and ginger-spicy! They taste just like a gingerbread cookie in muffin form, which is so amazing. They are a yummy addition to a holiday brunch, or as a snack alongside a tall glass of eggnog!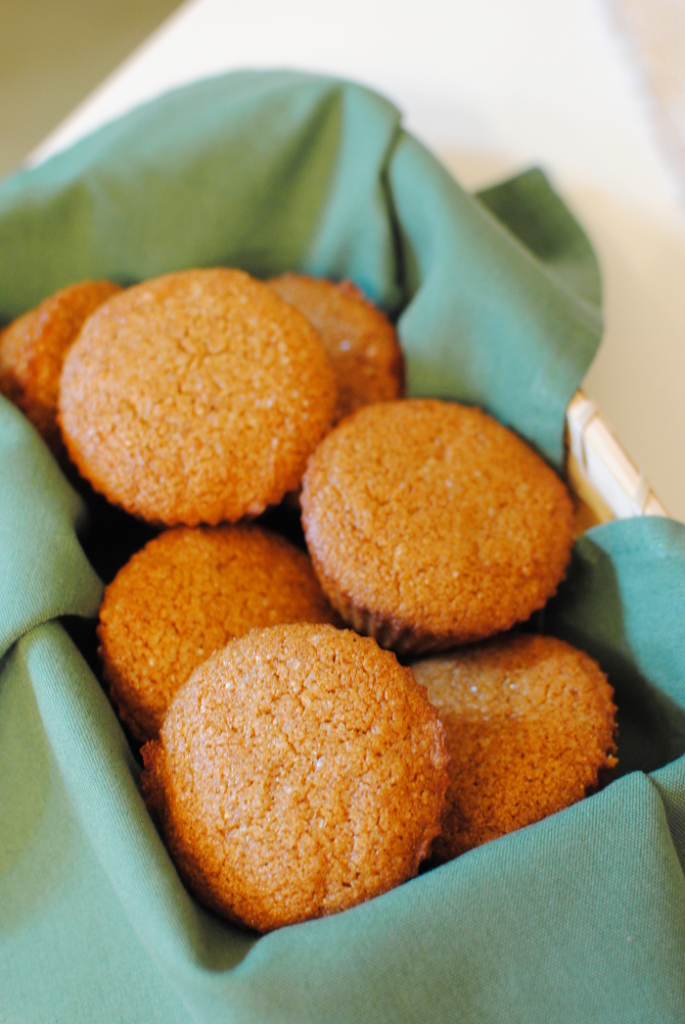 Gingerbread Maple Muffins
adapted from here
2 cups whole wheat flour, freshly ground
2 tsp. ginger
1 tsp. baking powder
dash of cardamon (optional)
1/4 tsp. nutmeg
1/4 tsp. sea salt
1/8 tsp. ground cloves
2/3 cup loosely packed brown sugar (or sucanat)
1 egg
1/3 cup molasses
1/4 cup pure maple syrup
2 tsp. vanilla extract
1/2 cup butter, melted
2/3 cup milk
coarse raw sugar for sprinkling (optional)
Grind wheat in the WonderMill.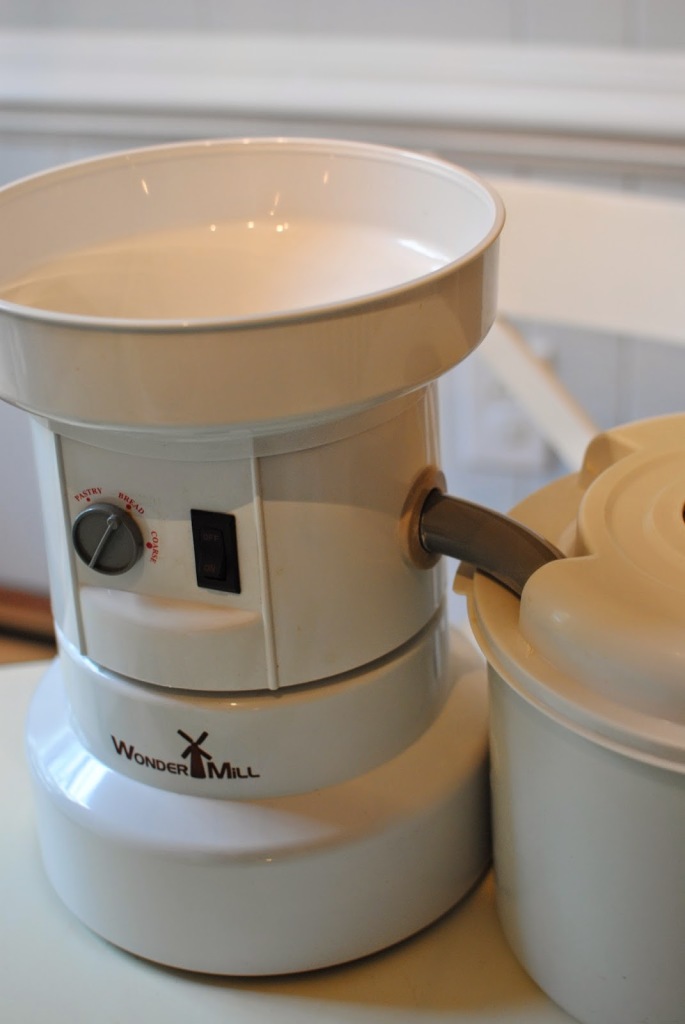 Preheat the oven to 350 degrees and prepare a muffin tin with liners.
In a mixing bowl, whisk together whole wheat flour, ginger, baking powder, cardamon, nutmeg, sea salt, and ground cloves.
In another large bowl, whisk together brown sugar, egg, molasses, maple syrup, and vanilla extract.  Add the melted butter and milk, whisking well to combine.  Add the dry ingredients and stir just until combined.
Pour batter into muffin tin liners, filling 2/3 full.  Sprinkle with coarse sugar.
Bake in preheated oven for 18-20 minutes or until a toothpick inserted in the center comes out clean.
Makes 14 muffins.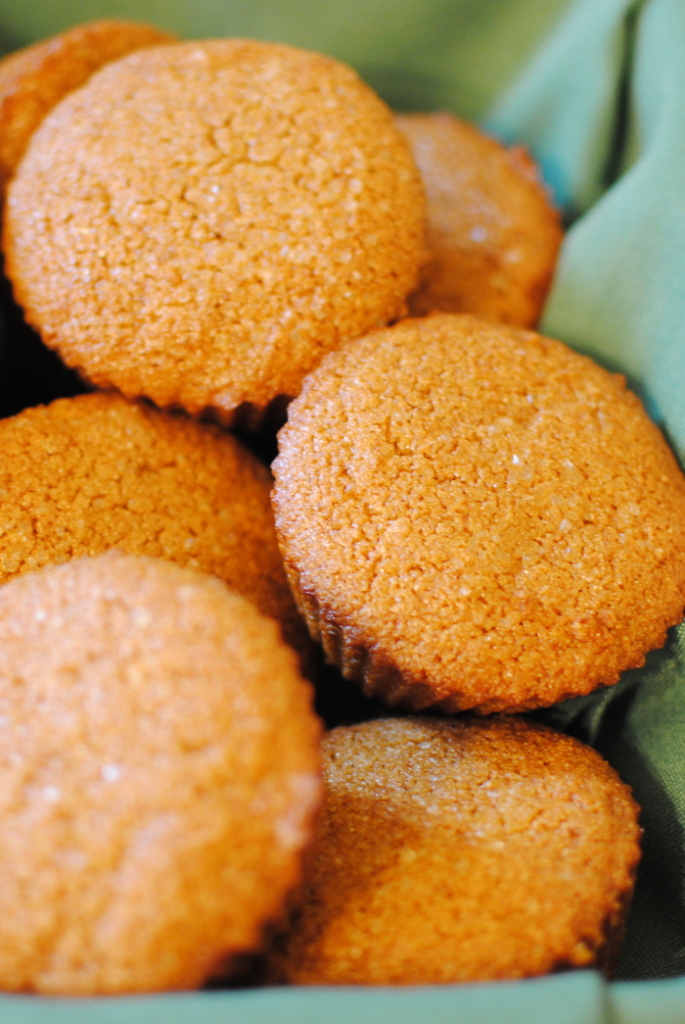 Enjoy!