HEALTHIER BROWNIES – BETTER THAN A BOX
Since our middle one was home from college this weekend – she 'needed' these home-made brownies. (: So it gave me the chance to get some photos for you!
Using freshly milled whole soft white wheat makes this brownie packed with fiber and nutrients unlike their white dead flour counterpart from a box. This treat is not an everyday occurrence but it is still far more reasonable for your health and budget than a box mix! It's every bit as tasty too.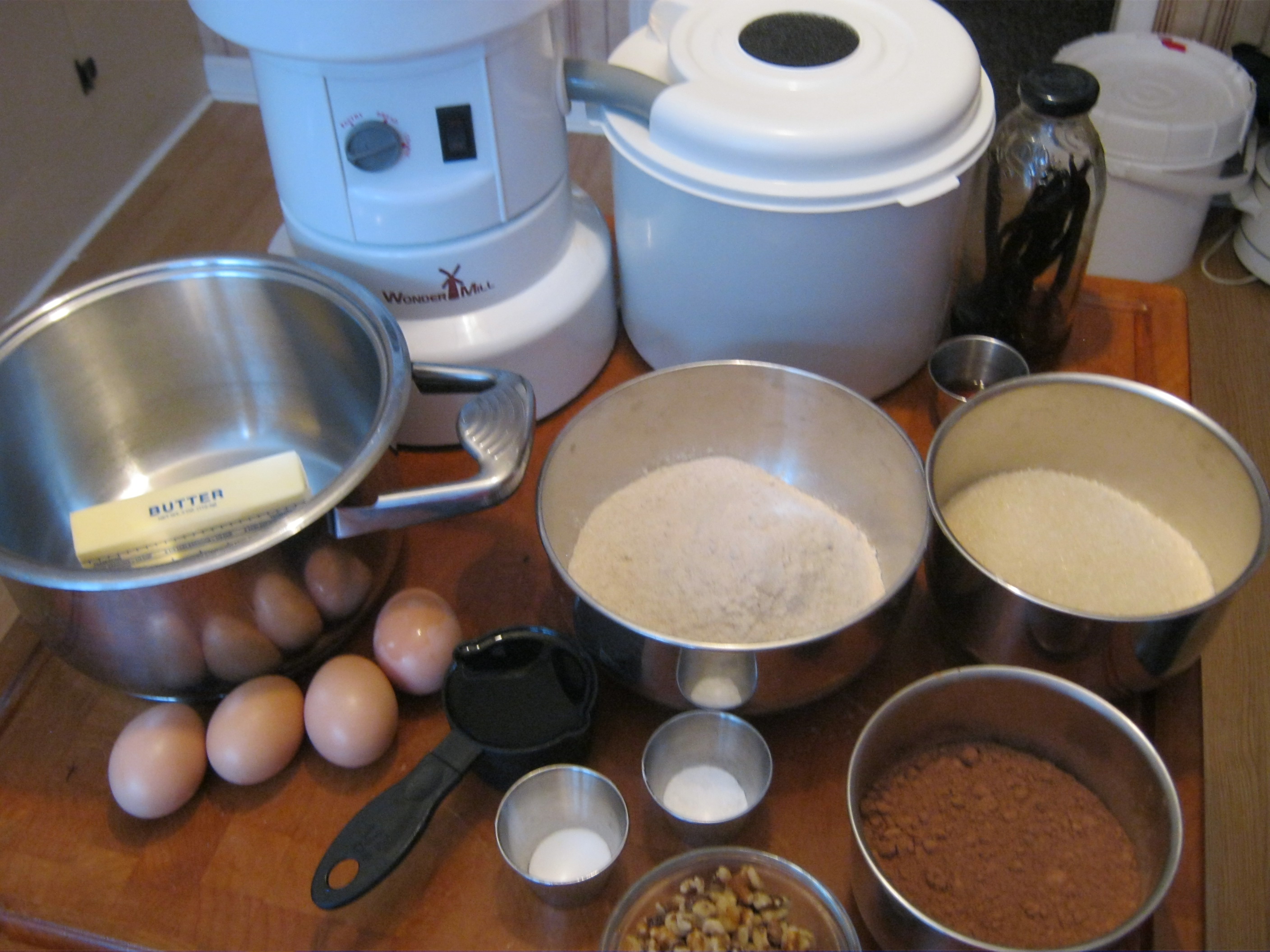 Ingredients:
1 Cup (8oz/2 sticks) butter*
2 Cups Organic Evaporated Cane Crystals
1 1/4 Cups Dutch Processed (or Dark) unsweetened cocoa powder
1/2 tsp sea salt**
1 tsp baking powder
1 TBS pure vanilla extract
4 large eggs
1 1/2  Cups fresh milled Soft White Wheat
1/2-3/4 Cup walnuts (optional)
* Healthier option 1 – 1 stick butter, 1/2 Cup Coconut oil – photos in this recipe.
* Healthier option 2 – 1 stick butter, 1/2 Cup Applesauce (less fat & more cake-like brownie)
**If using unsalted butter increase salt to 1tsp.
Instructions:
Preheat oven to 350 degrees F.
Lightly butter or spray a 9 x 13 inch pan (dark pans bake 3-5 minutes less) or in our case with these photos two 9X9 square glass pans.
In a medium saucepan over low heat, melt butter (or healthier option 1 or 2 above – we have one stick butter and 1/2 C coconut oil)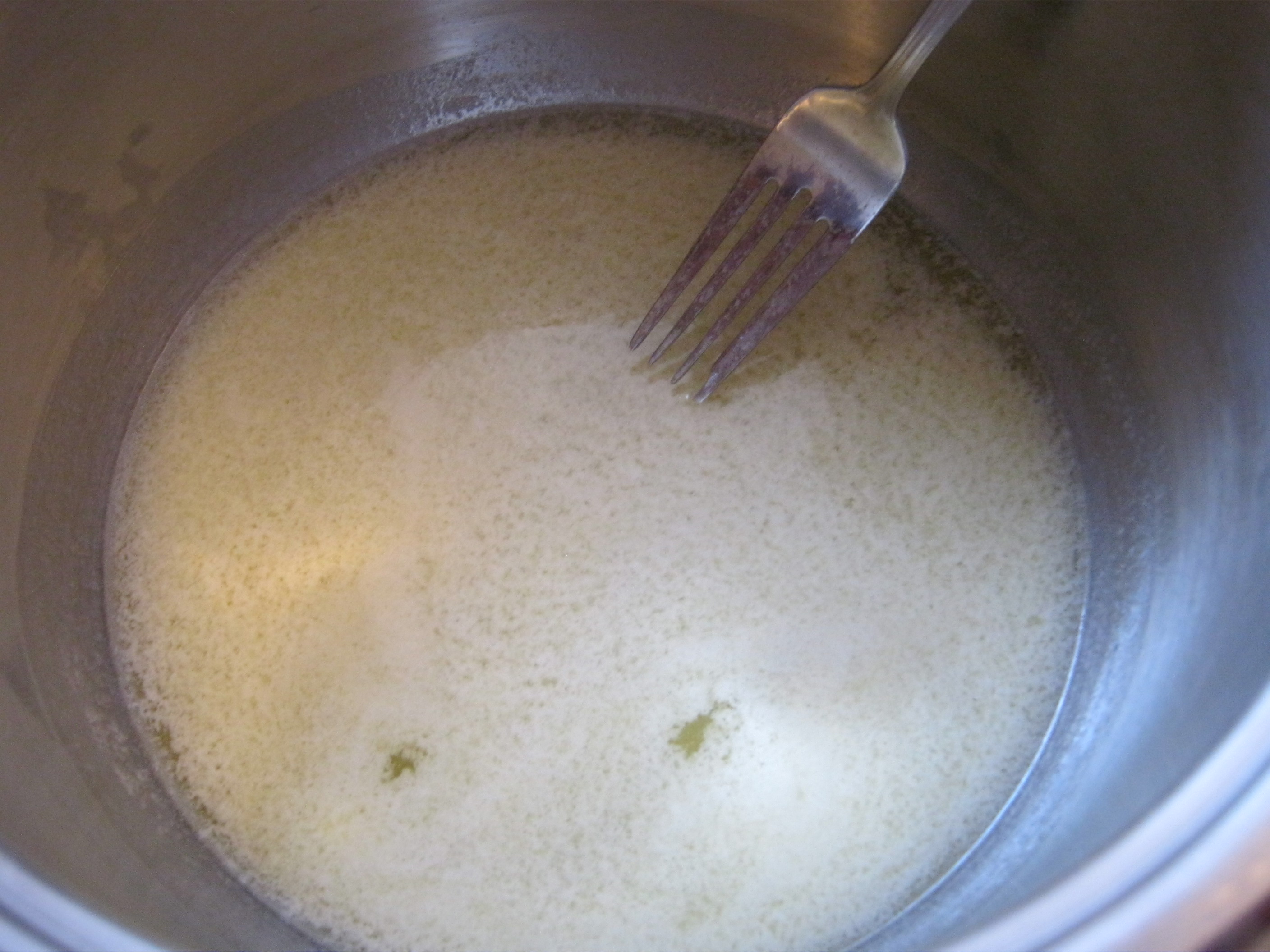 Then add the sugar and stir until combined. Turn off burner but leave on burner briefly until mixture looks slightly shiny ('shiny' may not happen with applesauce option). This helps the sugar to dissolve more while baking thus creating a shiny crust top for the brownies.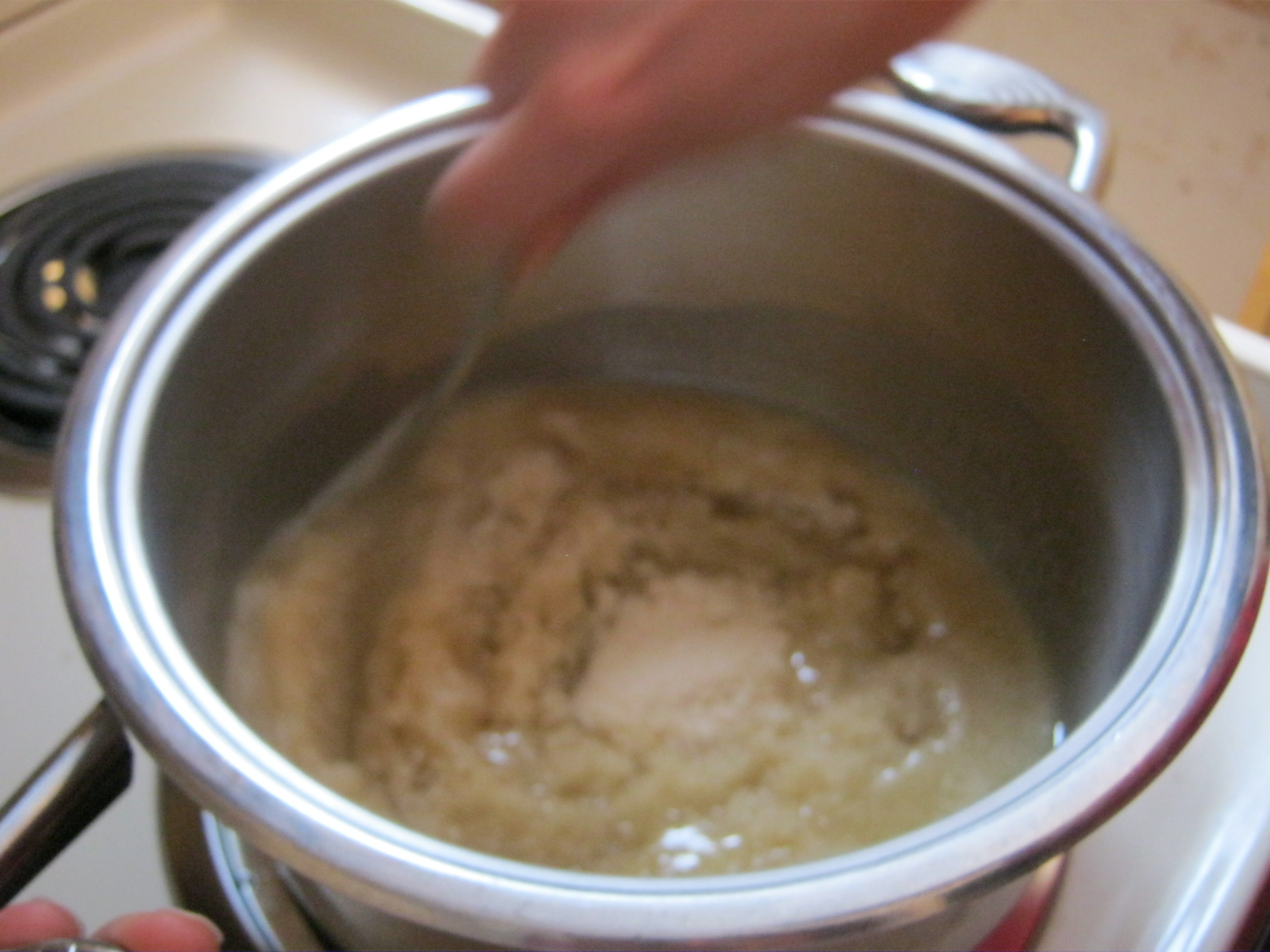 In the same saucepan or you may transfer to a mixing bowl. Stir in the cocoa, salt, baking powder and vanilla.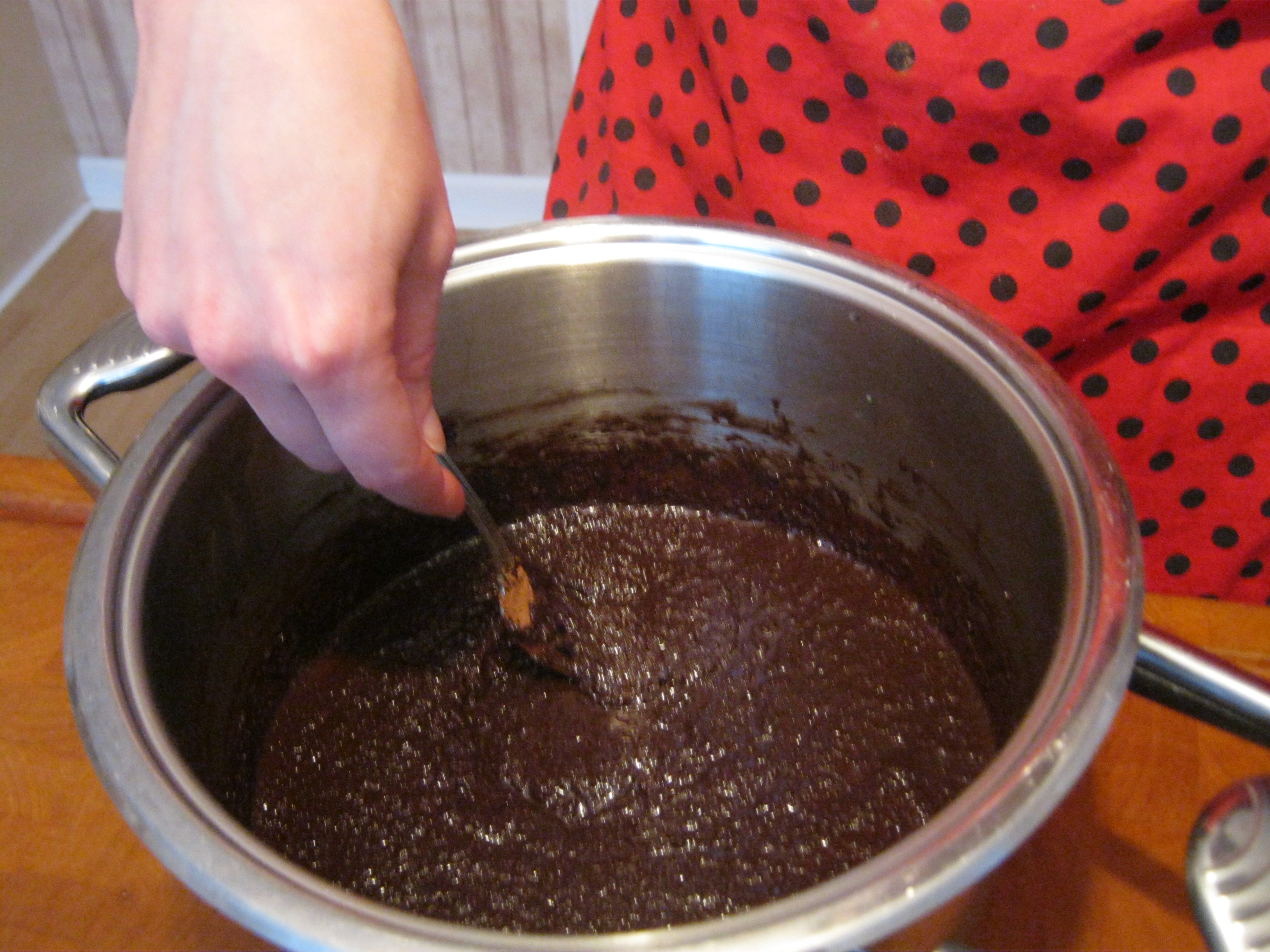 Add eggs beating one at a time until smooth.
Add other dry ingredients to flour then add the flour mixture a little at a time to the chocolate goodness and stir until all well combined.
Mix in walnuts in last. The batter will be thick!  Don't worry.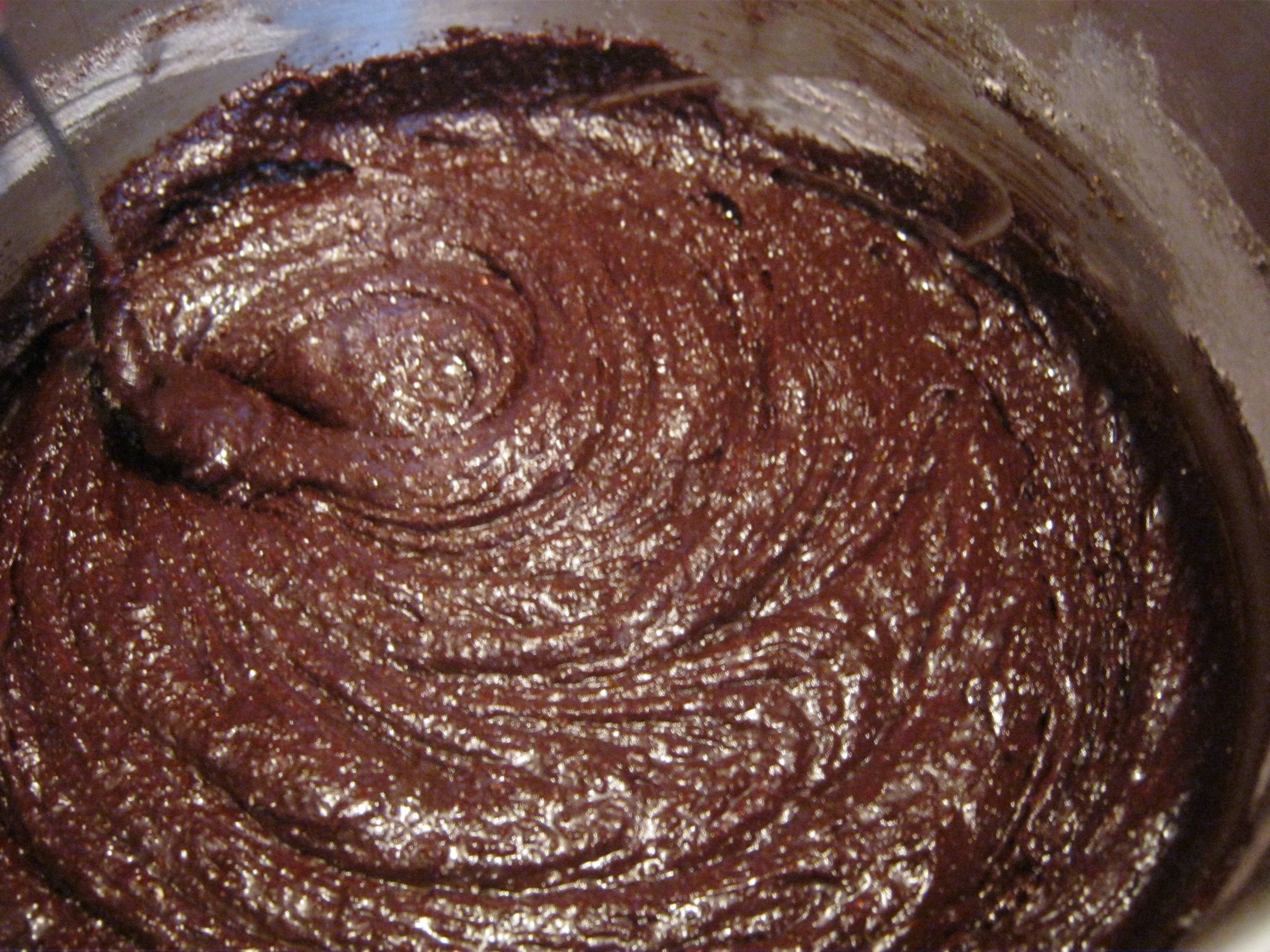 Spoon this thick batter out and smooth out top in 9 x 13 inch pan. Again in this case we did a batch with walnuts and a batch plain to top with peanut butter (: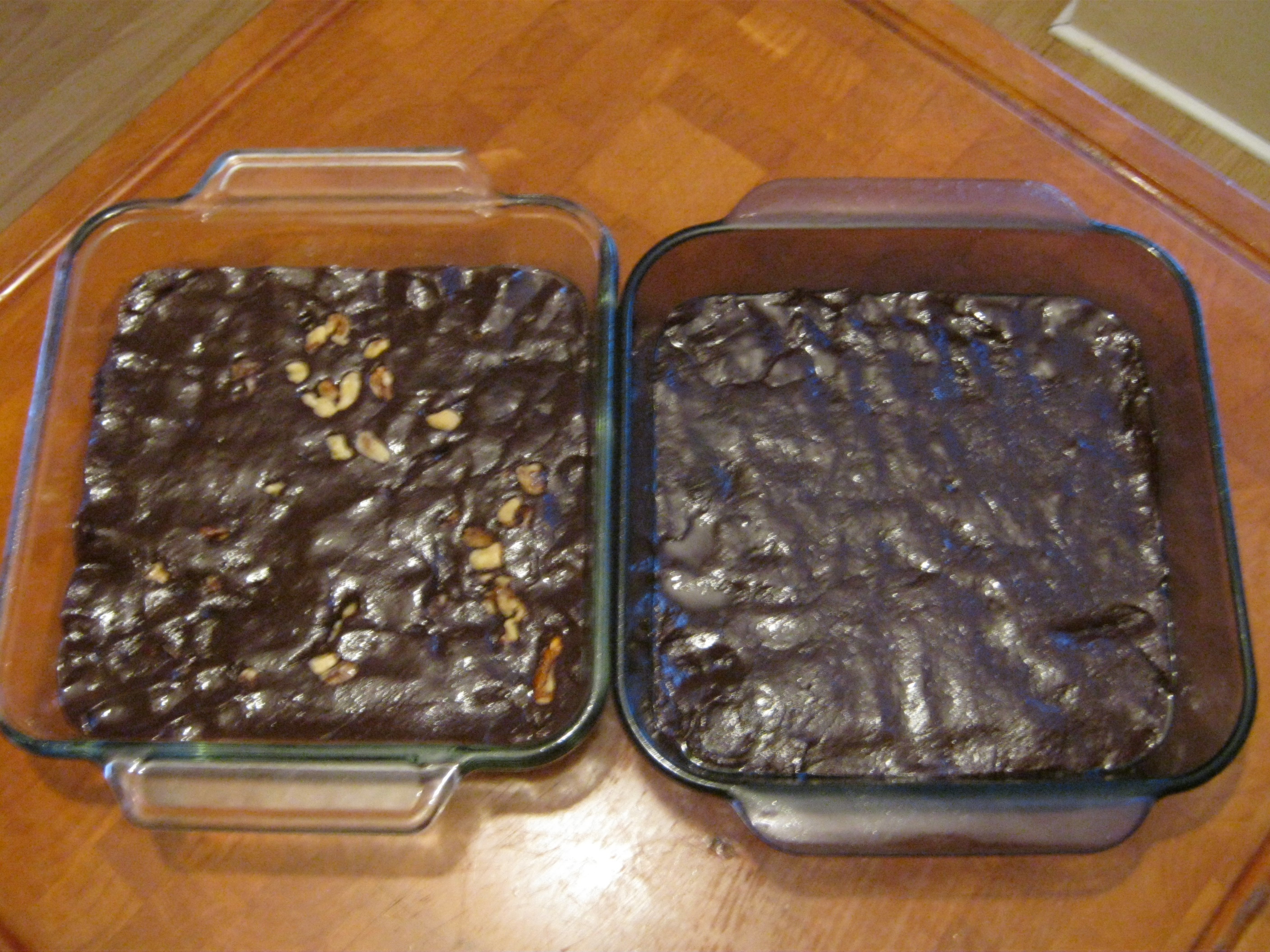 Bake for 28-30 minutes. The brownies should feel set both on the edges and in the center. Then remove from the oven and let rest for 10 minutes before cutting (if you can be patient due to the gorgeous smell!)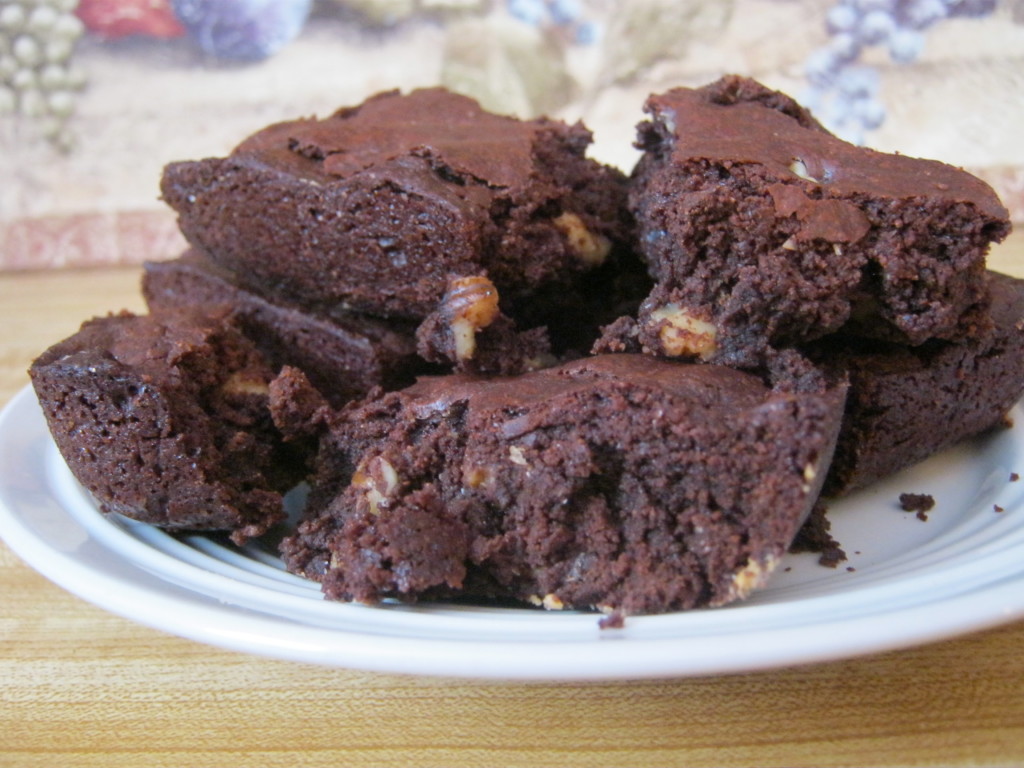 We topped one of the half batches with peanut butter and let it cool.Made a GREAT icing and no fuss twist to the brownies.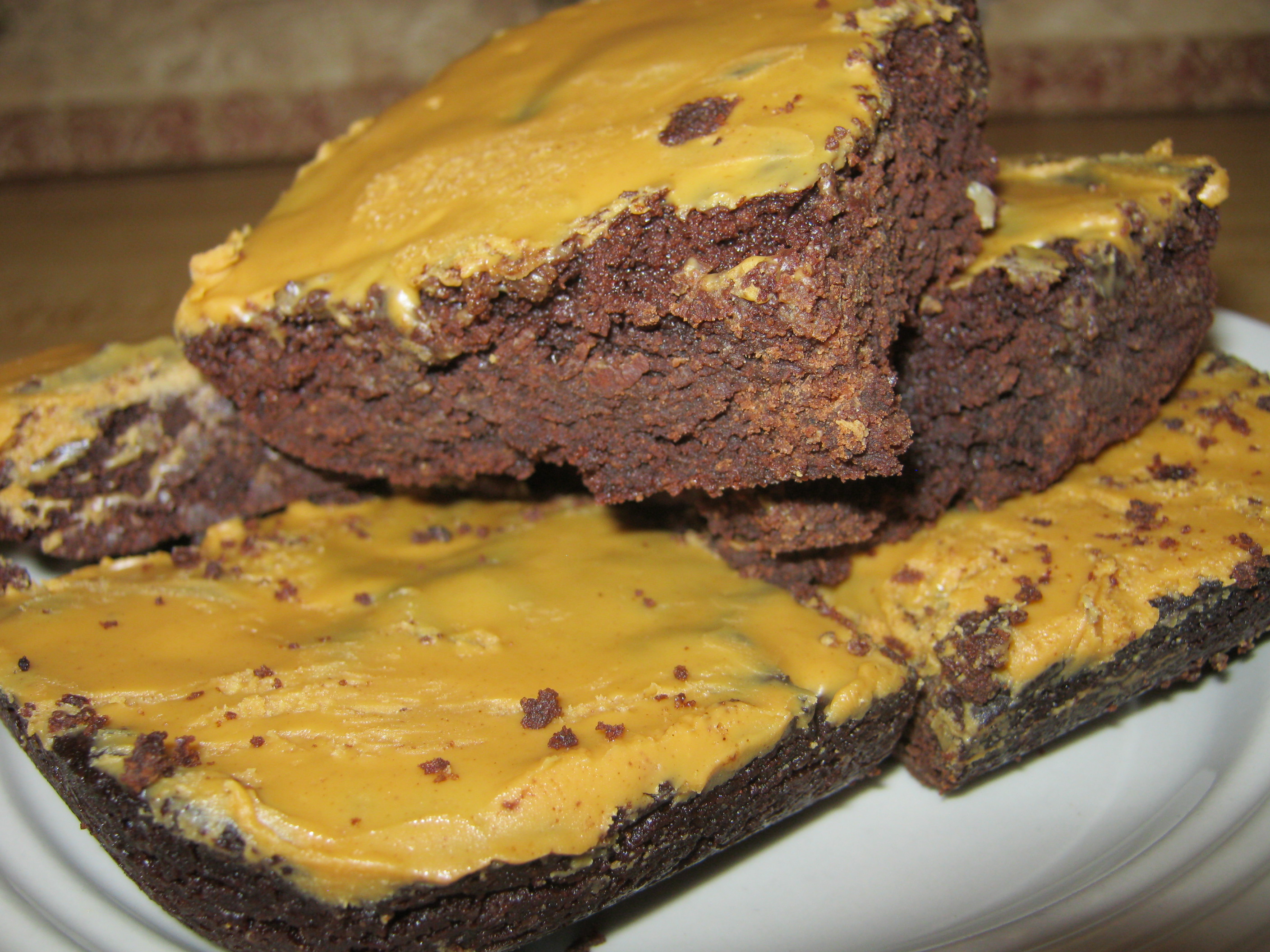 ________________________________________________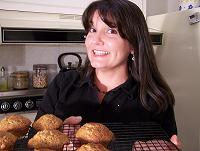 Donna Miller is a wife of almost 28 years to the love of her life Joseph, a mother to three home-school graduates, teacher, author, sought-after speaker and trainer. She has been a both guest and host on internet and broadcast radio talk-shows and in television interviews.
She is the hostess of the radio show "Your Preparation Station". She and her husband are the Organizers of WNC Preparedness Group in Asheville, NC.  She is an Adjunct Instructor for Frontier Christian University. She teaches local classes & ladies retreats for people to learn hands-on lost skills.
She and her husband are the founders of Millers Grain House and, Your Preparation Station and are on the board of PREPARE Magazine.
Joseph and Donna have been happily married for almost 28 years, live on an ancestral homestead, and have three adult children, and one daughter in-law.
_______________________________________