I decided to do this recipe in honor of: National Raisin Day!  Believe it or not, that is a real food holiday! So I put some of my favorite ingredients together and came up with this…more healthy version of Oatmeal Raisin Cookies.Most baked Oatmeal Cookie recipes call for shortening – which contains trans fats and hydrogenated fats which are so so SO bad for us.  But in this recipe, you get the richness of a healthy single chain mono-fat (coconut oil ) to replace it!  It also lends to the tasty flavor all the way around.
I've also heard the pleas of my gluten free friends to give options when available…so there is an easy substitution to make these gluten free treats marked with an Astrix below!
EnJOY
First do this…(: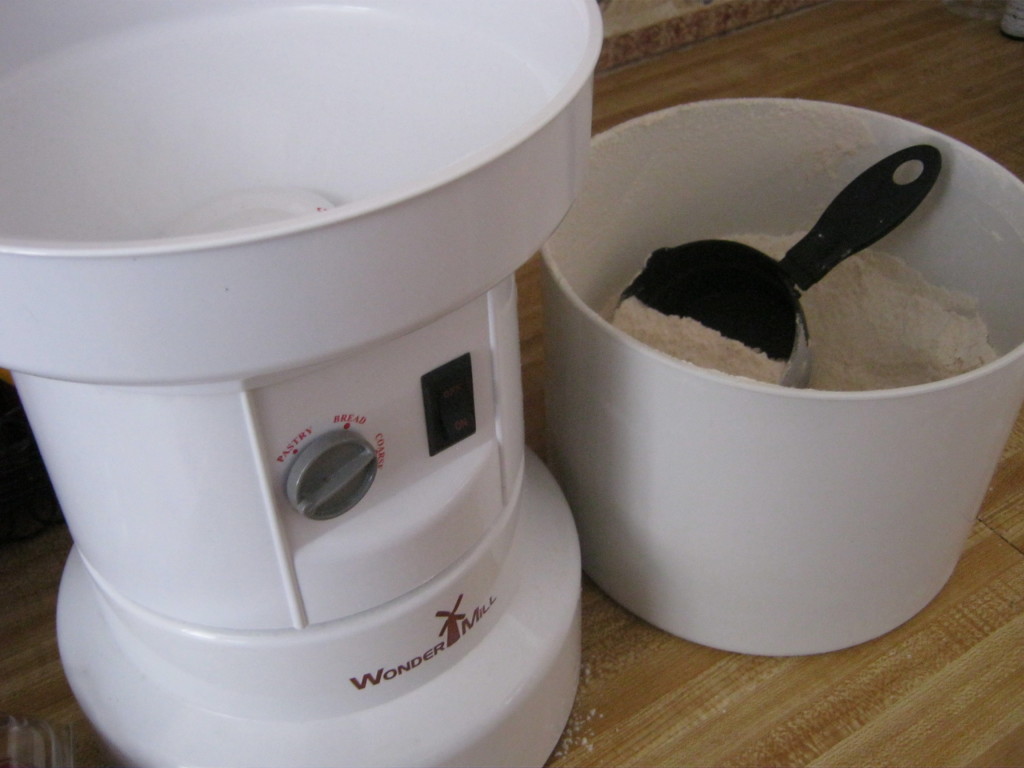 Then assemble these…(: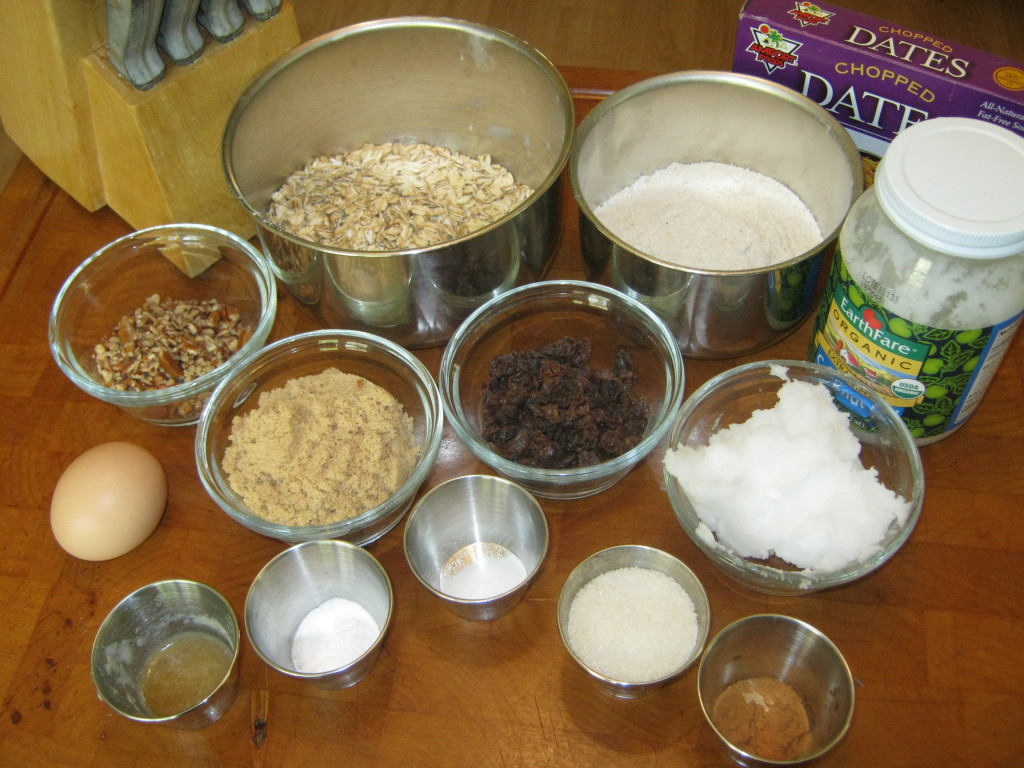 Healthy Oatmeal Raisin Cookies
* Gluten Free Variations below

Makes approximately 20 cookies.
Ingredients:
½ C Firmly packed brown sugar or sucanat
1 Medium Egg
1 tsp vanilla extract
*1 C freshly milled Prairie Gold White Wheat
½ tsp baking soda
½ tsp cinnamon
½ tsp salt (remember coconut oil does not contain salt like salted butter)
*1 ½ C Whole Rolled Oats
½ C Raisins
¼ C Chopped Pecans
*For gluten free option mill whole oat groats to replace the wheat flour and use certified Gluten Free Rolled Oats.
Again with an electric mixer, add eggs and vanilla, and beat well.
See the fluffy yellow difference —–>
In another bowl combine fresh milled flour of your choosing, baking soda, cinnamon and salt.

Mix well to combine thoroughly .   —–>

Now add the mixed dry  goods (not oats yet) to the beaten moist batter.
Combine until smooth.
Then…..
After that is blended, add the rolled oats, nuts and raisins.  It will look something like this  ————>
| | |
| --- | --- |
| Roll into 1 1/2 inch balls and place on a very lightly greased cookie sheet. ————> | |
Bake for 10 to 12 minutes.

At 10 minutes check them and if they've not flattened any, slightly smash down with a fork and continue baking.

Remove to a cooling rack to cool.

Then pour some cold milk, plate and enJOY!

828.536.4988

M-Th 9-5 Eastern, Fri 9-4 Eastern

Best Blessings!

Donna