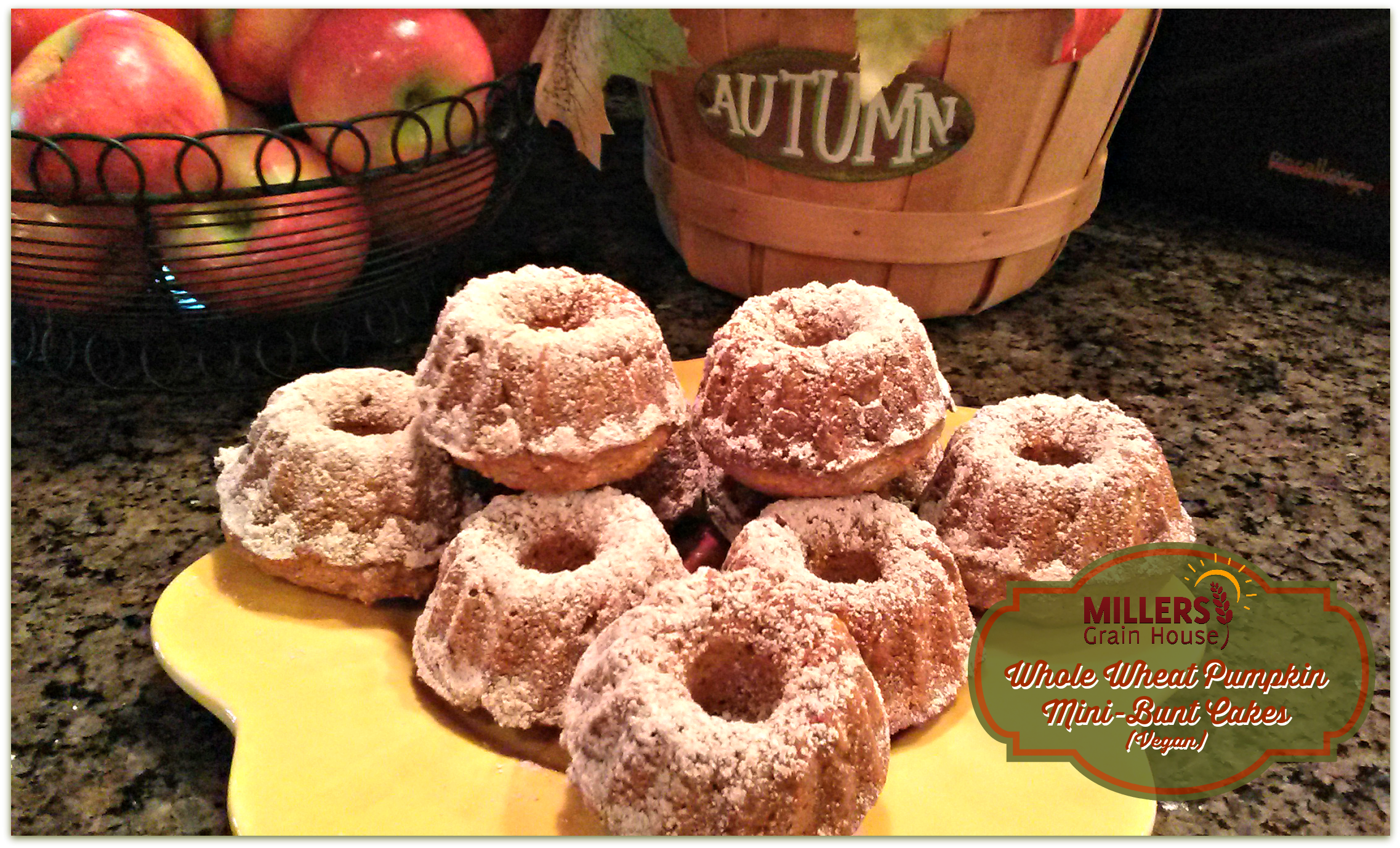 Ingredients:
1/2 Cup Nut or Coconut Milk
1/2 Cup Water
1/4 Cup Melted Coconut Oil
1/2 Cup Honey (not always a vegan option) or Evaporated Cane Crystals
1 TBS

Ground

Flax Seed
1 Cup Freshly Milled Hard White Wheat
1 Cup Freshly Milled Soft White Wheat
1/2 tsp Sea Salt
1/2 tsp Ground Cloves
1/2 tsp Ground Nutmeg
1/4 tsp Ground Ginger
1 tsp Cinnamon
1/2 Cup Pumpkin Puree
1/2 tsp Pure Vanilla Extract
1 TBS Powdered Sugar (set aside)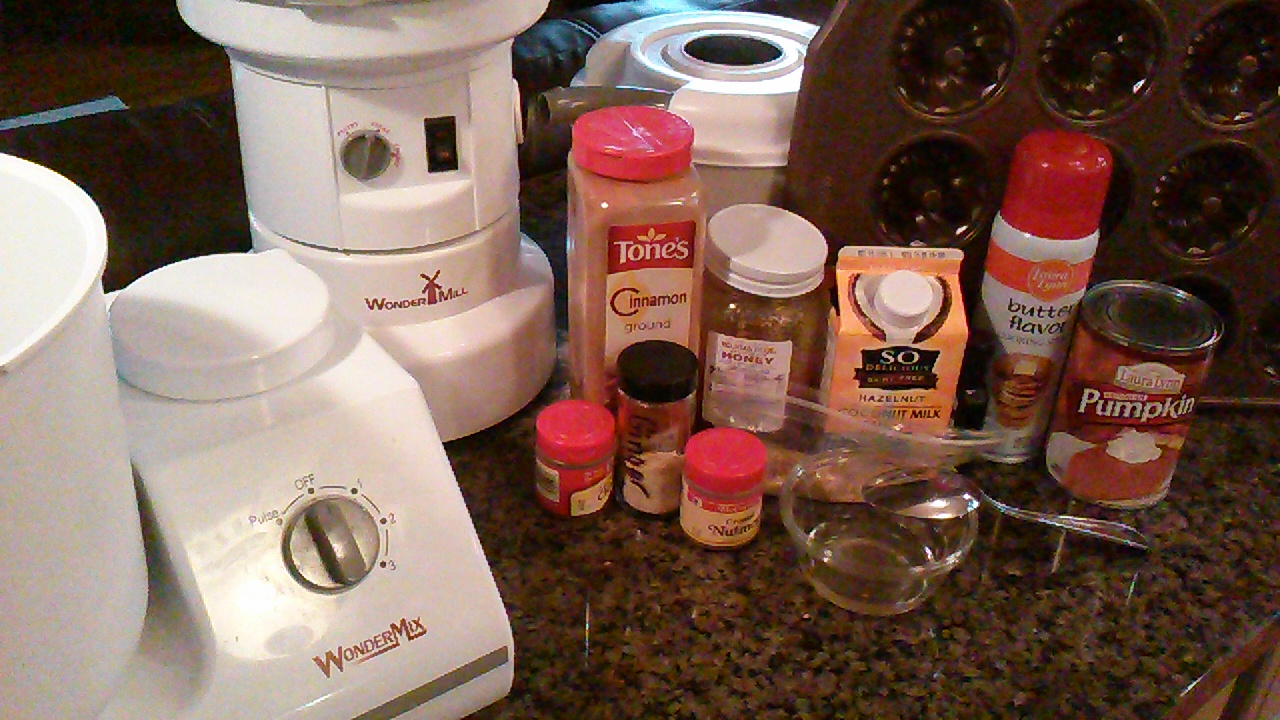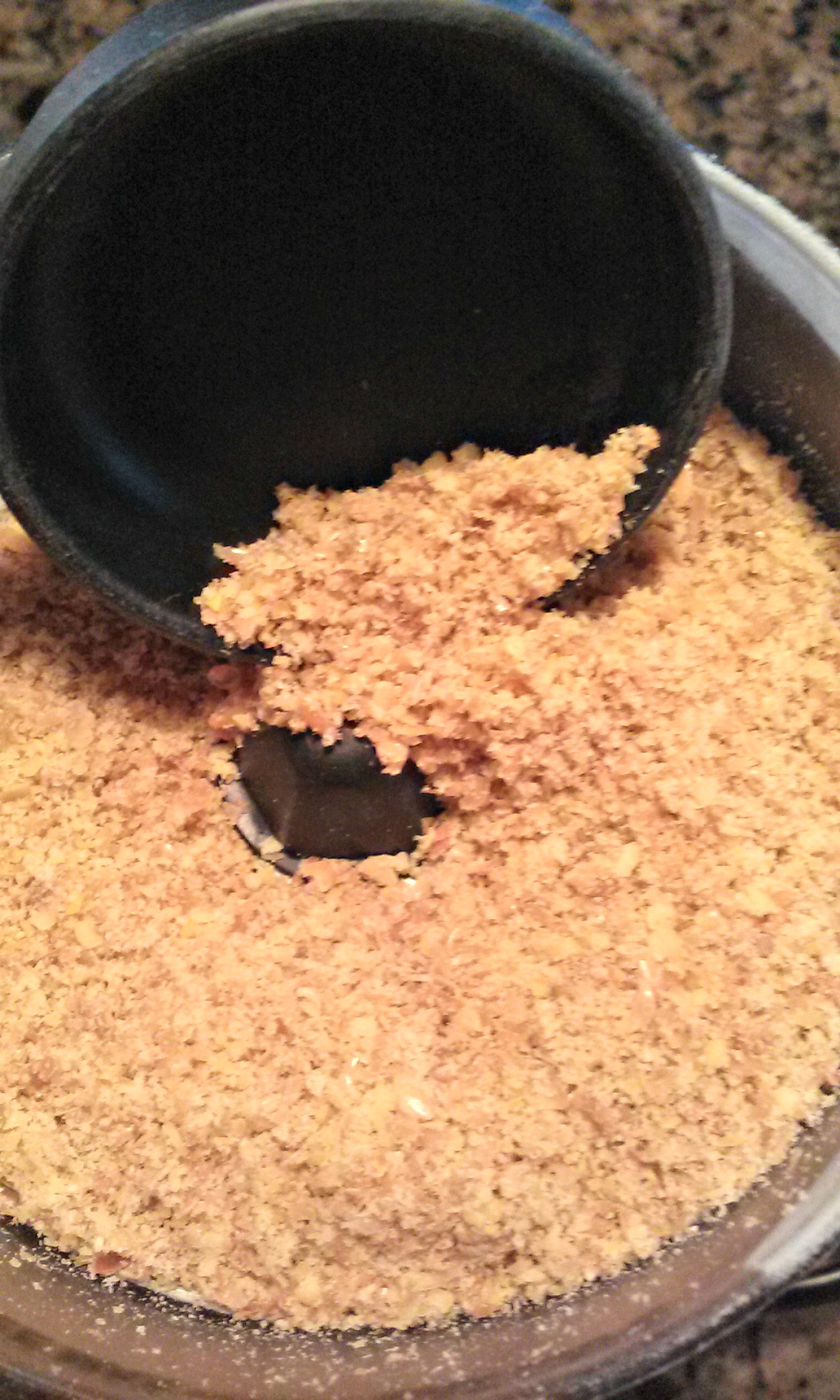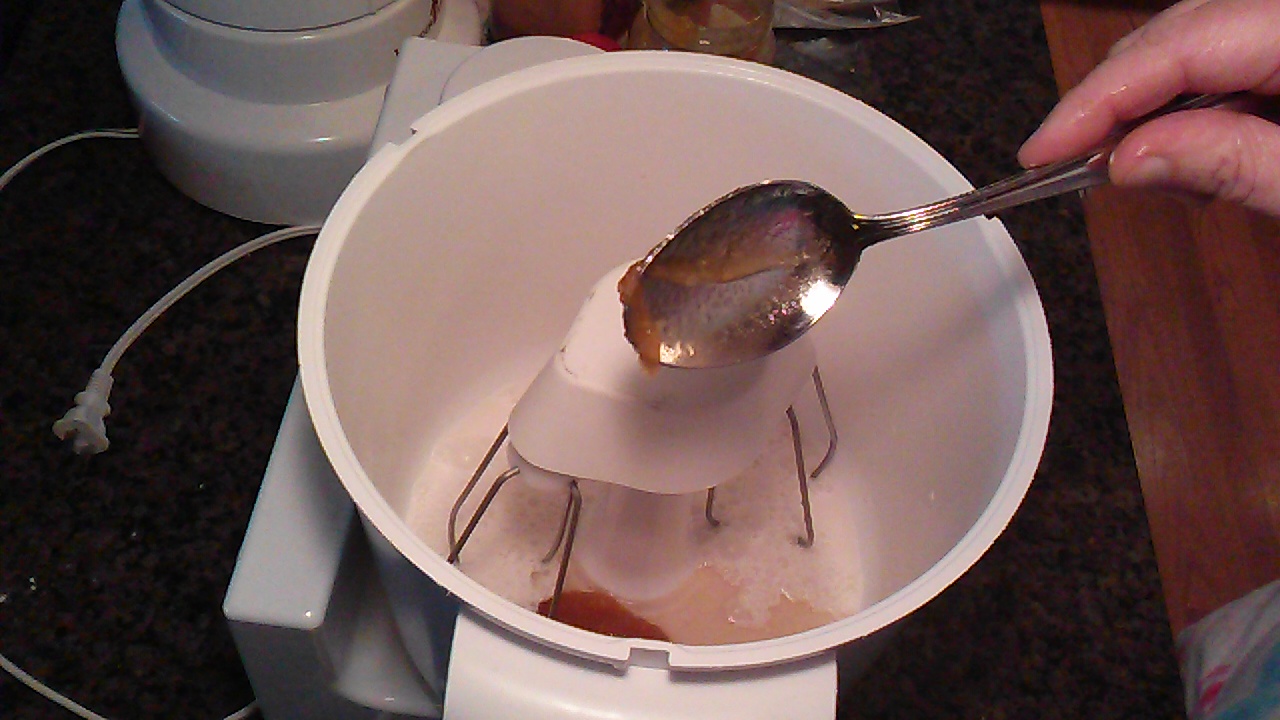 In the bowl of the WonderMix or a Mixing bowl combine the first six (6) ingredients.  Yes, the ground flax seed needs to go into the liquid so that it can begin to become gel like.
Using the cookie dough beaters (four wires) whirr the contents until just combined.  Set aside while you combine the dry ingredients.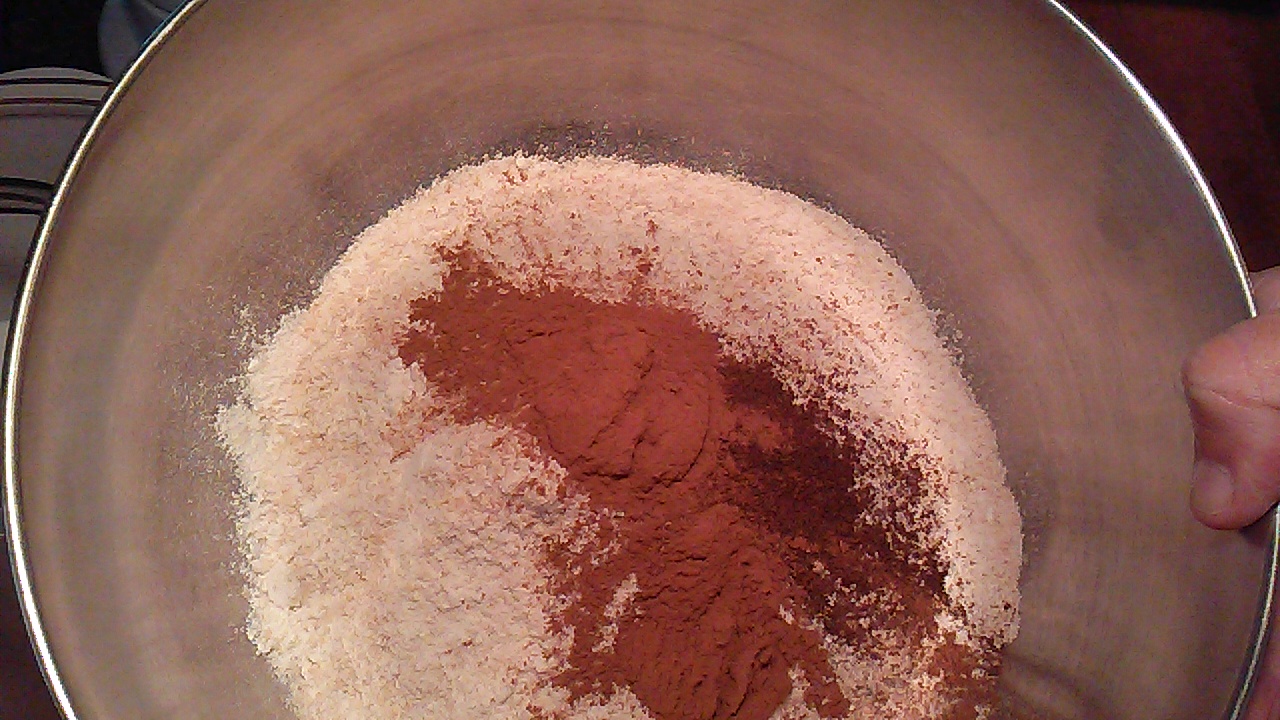 Now in a separate bowl combine the dry ingredients (items 7-14 in the ingredient list above).
Stir together to combine and mix spices, salt and soda evenly throughout the flour.
Return to the wet ingredients combination.  The liquid should appear a bit thicker thanks to the ground flax seed.
Add the Pumpkin Puree and Vanilla extract and whirr until combined.
Scrape sides if needed.
Add the dry mix in as the beaters are going on low.  Stop when all is combined (this is a super fast mix – resist going longer or baked good will be tough).
Pre-heat oven to 400
Prepare mini bundt pan.
Fill each to about 1/2 full so that the center stem is high above the batter. I filled mine too full, so the bottoms made a crown (like a muffin) which made it lose the better image of a bunt cake.  But hey, taste reigns supreme over looks anyway, right? 🙂
Bake for 20 minutes and when done turn out to a wire rack to cool.
Sprinkle with powdered sugar and enJOY!