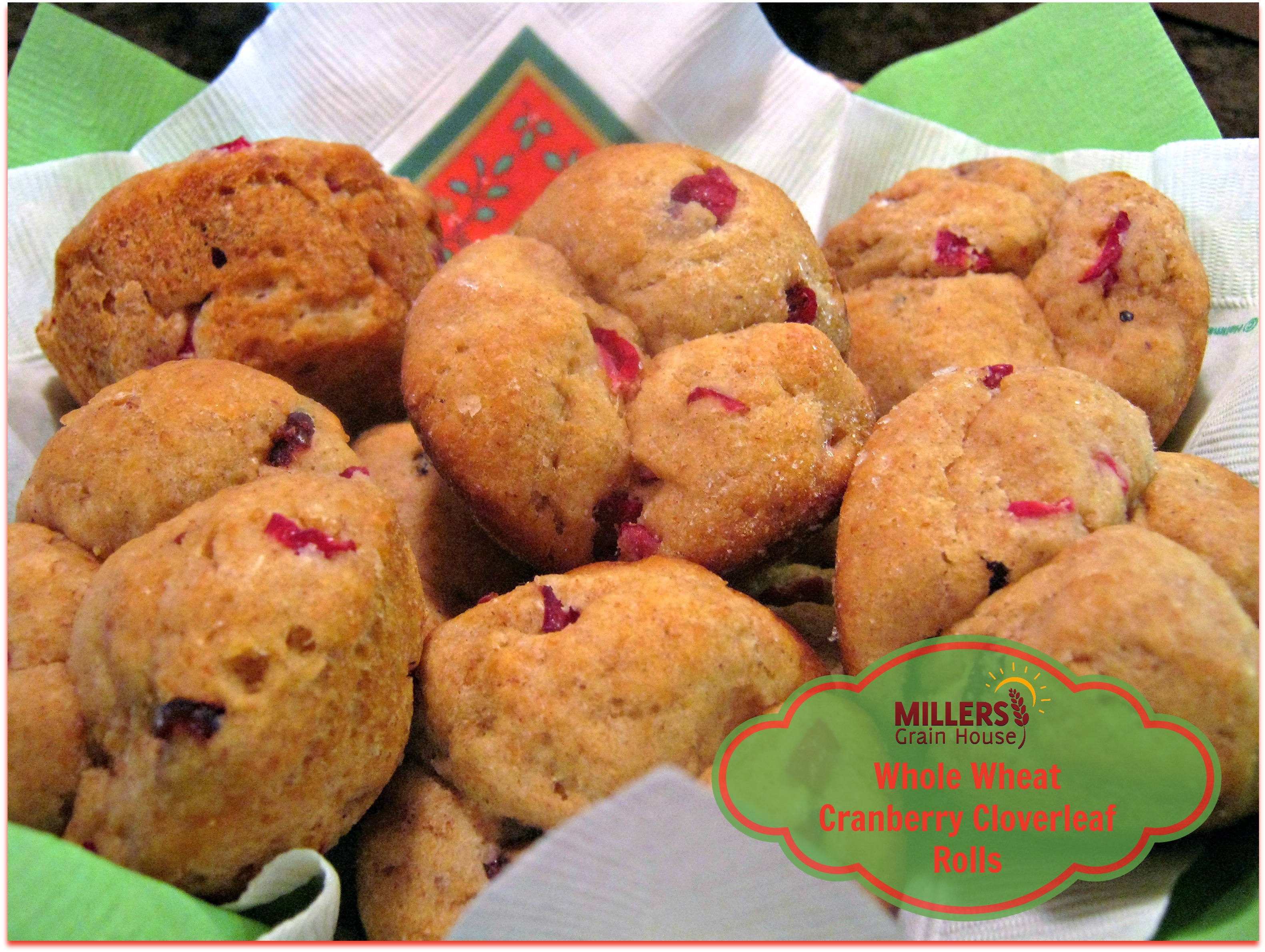 Tasty and Tangy these No Knead, Whole Wheat Cranberry Cloverleaf Rolls add a pop color and flavor to any table.  It is my hope that you enJOY the ease of making them as well as eating them!  By the way, the dough freezes great too!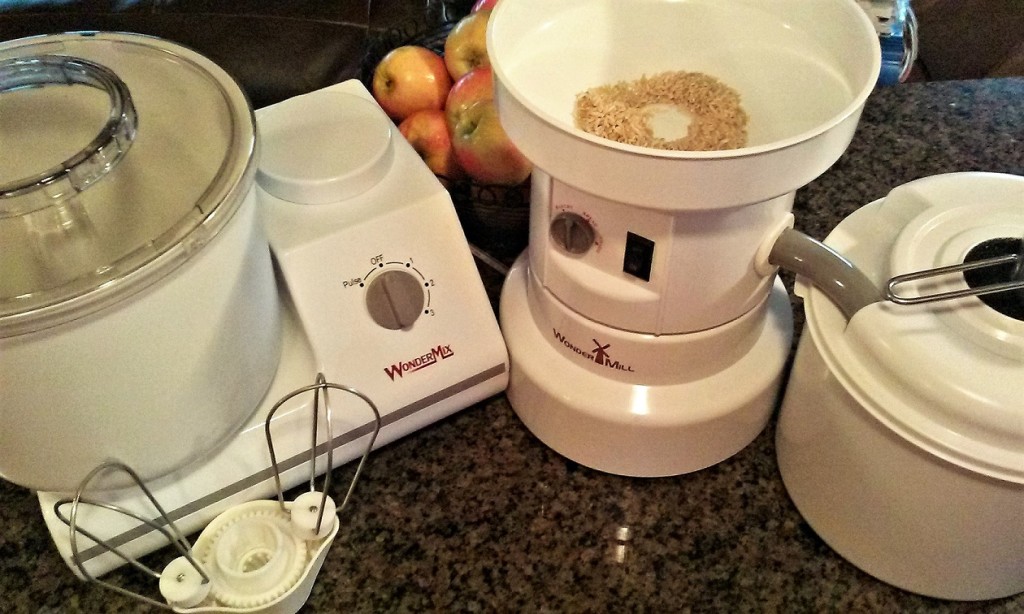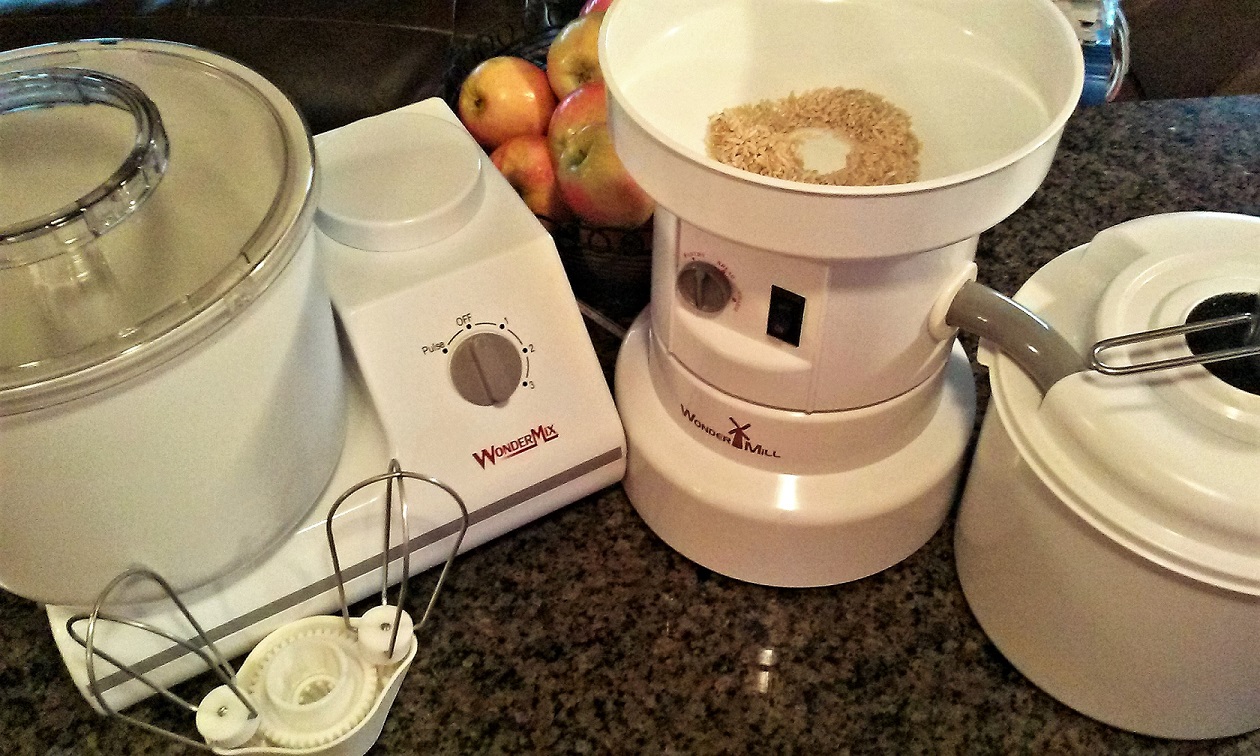 Yes, although it is a No Knead Recipe I did indeed use the WonderMix to mix the dough using the cookie mixing tools.  🙂
Ingredients: 
2 to 2 1/4 Cups freshly milled All Purpose Flour (half hard white, half soft white) – You will use only half of this flour at first…add the rest later.

1/4 Cup Sugar

1/2 tsp Sea Salt

1 1/2 tsp of instant yeast

1/2 Cup Water

1/4 Cup butter

1 Egg

1/2 tsp Cinnamon

1/4 tsp Ground Ginger

1/4 tsp Ground Nutmeg

1/2 Cup Fresh or Frozen Cranberries Chopped

1/4 Cup Dried Cranberries
In a large bowl combine about half of the flour, all the sugar, all spices and all the yeast. Blend well and then add all the salt. Mix dry ingredients again.
Toss all cranberries (dry and chopped) into the flour mixture and coat by mixing.
In a small saucepan, heat water and butter until very warm (115 max) and butter is melted.
Mix Egg to water/butter liquid and mix.
On low, mix egg, water, butter mix into the bowl and beat for about 2 minutes.  
Then by hand, stir in the remaining flour about 1/2 a cup at a time.
Cover tightly with plastic wrap and refrigerate for at least 2hrs and up to 4 days.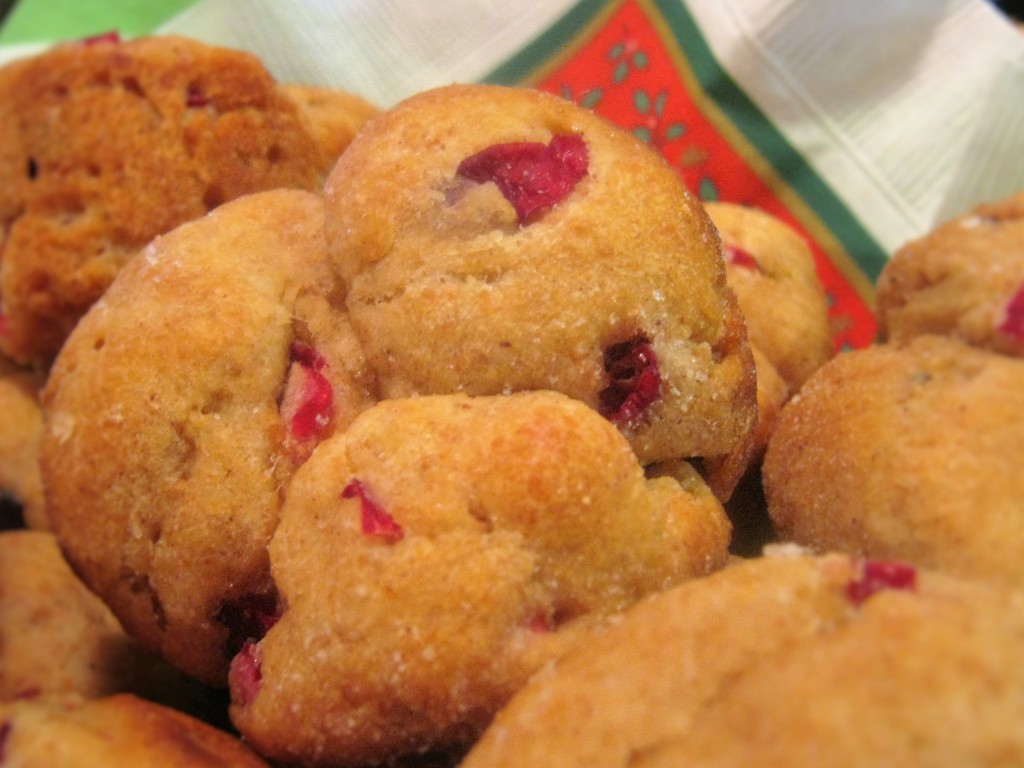 As needed, but not kneaded… 🙂 … pinch off and make three small balls for each greased muffin tin.
Bake at 375 for about 13-15 minutes.
Serve warm with honey butter and enJOY!