Whole Wheat Apple-Berry, Cream Cheese Danish
By Donna Miller of Millers Grain House
We picked the very few blackberries that there were around our property yesterday.  The birds got to them before we could.  But we also had some apples that resembled 'shrunken heads' in the very bottom of the refrigerator drawer…it was time to get creative!  So with the few ingredients and fruit fast approaching unworthiness, this recipe was born!
I hope you enJOY!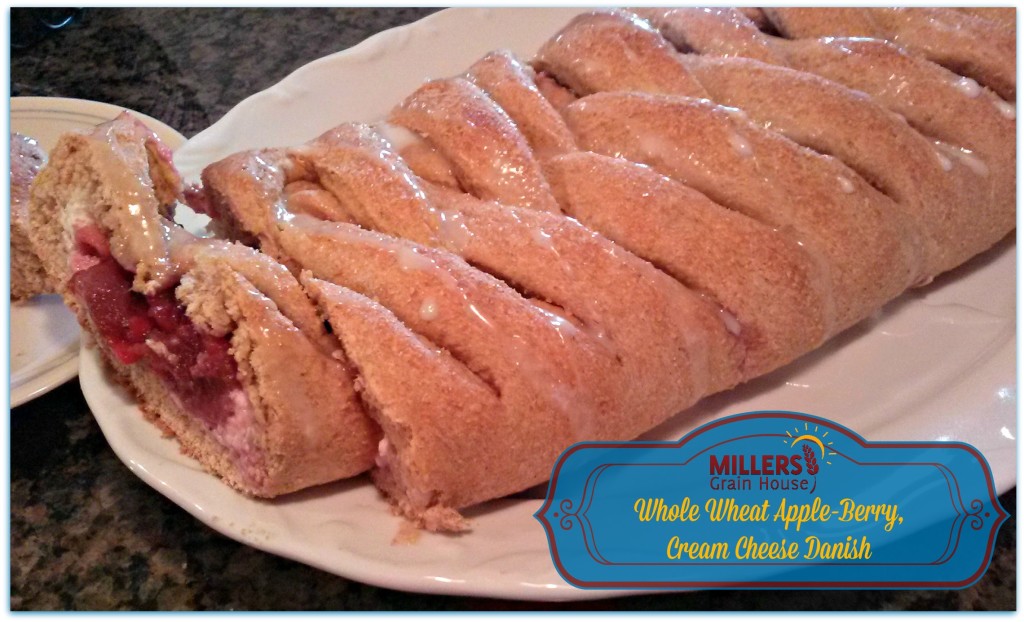 Dough Ingredients:
3/4 cup milk
1 egg
2 TBS butter cubed
3 TBS Agave Nectar
3/4 tsp Ground Cinnamon
1/8 tsp Ground Nutmeg
1 1/2 Cups Hard White Wheat Flour
1/2 tsp Sea Salt
 1/2 Cups Soft White Wheat Flour
1 1/4 tsp Instant Yeast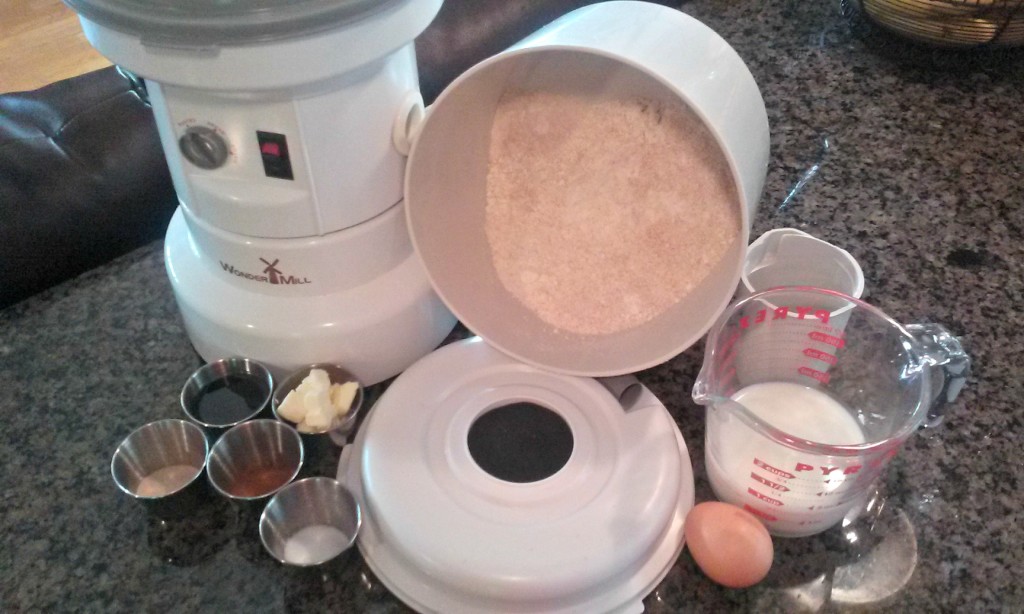 Before starting the dough – set out the cream cheese to soften and make your fruit filling and set aside.
Fruit Filling Ingredients:
3 Cups of cubed Apples
1/2 Cup fresh berries
1/2 tsp vanilla
Put all of this into a pot that has a secure lid and set on a medium-low burner.  No need to add water, the apple juice will be enough as it cooks. Stir occasionally until most apples are soft.  There is NOTHING artificial in this filling but wow that color is vibrant, wouldn't you say?  🙂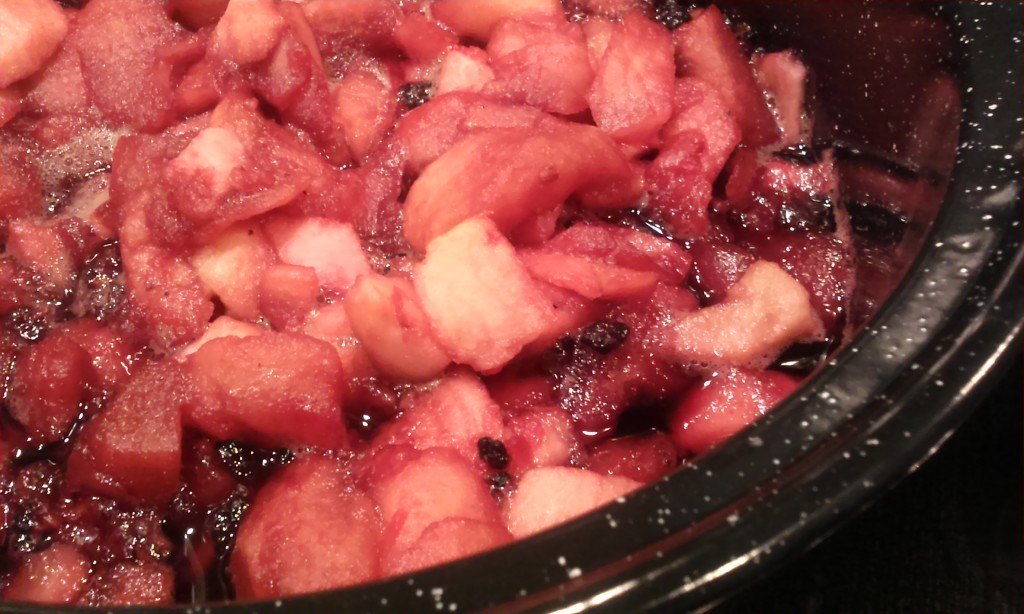 Now make the dough in your bread machine or your WonderMix.
Simply put into the mixing pan in the order given.  If using a bread machine, set on dough setting.  If using the WonderMix, you'll want to knead for about 10-15 minutes.
Allow dough to have one rise in a warm (80 degree) place.
While rising, make your cream cheese layer for the bottom.
Cream Cheese Filling:
8 oz of softened cream cheese
2 TBS Powdered Sugar
1 tps Almond Extract
1 TBS Milk
Blend together until smooth and set aside.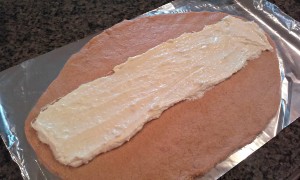 Once dough has finished with it's first rise, punch dough down and roll out into an oblong 'jelly roll' on parchment or aluminum foil.
Then spread the cream cheese mixture in the middle taking up approximately 1/3 of the dough (the center).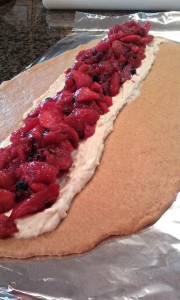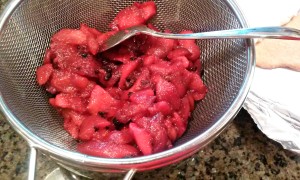 Then drain the fruit mixture and spoon it over the top of the cream cheese.
Leave some room on the sides and edges because the fruit tends to 'run away' while this bakes.
Now with a pizza cutter, cut equal amounts of diagonal slits on each side of the filling.  See image below for the example: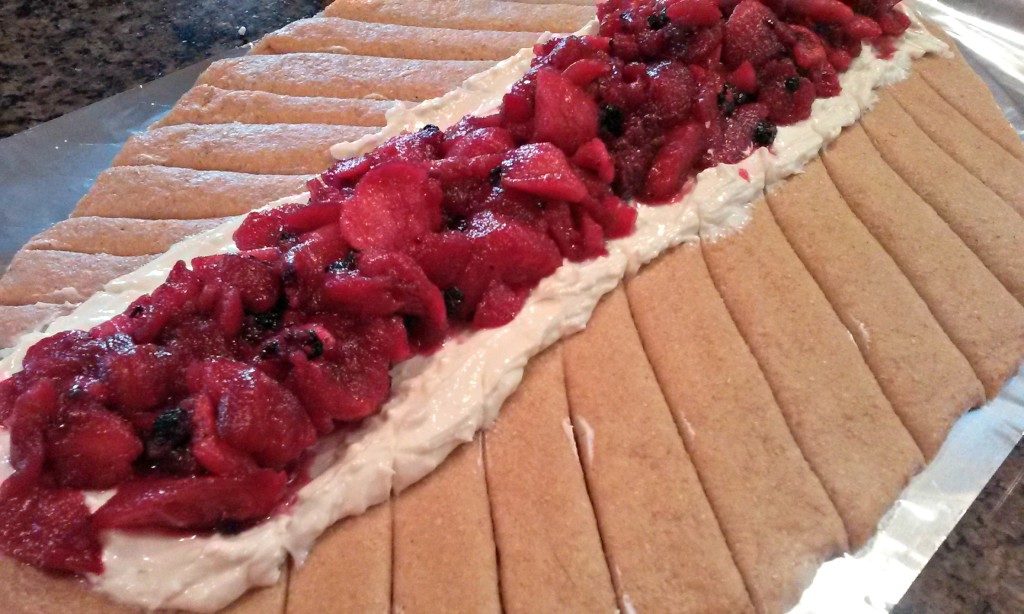 Then lift one side across and then the other working your way down until it is all finished.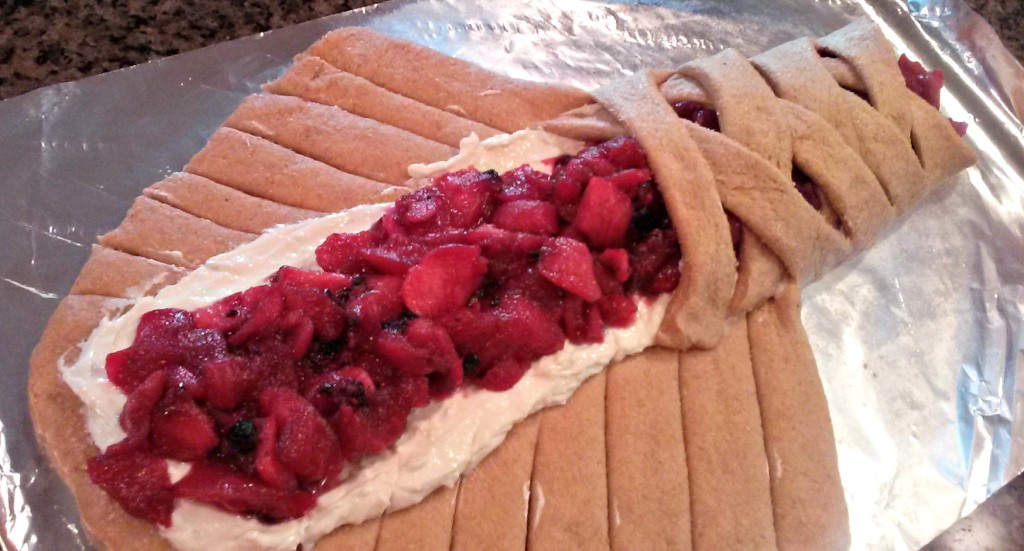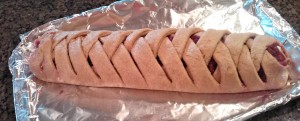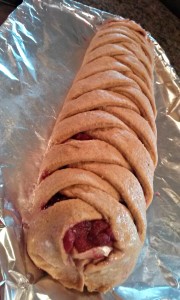 Tuck the ends in and up slightly to hold the filling in like a bowl.
Sprinkle with sugar and gently transfer to a baking dish (on the foil or parchment) allow to rise in a warm place for 20 minutes.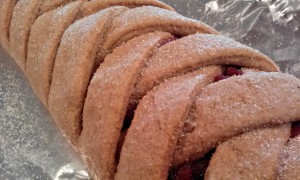 After risen, preheat oven to 350 and bake for approximately 25 minutes until golden brown.
Drizzle Frosting:
1/2 Cup Powdered Sugar
1 tps Almond Milk
1/2 tsp lemon juice
Mix together until smooth and drizzle over the danish when it has cooled.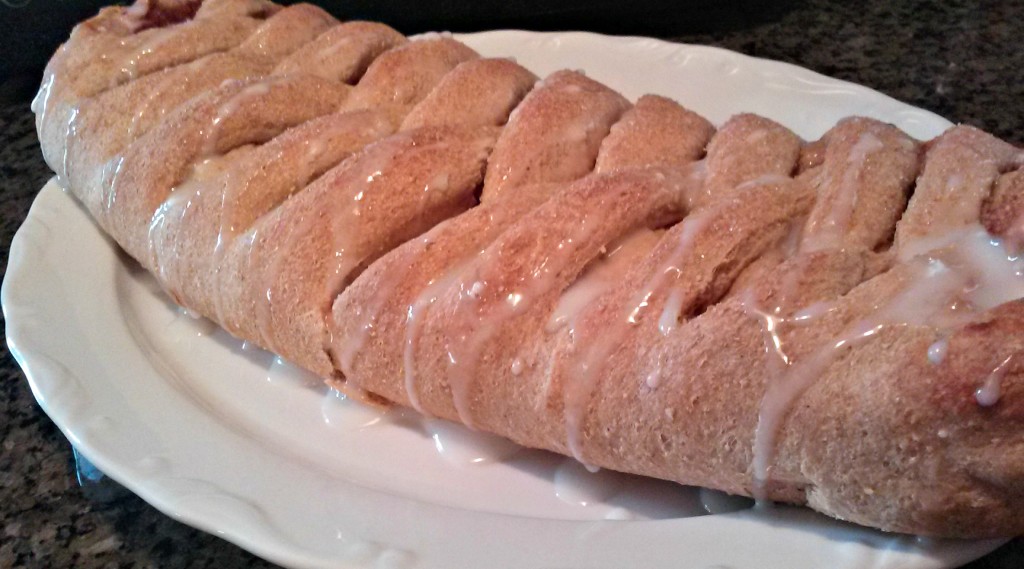 Slice, Serve and Enjoy!