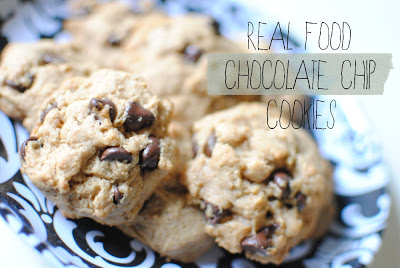 As I was making this recipe over the weekend, I thought to myself, "Why has it been almost 6 months since I made these?"  Seven warm, ooey, gooey cookies later, I remembered.
I have no self-control.
But if any chocolate chip cookie recipe is acceptable to binge on, it's this one.  This recipe contains whole wheat flour, unrefined sugars, and coconut oil.  Use the best quality ingredients you can afford, and the taste of the finished product will reflect that.
Prepare to wow your friends and family with how light and fluffy these cookies are, and surprise them by telling them they have whole wheat flour!  My husband was amazed and didn't believe me at first.
If you're making these in the summertime, make sure your coconut oil is solid, not liquid (stick it in the fridge first) so that the cookies don't spread.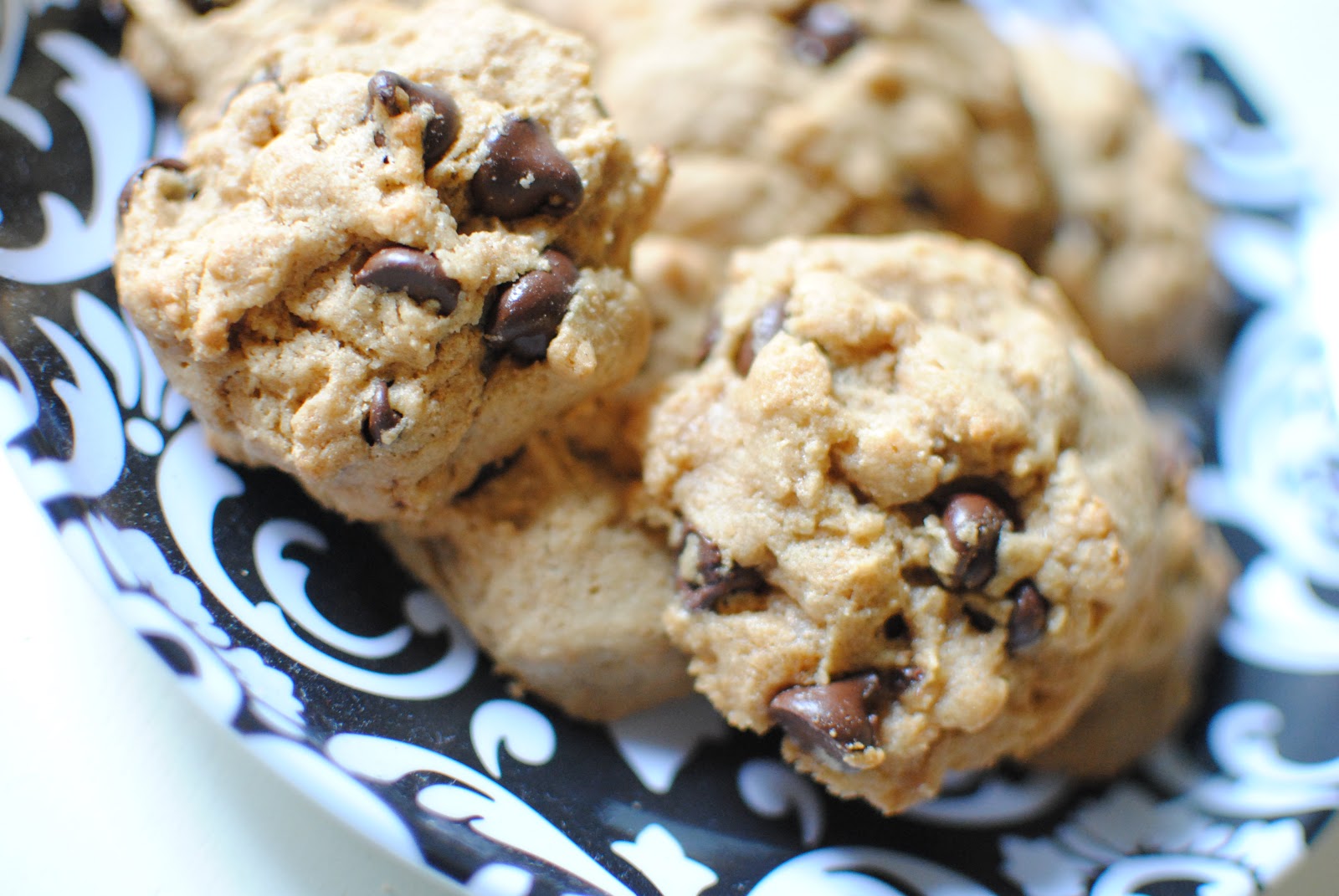 Real Food Chocolate Chip Cookies
1/4 cup sucanat
1/4 cup pure maple syrup
1/2 cup coconut oil (solid, not liquid)
1 tsp. pure vanilla extract
1 egg
3/4 cup whole wheat flour, freshly ground
1/2 cup unbleached all purpose flour
3/4 tsp. baking soda
1/2 tsp. non-GMO cornstarch
1/4 tsp. salt
1/2 cup good quality chocolate chips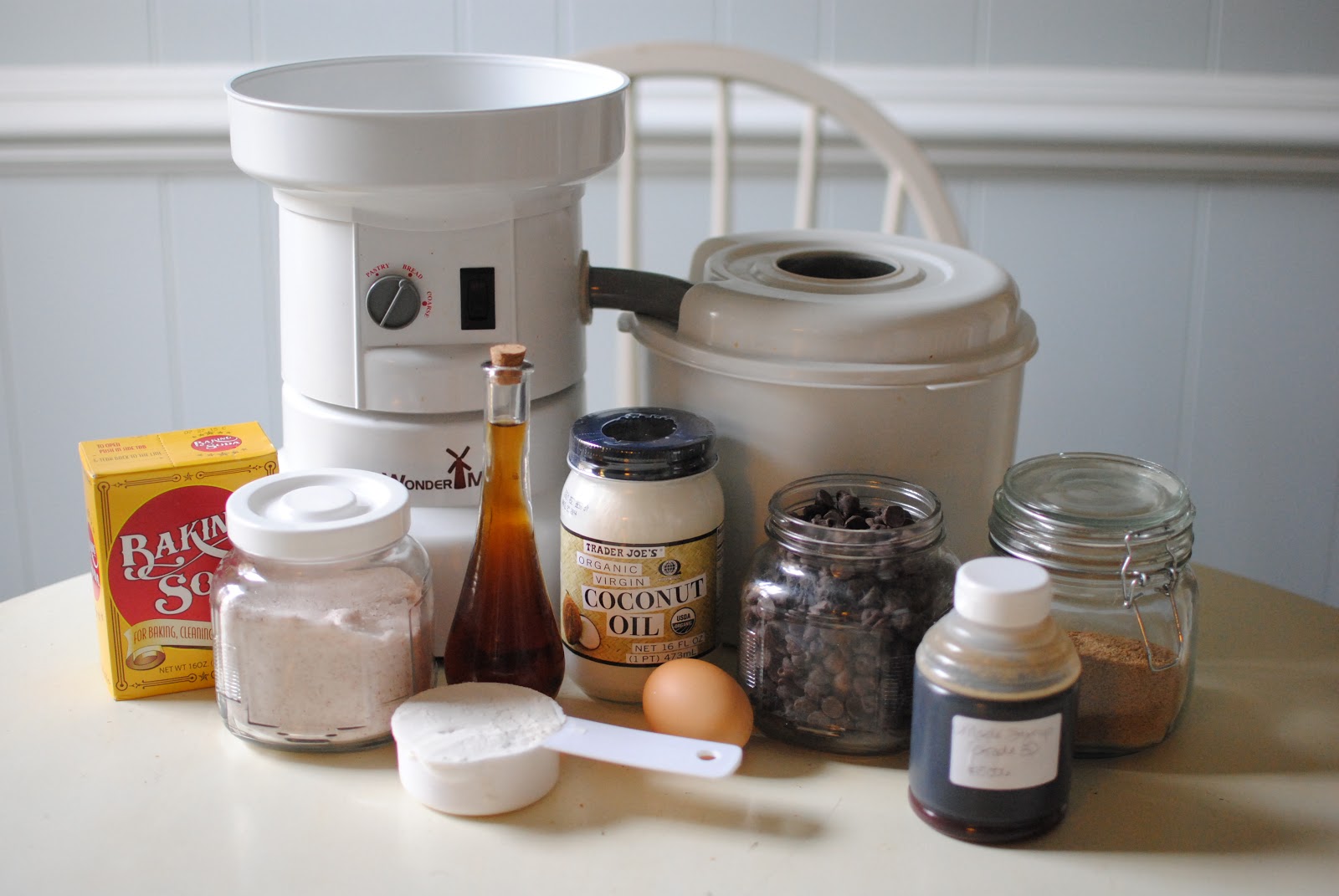 Preheat oven to 325 degrees.
Grind whole wheat flour in your WonderMill.
In a medium-sized mixing bowl, combine sucanat, maple syrup, coconut oil, vanilla extract, and egg.  Mix thoroughly.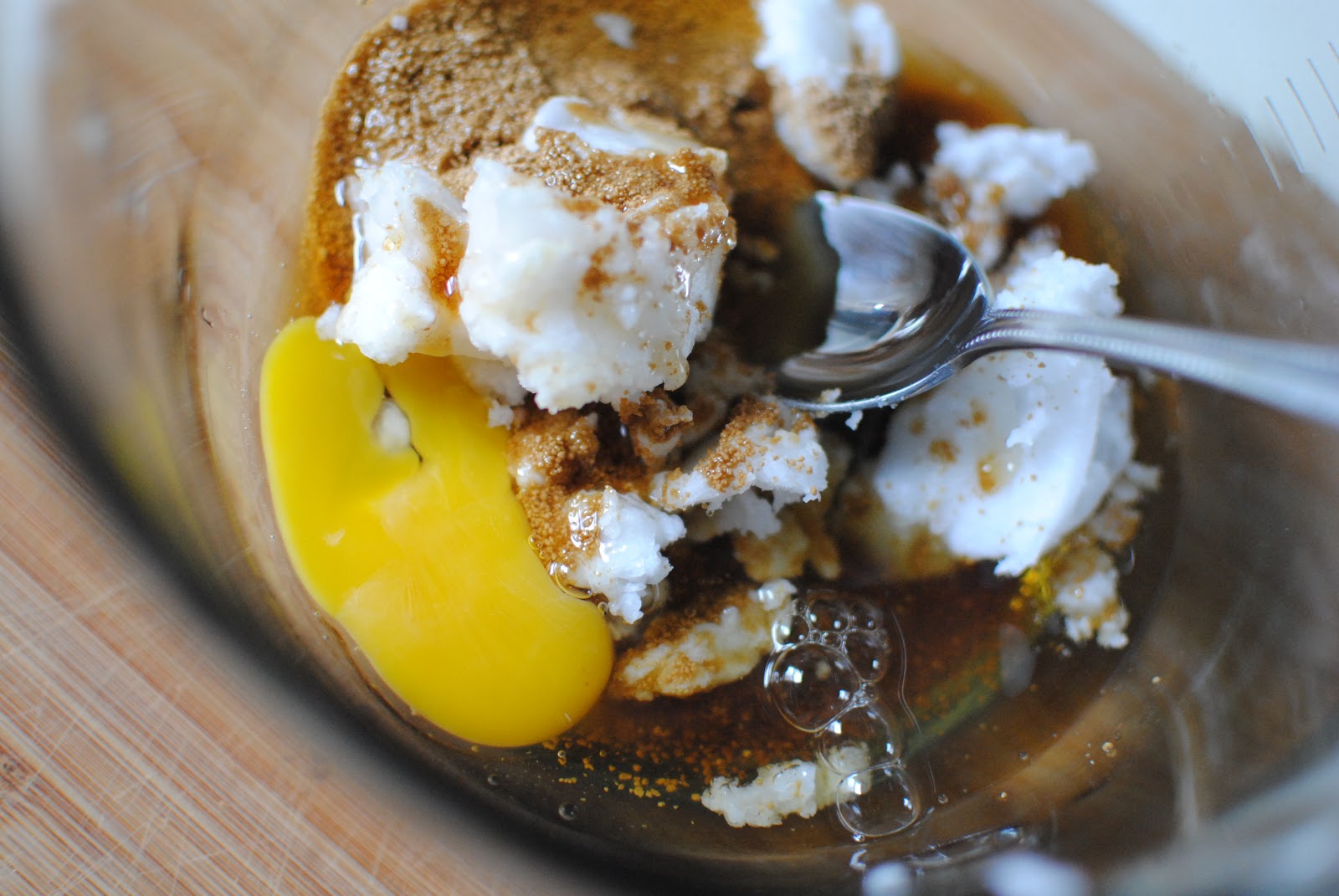 In another bowl, stir together flours, baking soda, cornstarch, and salt.   (I like to use a whisk for this step.)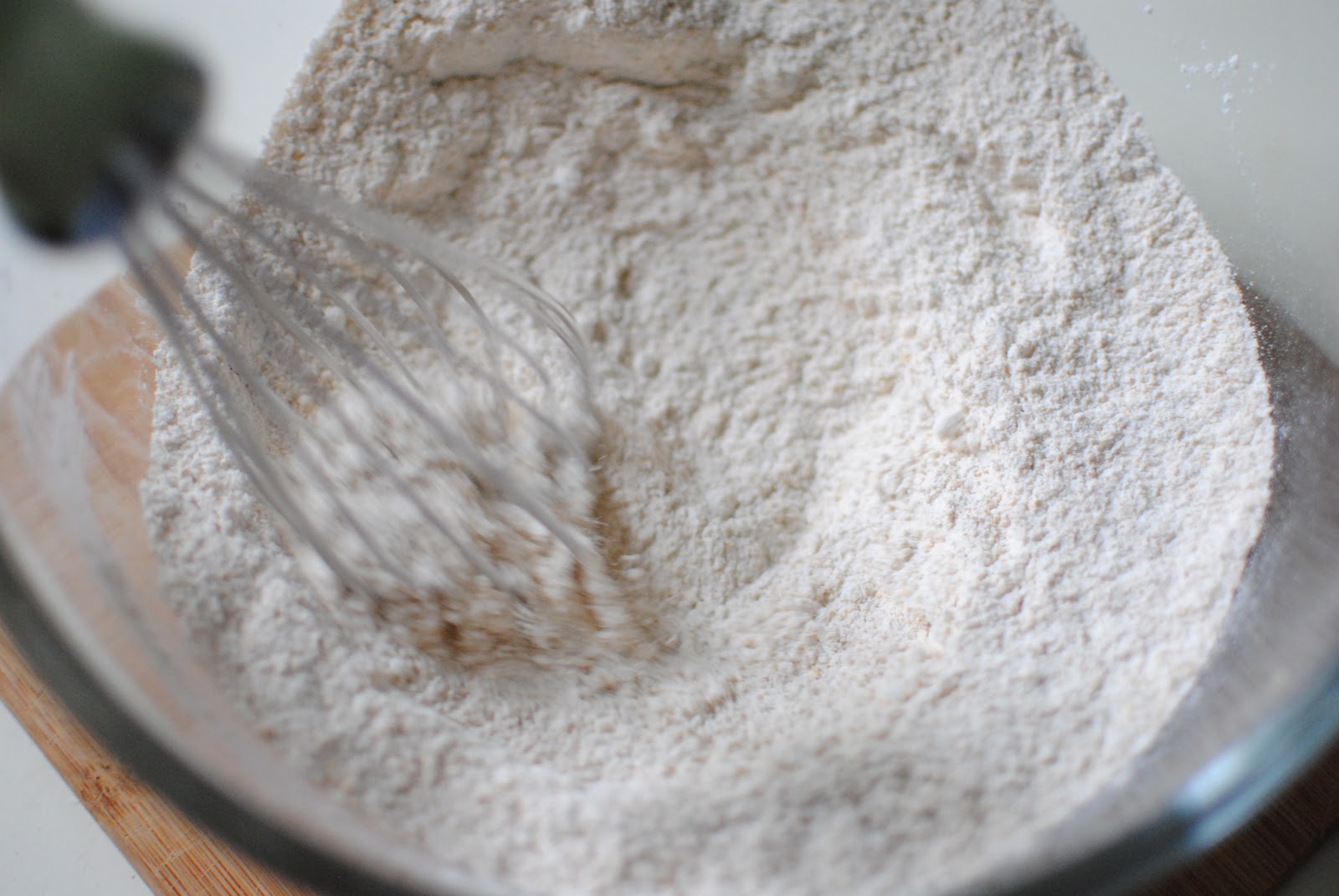 Add wet ingredients to dry ingredients and mix well.  (Sometimes I use my hands.)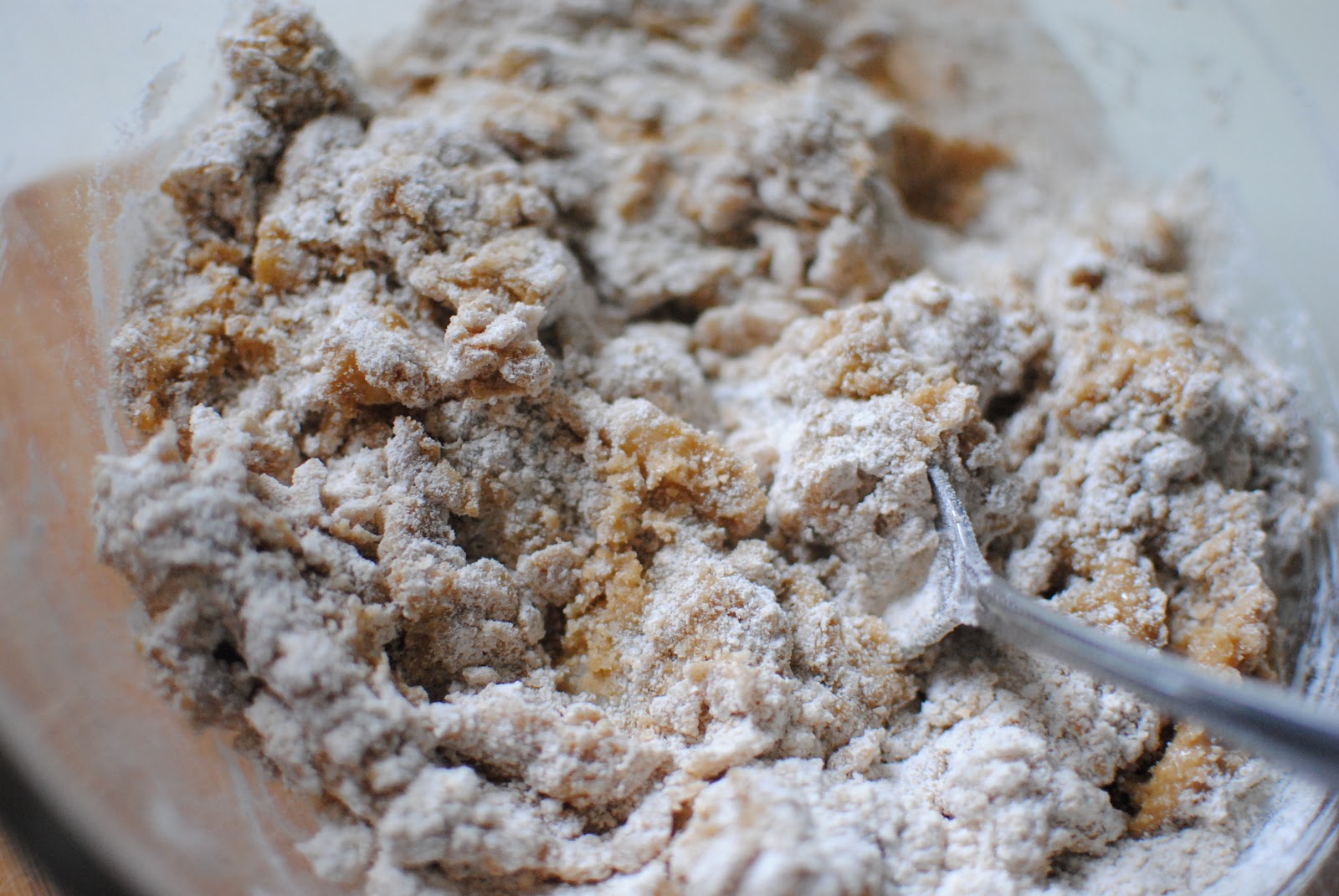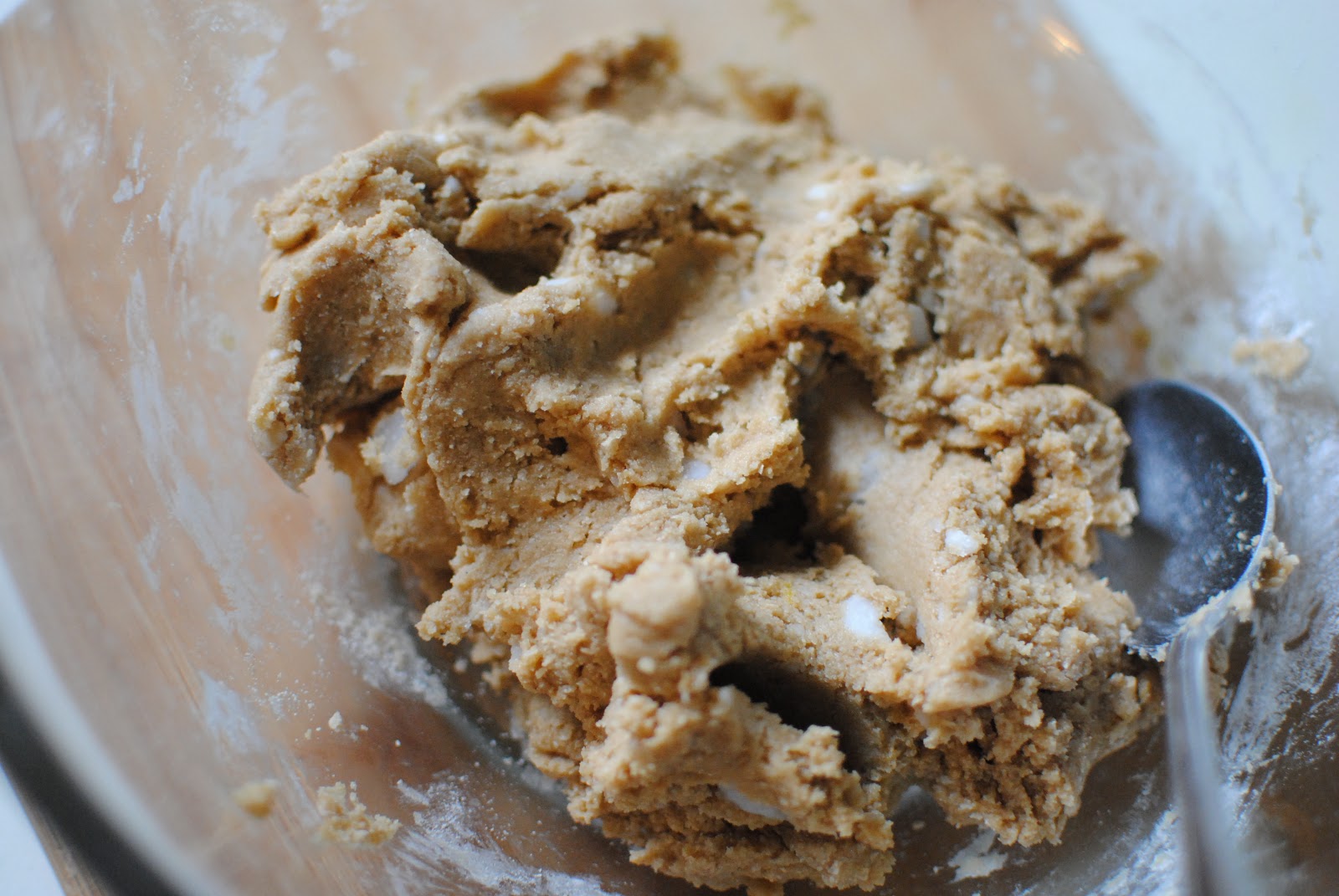 Fold in chocolate chips.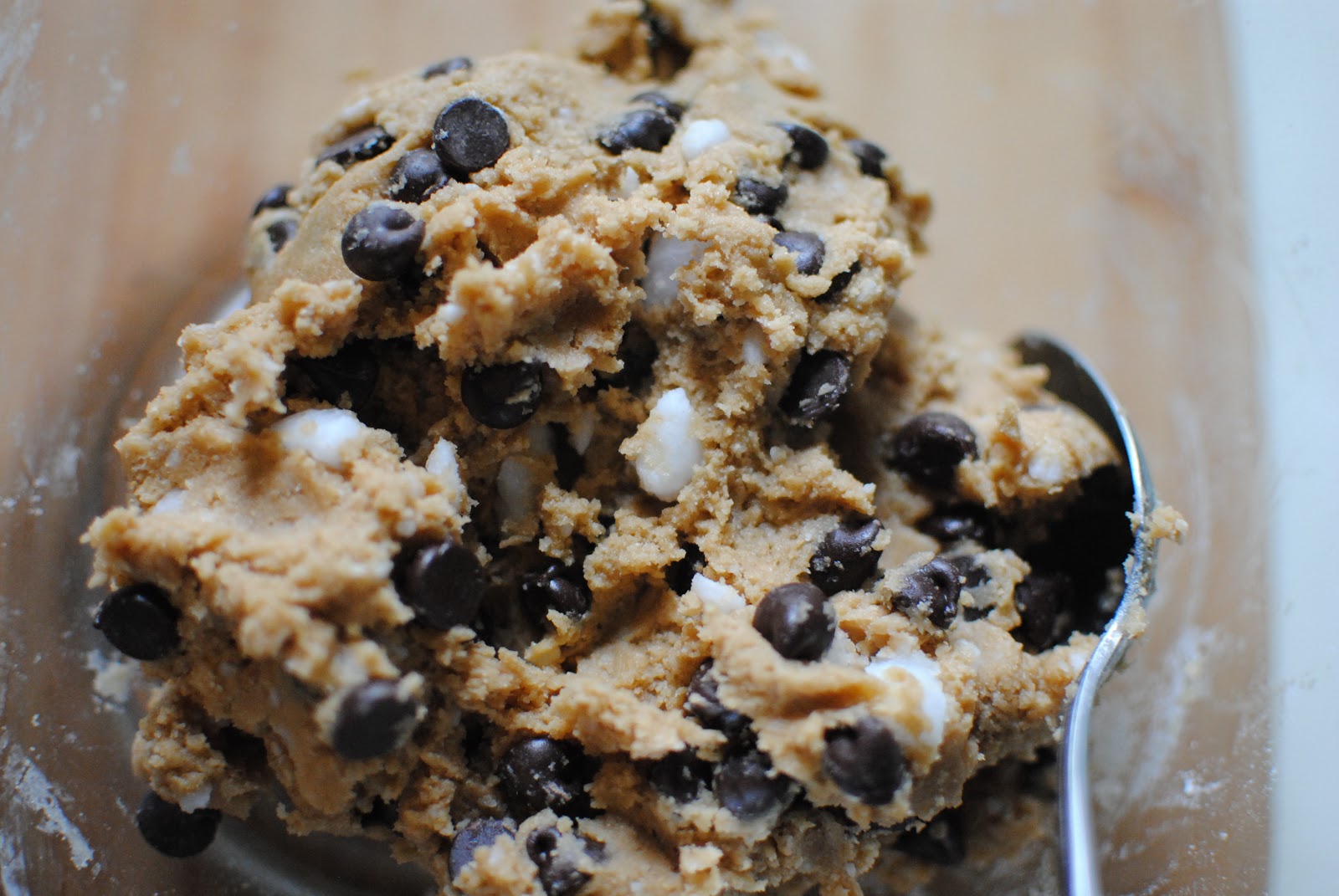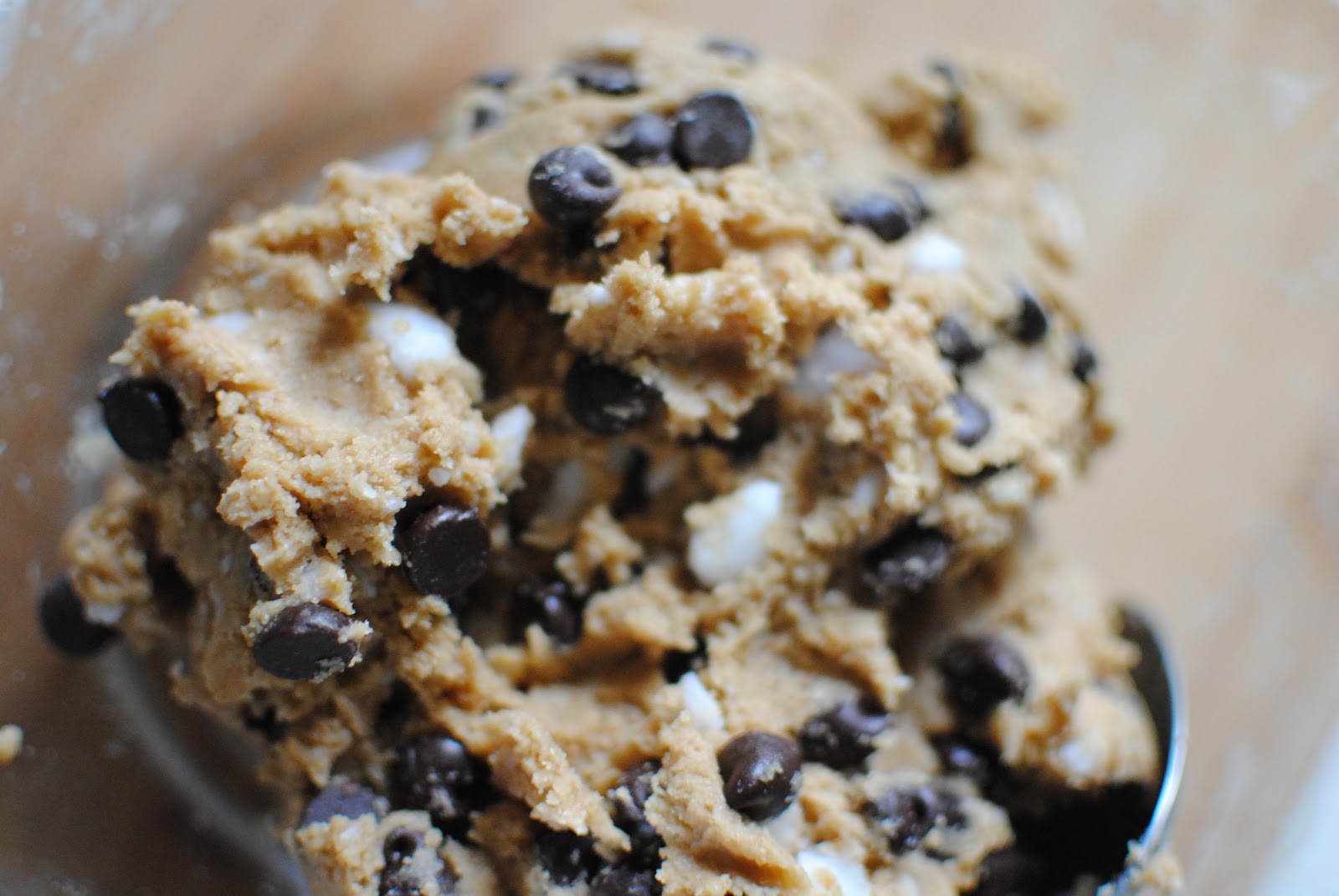 Place rounded Tablespoonfuls of dough onto a baking sheet (ungreased) and bake for 10 minutes at 325 degrees, or until slightly browned.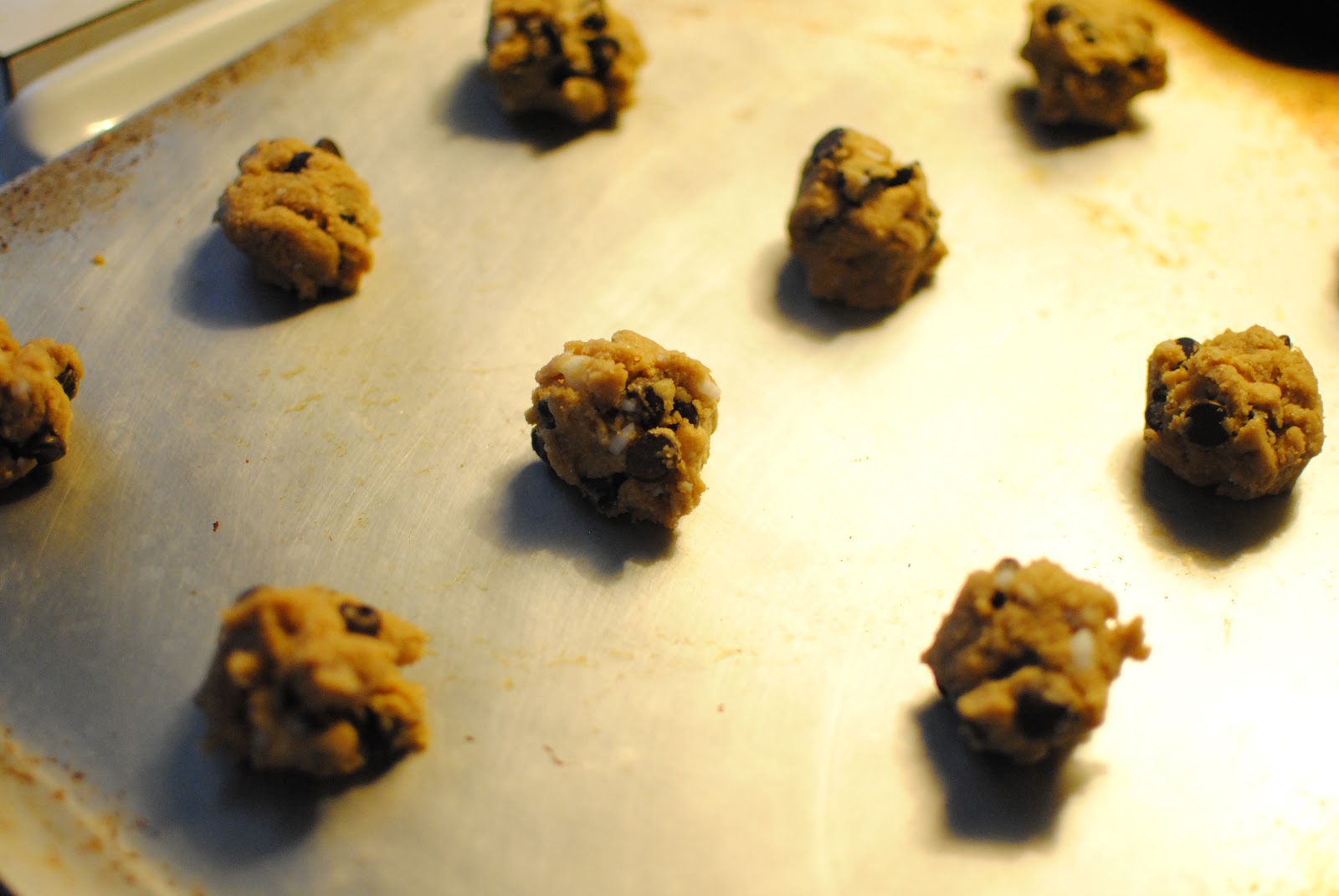 Cool on the sheet for 2 minutes, then remove to a cooling rack.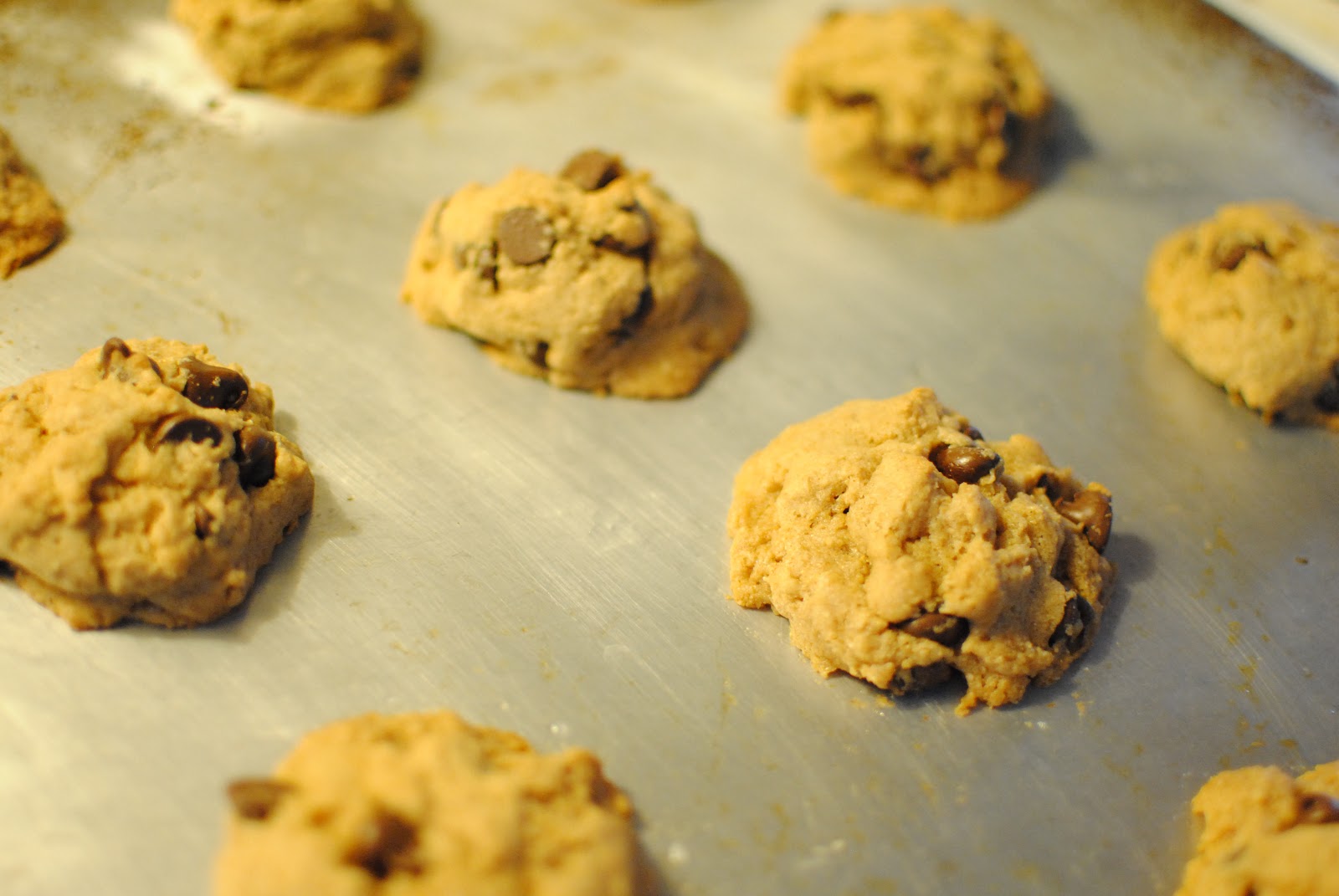 Yield:  20 cookies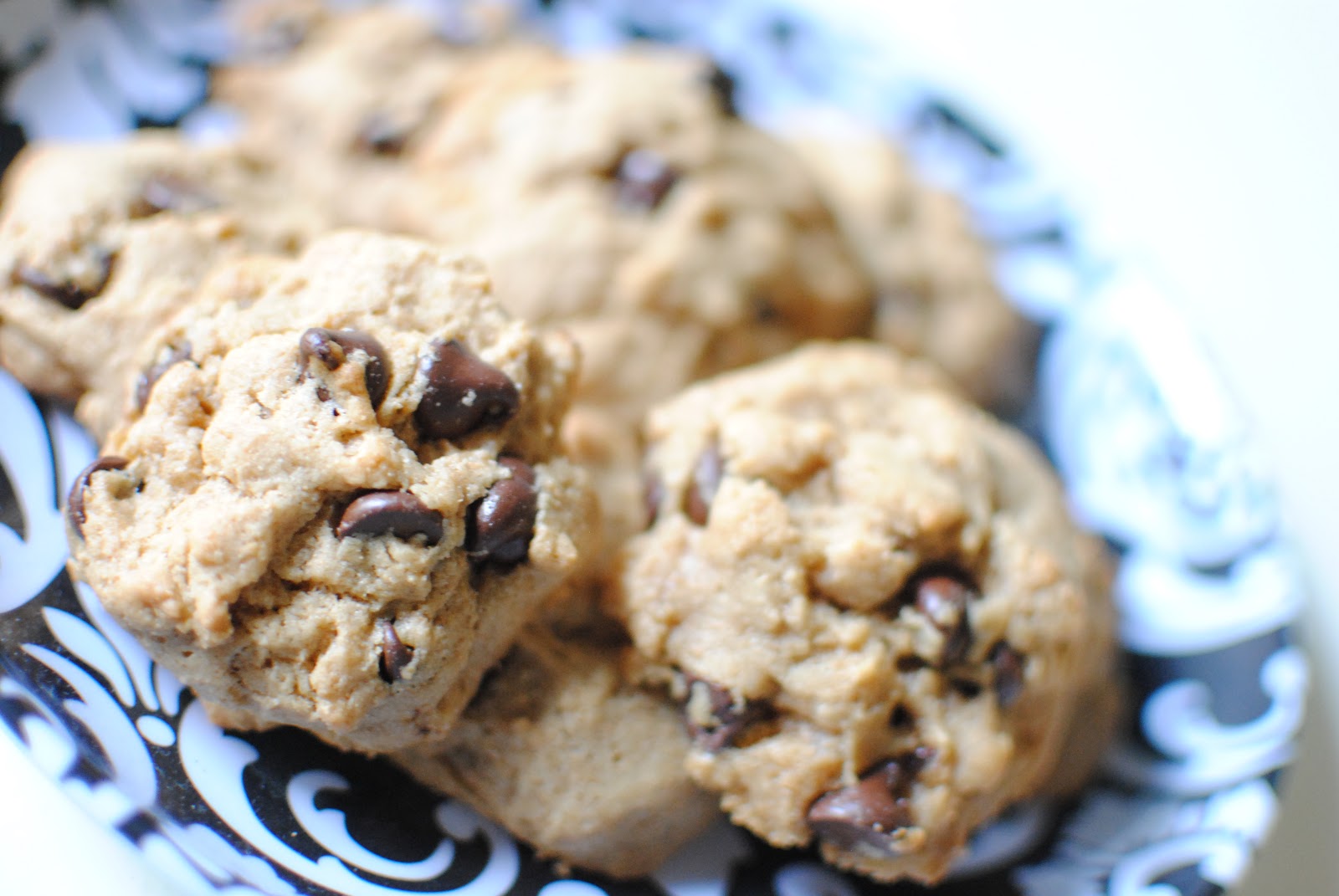 Enjoy!