I love having fresh bread with a meal, so I got really excited when I first heard about 30 minute dinner rolls.  Even with the "help" of a two-year-old, I was still able to pull these off in about 40 minutes.  When I made them again by myself, I made them in 30 minutes (that's starting by grinding wheat into flour and finishing with pulling them out of the oven)!  Pretty impressive, if you ask me!
The key to making them this fast is shaping the rolls quickly… no need to be a perfectionist!
These would make a wonderful addition to a holiday meal with family.  They are great alone, but they would also work well for ham biscuits or chicken salad sandwiches.
I love that they are 100% whole wheat, which gives a great, hearty flavor while still being moist and melt-in-your-mouth good!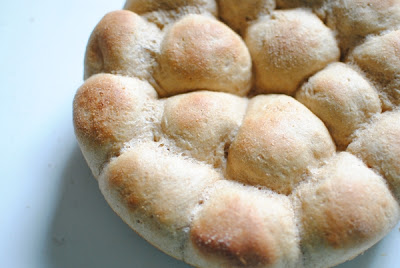 Thirty Minute Whole Wheat Dinner Rolls
adapted from here
3 Tbsp. yeast
1/2 cup sucanat (or sugar)
1 3/4 cups warm water
5 1/2 cups whole wheat flour, freshly ground
1/2 cup butter, melted
3/4 Tbsp. sea salt
2 eggs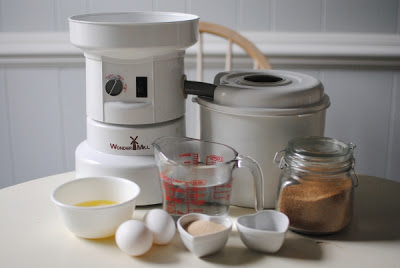 Preheat oven to 400 degrees.
Grind wheat in the WonderMill.
In a large mixing bowl, combine yeast, sucanat, and warm water.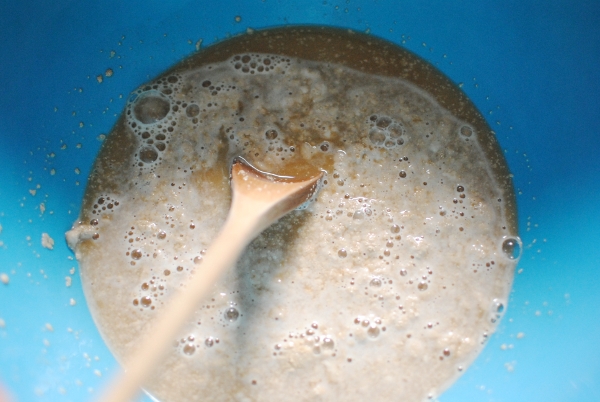 Allow to sit for 10 minutes until bubbly.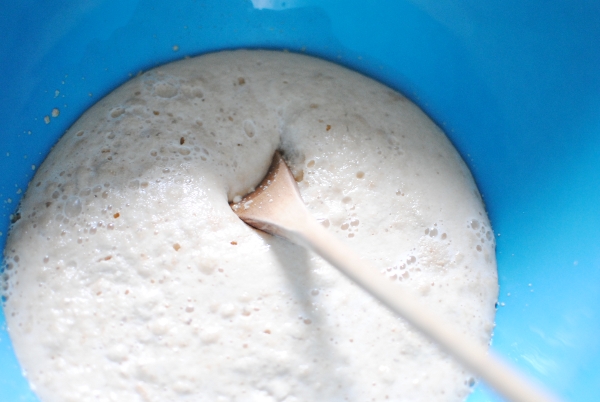 Add flour, butter, salt, and eggs and stir.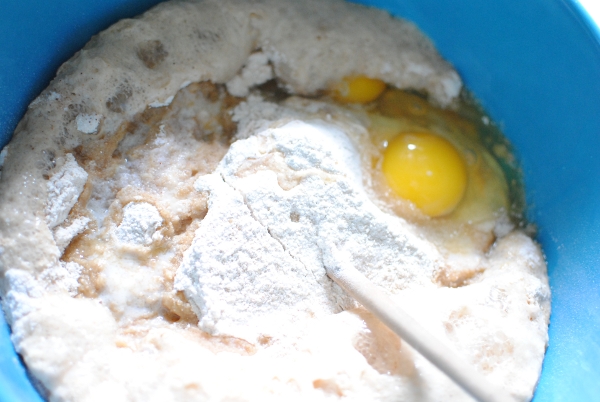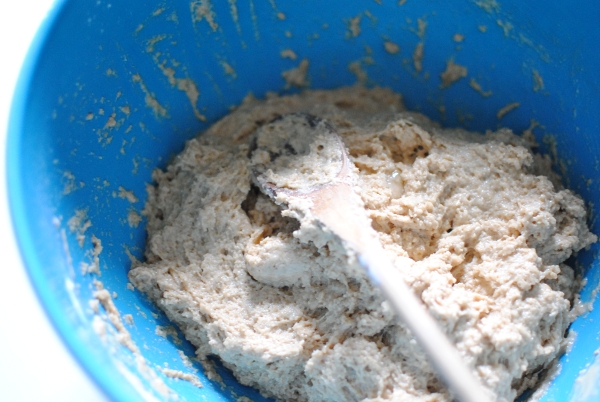 Knead until smooth and elastic (about 1-2 minutes), adding more flour as necessary.
Divide dough into equal portions and shape into rolls.  Place in greased pans (one 9×13 inch or two 8 or 9 inch round).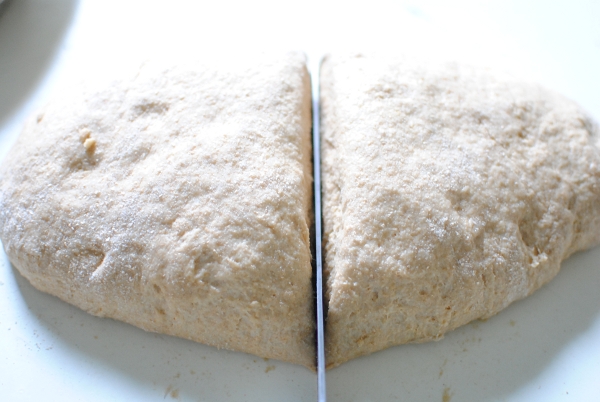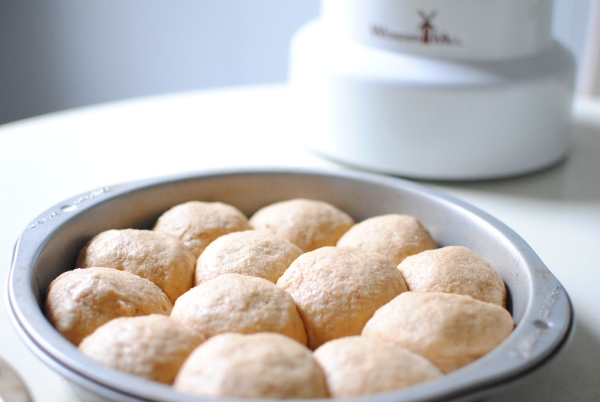 Let rise for 5-10 minutes on top of the warm oven.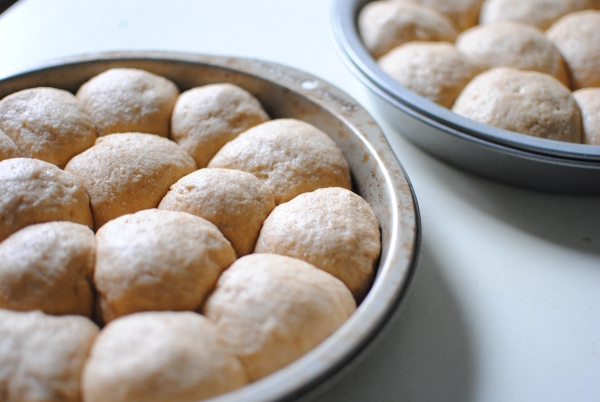 Bake for 10-12 minutes or until golden on the tops.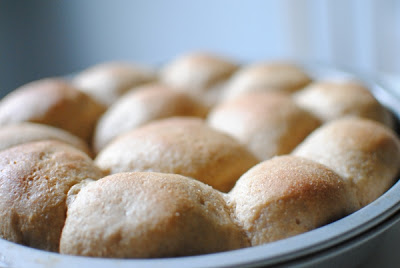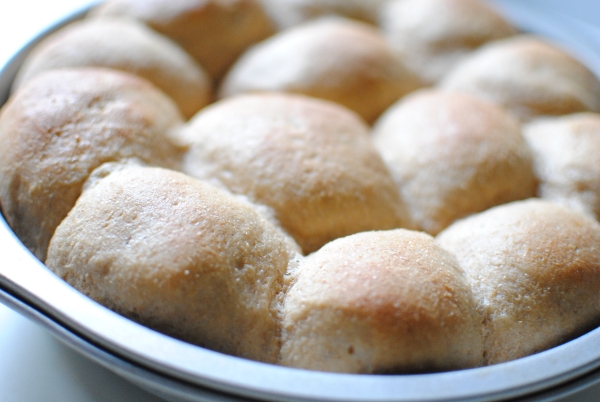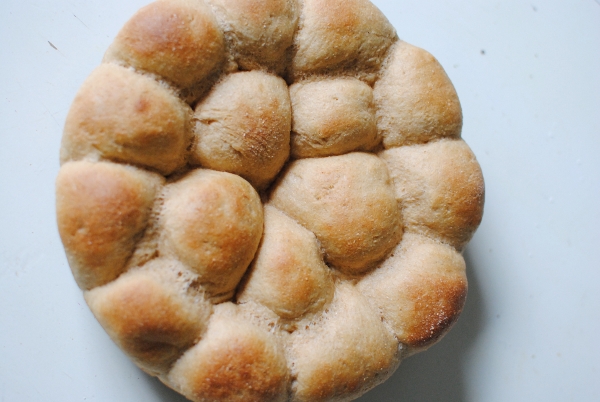 Enjoy!