Sometimes it's nice to have a few "fancier" recipes in your arsenal when you entertain and have company over!  These twisted breadsticks are full of flavor (while packed with good-for-you whole grains) and would pair beautifully with many pasta dishes and other Italian meals!
While these breadsticks look beautiful and complicated, they are so simple to make!  It's a pretty fun recipe, and older kids could definitely help as well.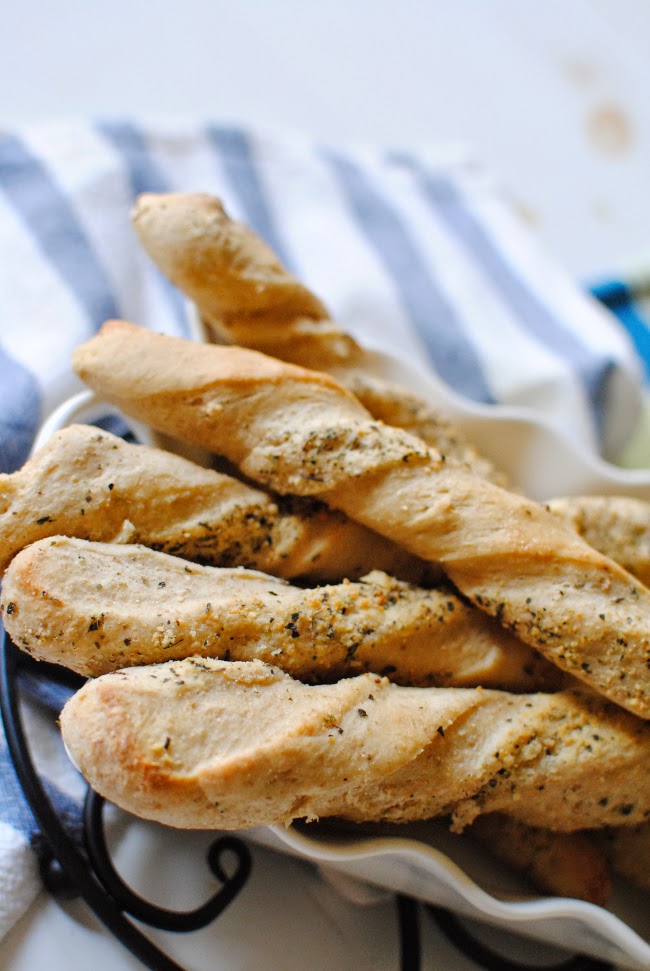 Twisted Breadsticks
    adapted from here
1 cup warm water
2 1/2 tsp. yeast
2 tsp. sea salt
2 large eggs, beaten slightly
1/4 cup honey
5 Tbsp. olive oil
2 1/2 cups whole wheat flour, freshly ground
1 to 1 1/2 cups unbleached all-purpose flour
additional olive oil
Parmesan cheese
Italian seasoning
garlic powder
Grind wheat in the WonderMill.  Prepare baking sheets by lining with parchment paper.
In a large mixing bowl (or the base of a stand mixer), combine warm water, yeast, salt, eggs, honey, and olive oil.  When combined, add whole wheat flour.  Add all-purpose flour 1/2 cup at a time until the dough forms a ball.
Knead the dough briefly (adding additional flour as necessary) until smooth and soft.  Return to the bowl, cover, and let rest for 20 minutes.
Preheat oven to 375 degrees.
Knead the dough again and when smooth and non-sticky, roll out into an oval.
Brush dough with olive oil and sprinkle with Parmesan cheese, Italian seasoning, and garlic powder.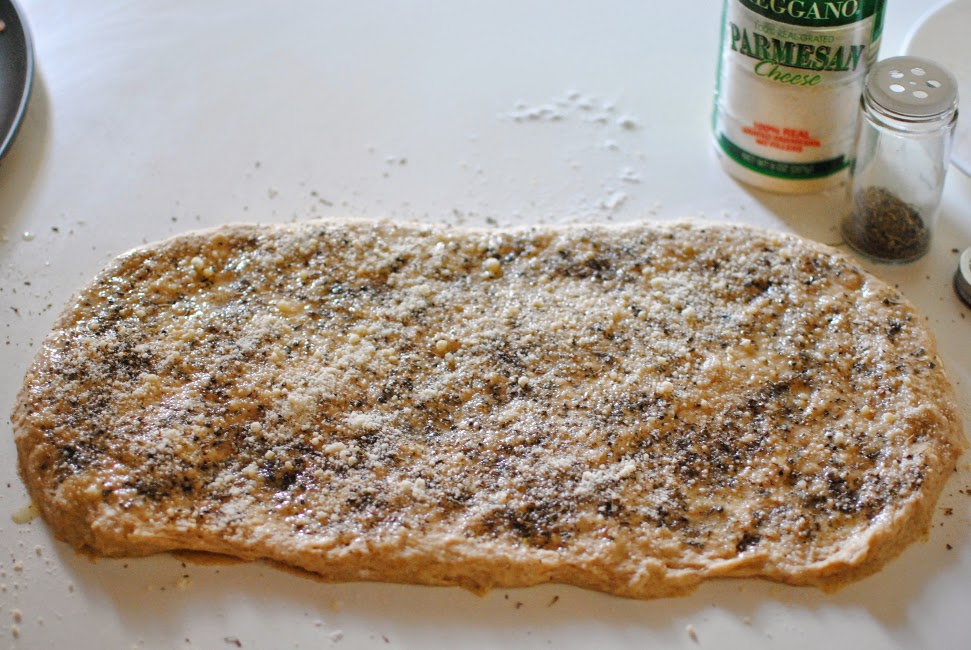 Using a pizza cutter, slice dough into strips.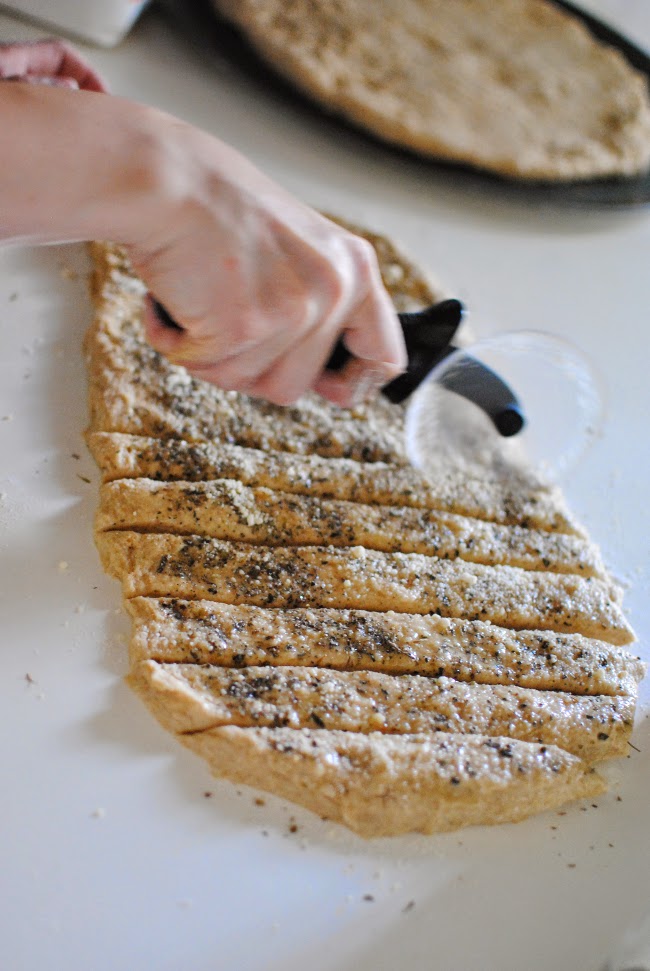 Twist dough several times, then place on the prepared baking sheets.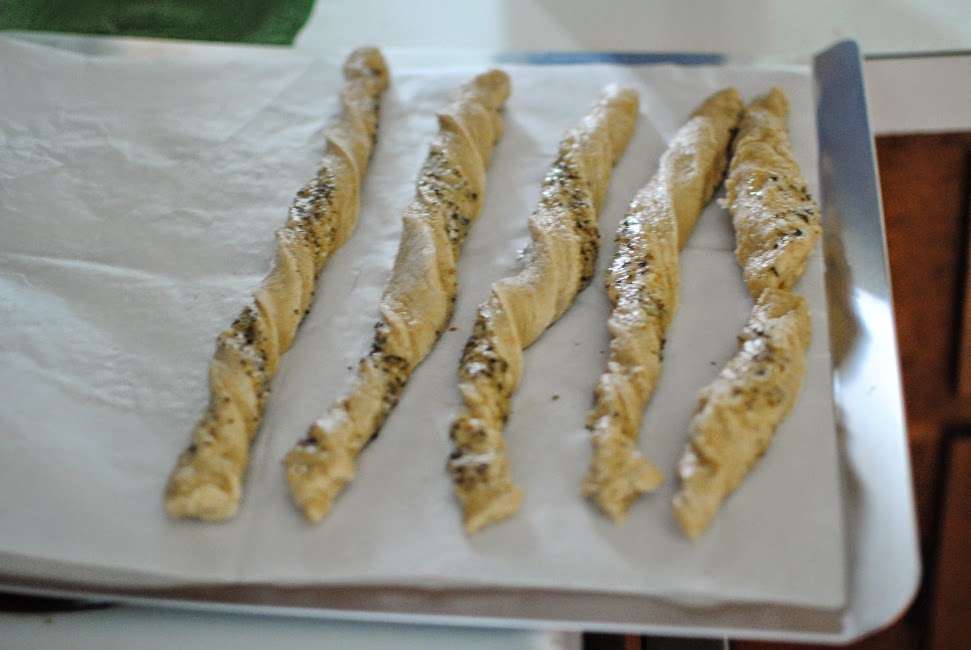 Bake for 10-12 minutes until lightly browned.
Cool slightly.
Enjoy!