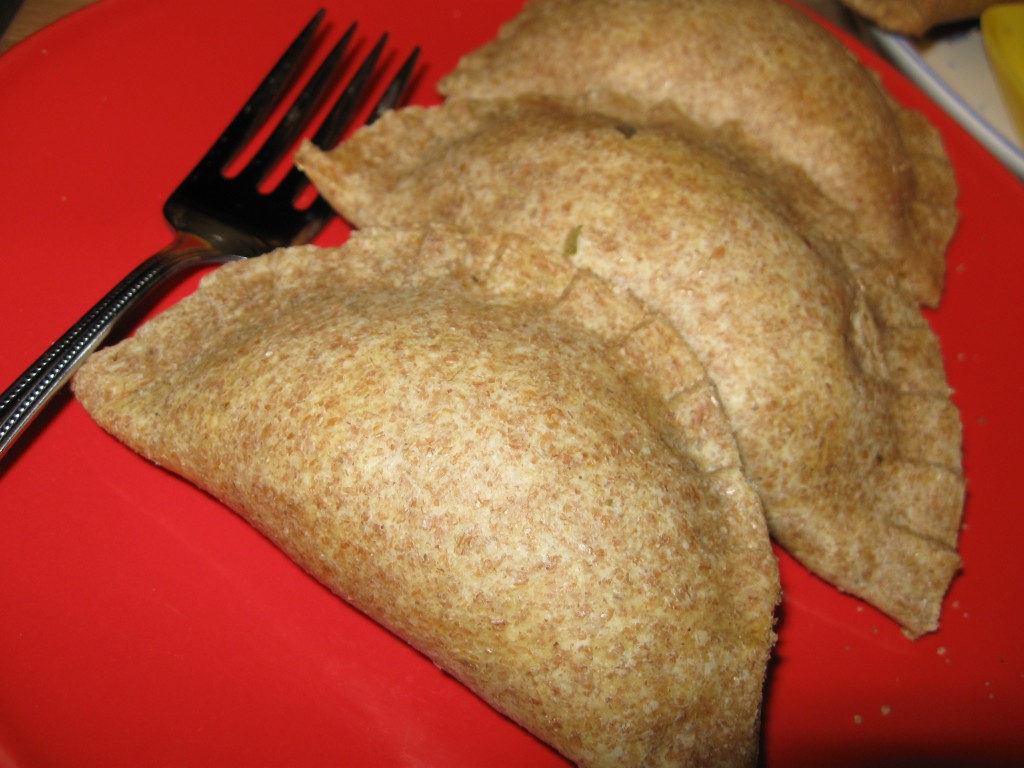 Who does not enjoy spicy fried snacks? These beef empanadas or beef turnovers are very filling snacks that can be fried or baked.  They are so portable and delicious  Many Hispanic countries use different fillings for this delicacy. Our beef empanadas has ground burger meat, lots of onions, garlic, black pepper, cayenne, diced potatoes and carrots.  You can add whatever you want to it like diced olives, raisins or diced hard-boiled egg.  The most important thing is to make a crust that is crispy but substantial whether fried or baked.  Our empanada crust is made from wheat berries that's ground into fine whole wheat flour made on my WonderMill Grain Mill. This mill can create superfine or coarse flour from wheat, rice, other grains and even legumes. It is very quiet and so quick and easy to clean! I love my grain mill and hope you can also enjoy the benefits of owning your own WonderMill Grain Mill.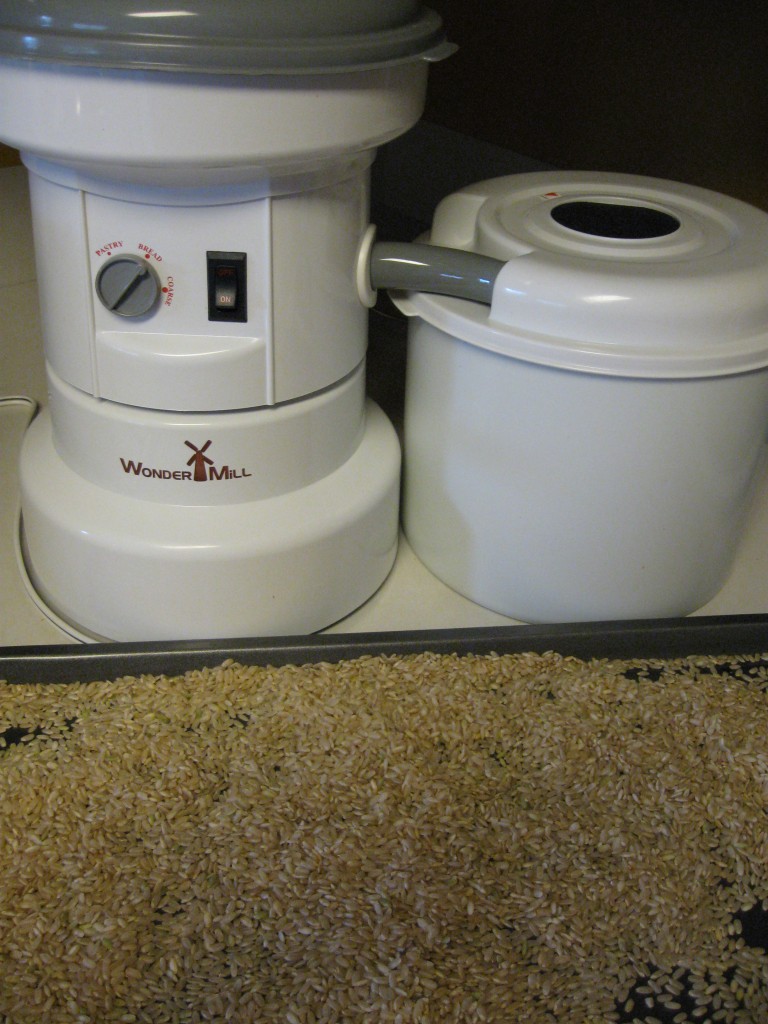 We hope you will try making whole wheat beef empanadas using our crust recipe.
Whole Wheat Beef Empanada Crust
2 c whole wheat flour, sifted
1-2 Tbsp sugar
1/2 tsp salt
1/4 c olive oil
1 egg yolk
about 1/2 c cold water (depends on humidity of the day and the wheat berries)
In a mixing bowl, sift together flour, sugar and salt. Cut in oil until pea-size and mixture resembles a coarse corn meal. Meanwhile, beat egg yolks into water. Toss in liquid ingredients into flour mixture. Form dough into a cylinder and chill in the fridge for 1-2 hours.
After resting dough, cut the cylinder into 6-8 pieces.  Dust the surface of your countertop with cornstarch. Use a rolling pin to flatten each piece into a 4″ disc. Chill again for 30 minutes.  Flatten disks and place prepared filling at the center and neatly crimp the edges of the dough. Fry or bake the beef empanadas at 350C for 20 minutes or till they are golden brown in color. Serve warm and enjoy!