If you've never tried making homemade English muffins, it's easier than you might think!  I've been keeping us "stocked" with these for a couple of weeks now so that my husband can have a quick "egg muffin" breakfast on the go.  They are so good when they are warm, so we usually toast them before serving.  You can certainly make them with half white flour if your family isn't quite ready for 100% whole wheat (though try them… you may be surprised!).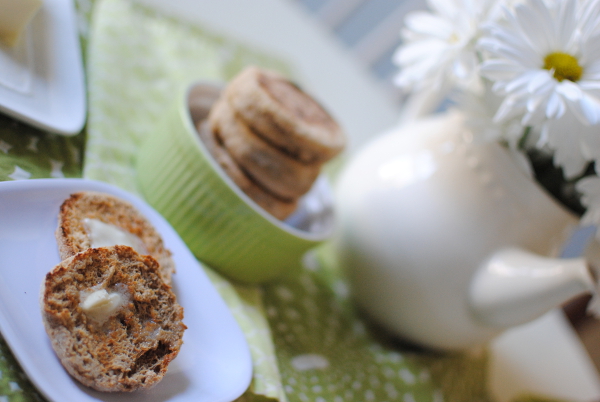 Whole Wheat English Muffins
4 cups whole wheat flour, freshly ground (divided)
1/2 tsp. Real Salt
2 tsp. instant yeast (or 1 packet)
1 cup hot water
1/2 cup milk
2 tsp. honey
3 Tbsp. softened butter
cornmeal, for dusting surface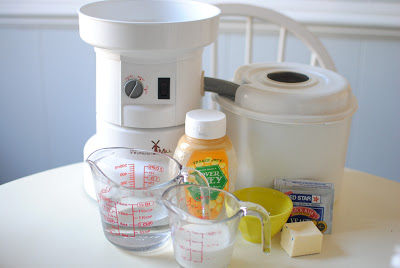 Grind wheat in the WonderMill.
Combine 2 cups flour, salt, yeast, water, milk, and honey in the base of a stand mixer.  Mix until combined.  The "batter" will be thin and runny.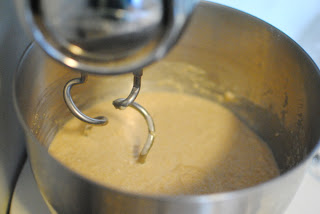 Cover and let rise for an hour.
Add remaining 2 cups of flour and softened butter and mix to combine.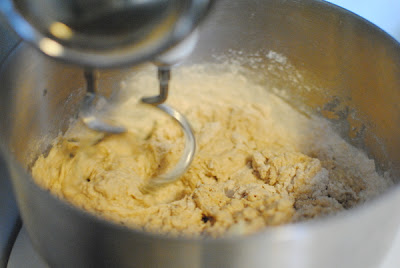 Turn dough onto a surface sprinkled with cornmeal and roll dough out (I just use my hands) to a 1/2 inch thickness.  Sprinkle the top of the dough with cornmeal as well.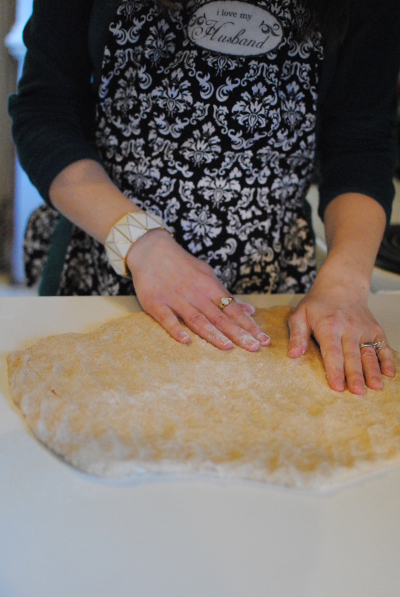 Using a biscuit cutter or a juice glass, cut out rounds from the dough.  Continue until all the dough has been cut.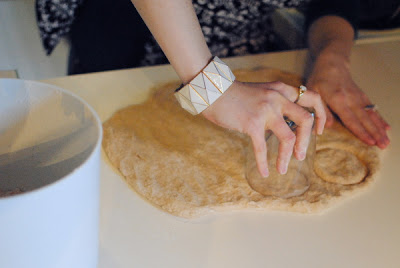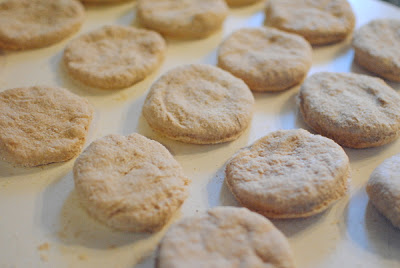 Let muffins rise until doubled, which is usually and hour or so (depending on the temperature of your kitchen).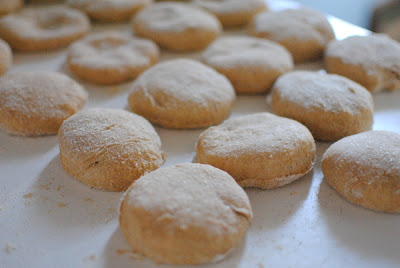 Heat a skillet over medium heat and cook the English muffins (in small batches) on each side until golden brown.  (Sometimes mine get to be a darker brown, but they still taste good!)  Repeat until all the English muffins have been cooked.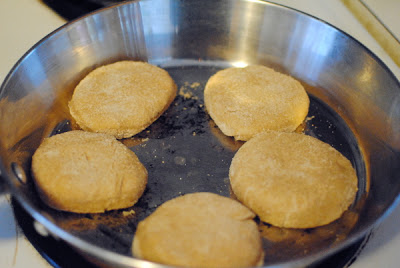 Allow to cool (or not), then enjoy!
We love using them to make egg breakfast sandwiches.  Delicious!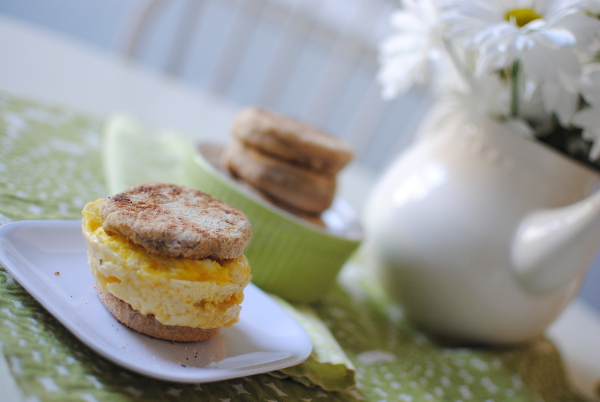 These also freeze beautifully if you can't enjoy all of them before they'd get stale.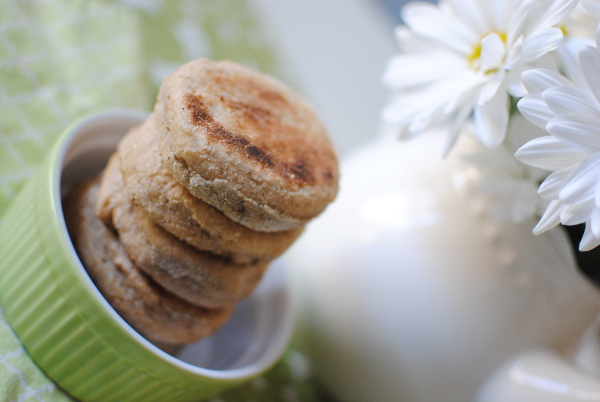 Makes about 16, depending on the size of your biscuit cutter.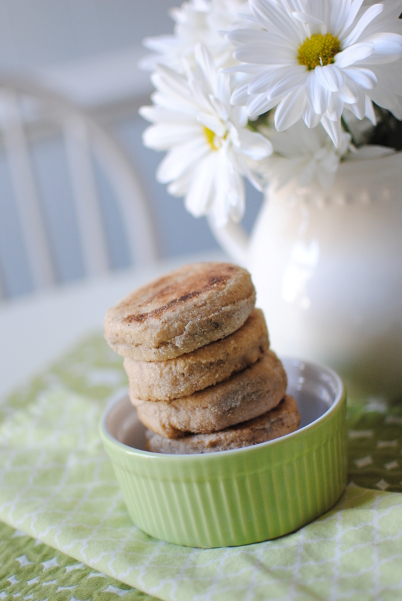 Enjoy!