Fruit Cake gets a bad reputation as a door stop or something that you try to pass off as a gag gift, but I for one like Fruit Cake.  Especially when I can control the contents. 🙂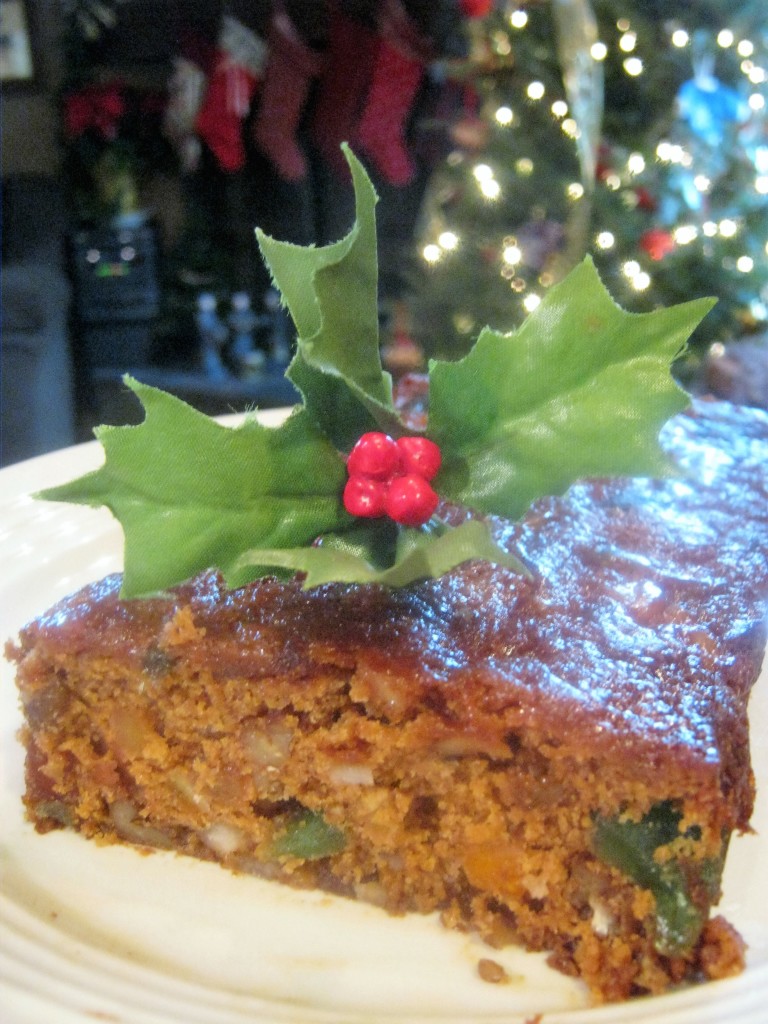 Ingredients
1 cup whole red and green candied cherries

1 cup diced candied pineapple

1/4 Cup Chopped walnuts

1/4 Cup Candied

orang

peels

1/2 Cup Golden raisins

1/2 cup softened butter

1/2 cup sugar

3 eggs

1 tablespoons vanilla extract

1 1/2 cups Freshly milled all-purpose flour Milled in your Wondermill

1 1/2 teaspoons baking powder

1/2 teaspoon salt
Directions
Preheat oven to 300°. In a large bowl, combine cherries, pineapple, walnuts, candied orange peels, and raisins or other dried fruit; set aside.
In another large bowl or your WonderMix, cream butter and sugar until light and fluffy. Beat in eggs one at a time and vanilla.
Combine flour, baking powder and salt; add by half cups at a time to creamed mixture and mix well.
Pour over fruit mixture and stir to coat.
Pour batter to a greased and floured loaf pan.
Bake 2 hours or until a toothpick inserted in center comes out clean.
Cool in the pan for 10 minutes before removing to a wire rack to cool completely.
Wrap tightly and store in a cool place.
Slice with a serrated knife for serving. 
*Optional: Make this about 5 days ahead of time for the loaf to gain the best flavor.
*Optional yet traditional: Brush with a high-quality rum once per day until you're ready to serve.  Each time re-wrapping to ensure moist and dense fruit cake.