Sometimes I just want to make some bread to go with a meal, but I didn't plan far enough in advance (oops) for something like my Rosemary Peasant Bread.  At times like that, these drop biscuits are perfect!  They take very little time to throw together, yet they have a great flavor and pair beautifully with a lot of different types of meals.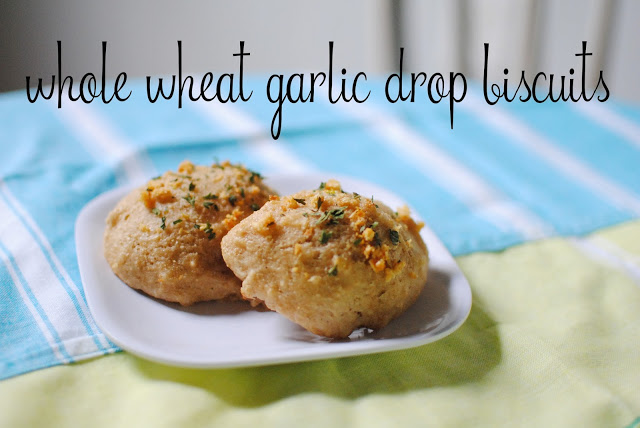 Whole Wheat Garlic Drop Biscuits
   (adapted from here)
2 1/2 cups whole wheat flour, freshly ground
2 tsp. baking powder
1 tsp. salt
1 1/4 cup milk
2 Tbsp. olive oil
1/4 cup butter
2-3 cloves garlic
parsley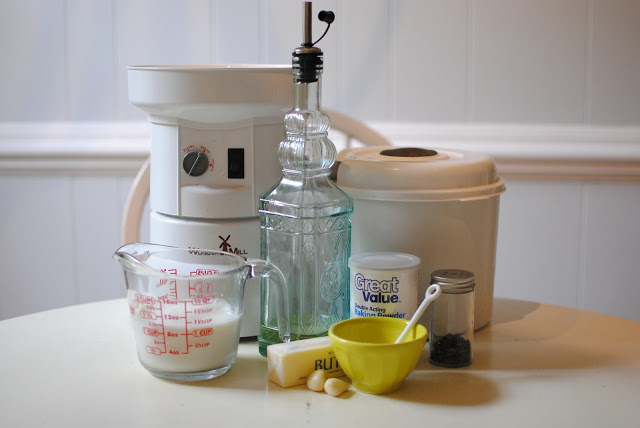 Grind wheat in the WonderMill.
Preheat oven to 450 degrees.
Combine flour (start with 2 cups), baking powder, and salt in a bowl.  Add milk and olive oil.  Add up to 1/2 cup flour until mixture is thick enough to drop on a cookie sheet without spreading out.
Grease a cookie sheet (don't skip this!) or use a silpat mat.  Drop biscuits on sheet in even mounds.
Bake biscuits for 12 minutes.
While biscuits are baking, melt butter in a saute pan and add garlic.  Saute just until light golden brown.  Remove from heat.
When biscuits are finished baking, immediately brush the tops with butter/garlic mixture and sprinkle with parsley.  Remove from cookie sheet and enjoy!
Makes around 12 biscuits.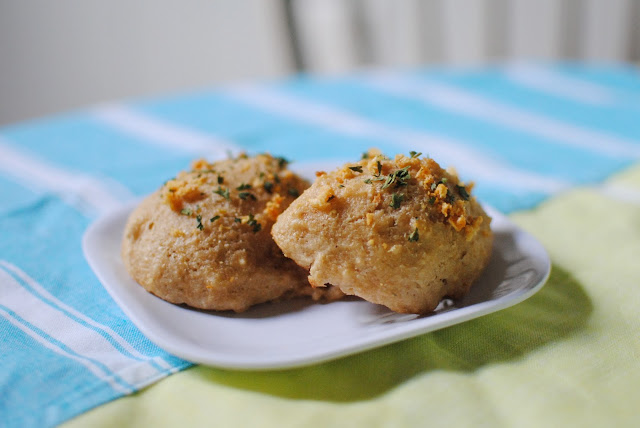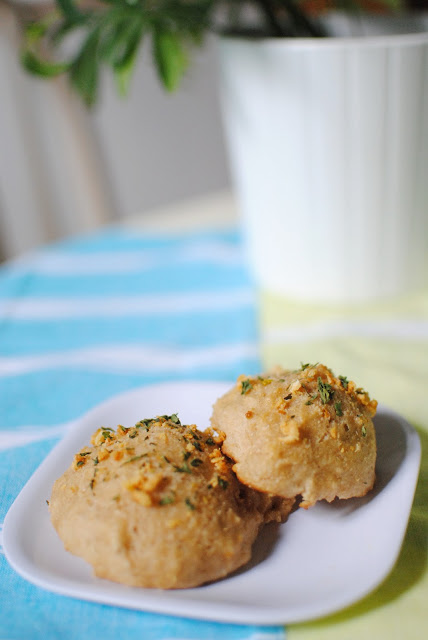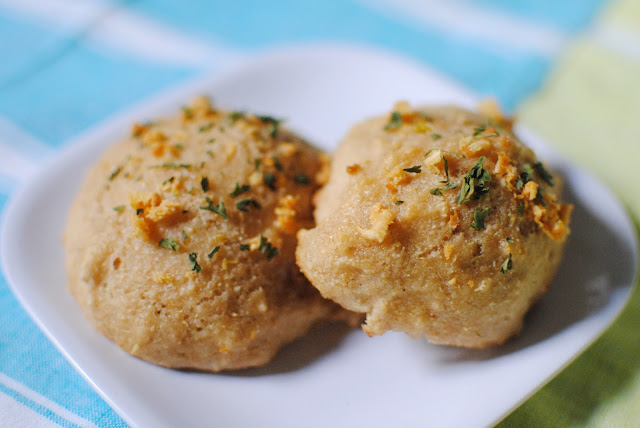 Enjoy!