There's just nothing like a warm scone on a cool morning!  These scones are very satisfying, thanks to the whole grains, and the have a slightly sweet taste.  They also can be dairy-free.
These are easy to make for a delicious breakfast or snack!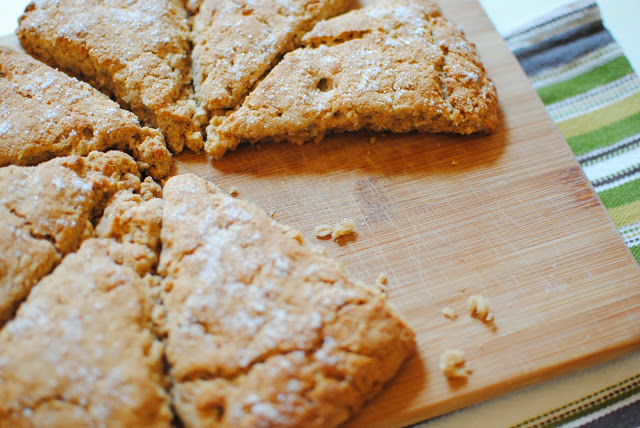 Whole Grain Maple Oat Scones
    adapted from here
1 3/4 – 2 cups whole wheat flour, plus additional flour for dusting
1 cup old fashioned oats
1/2 tsp. salt
1 tsp. cinnamon
pinch of nutmeg
1 heaping Tbsp. baking powder
6 Tbsp. coconut oil (solid), or cold butter
1/3 cup pure maple syrup
3/4 cup milk, or almond milk if you're dairy-free
sugar for sprinkling on top (optional)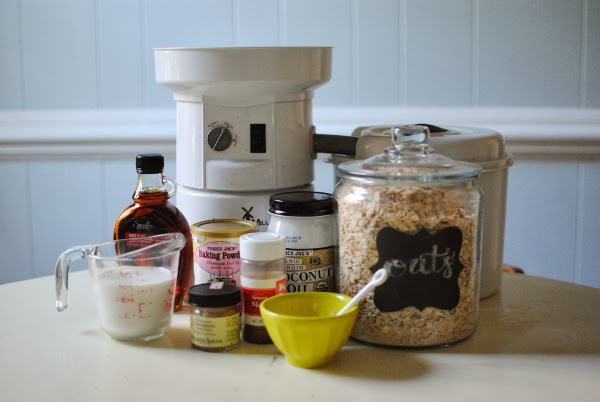 Grind wheat in the WonderMill.
Preheat oven to 400 degrees and prepare a baking sheet with a silicone mat or parchment paper.
Combine flour (1 3/4 cup), oats, salt, cinnamon, nutmeg, and baking powder in a mixing bowl.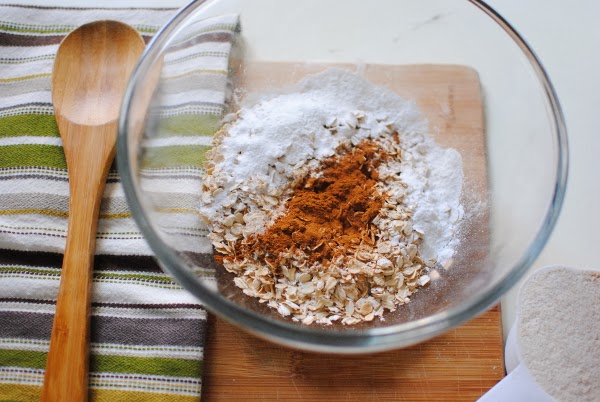 Add coconut oil (or butter), cutting in with a pastry cutter or knife/fork until mixture resembles small peas (see below).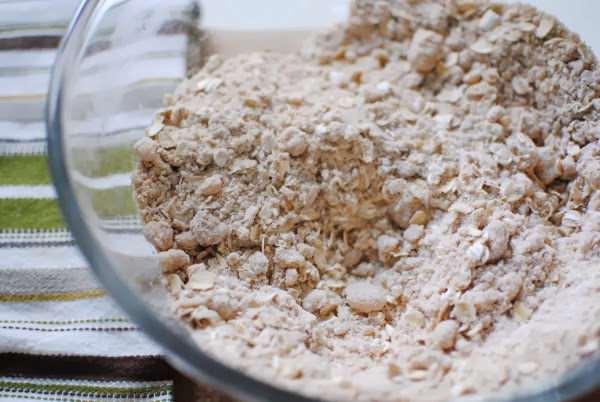 Pour in maple syrup and milk and stir just until combined.  Add up to 1/4 cup flour if needed to form dough into a ball.
Turn dough onto floured surface and quickly shape into a circle (1 inch high) without overworking the dough.  Use a sharp knife to cut it into 8 wedges.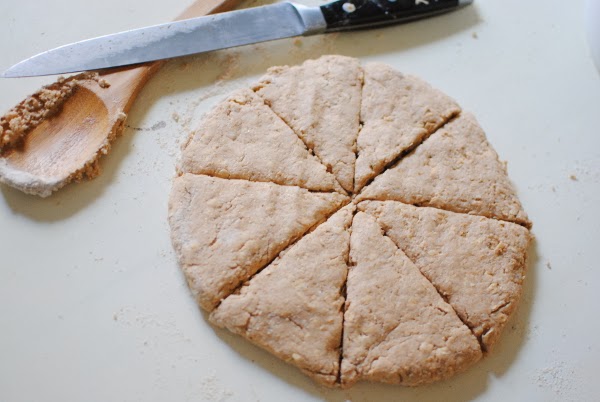 Carefully transfer the dough wedges to your prepared baking sheet using a floured spatula.  Leave a little space between each scone on the baking sheet.  Sprinkle with a little sugar if desired.
Bake for 25 minutes, until golden brown.
Cool slightly then move to a cooling rack.
Serve warm with butter!
*Freezing instructions:  Flash freeze unbaked scones on a baking sheet, then wrap them individually.  To bake, unwrap and place on a baking sheet (still frozen), then bake a few minutes longer than normal.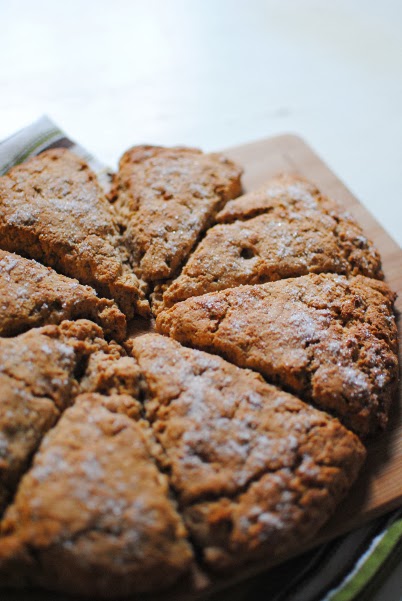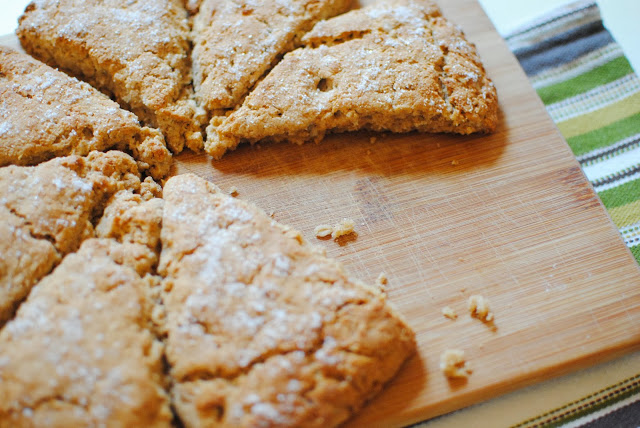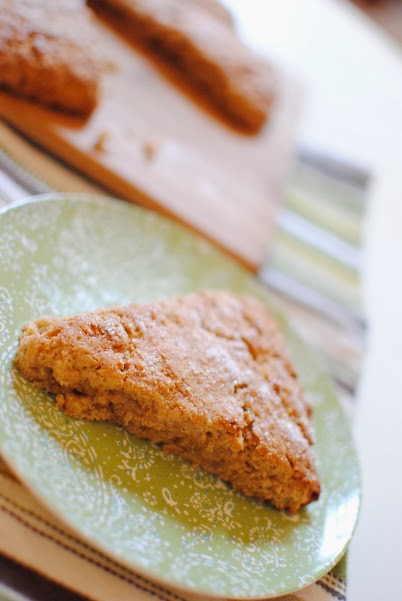 Enjoy!