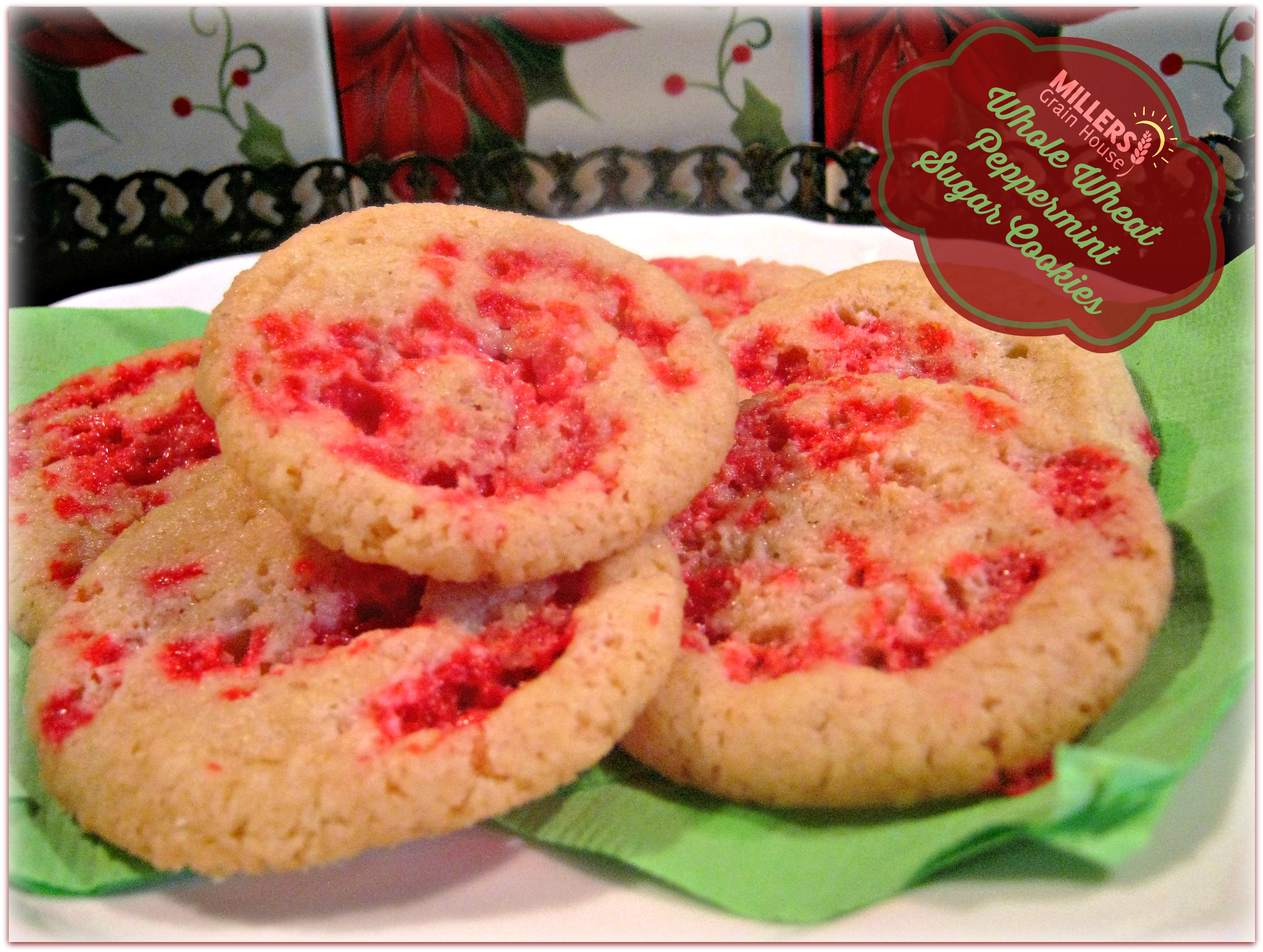 I'm going to admit that the look wasn't really what I was going for – but the taste sure is!  So if you get a better looking cookie than I do – I'd love to see it! 🙂
Ingredients:
2 3/4 cups freshly milled all-purpose flour (half hard white, half soft white wheat)
1 teaspoon baking soda
1/2 tsp Sea salt
1 1/4 cups butter
2 cups white sugar
2 eggs
2 tsp vanilla extract
Peppermint Pieces Crushed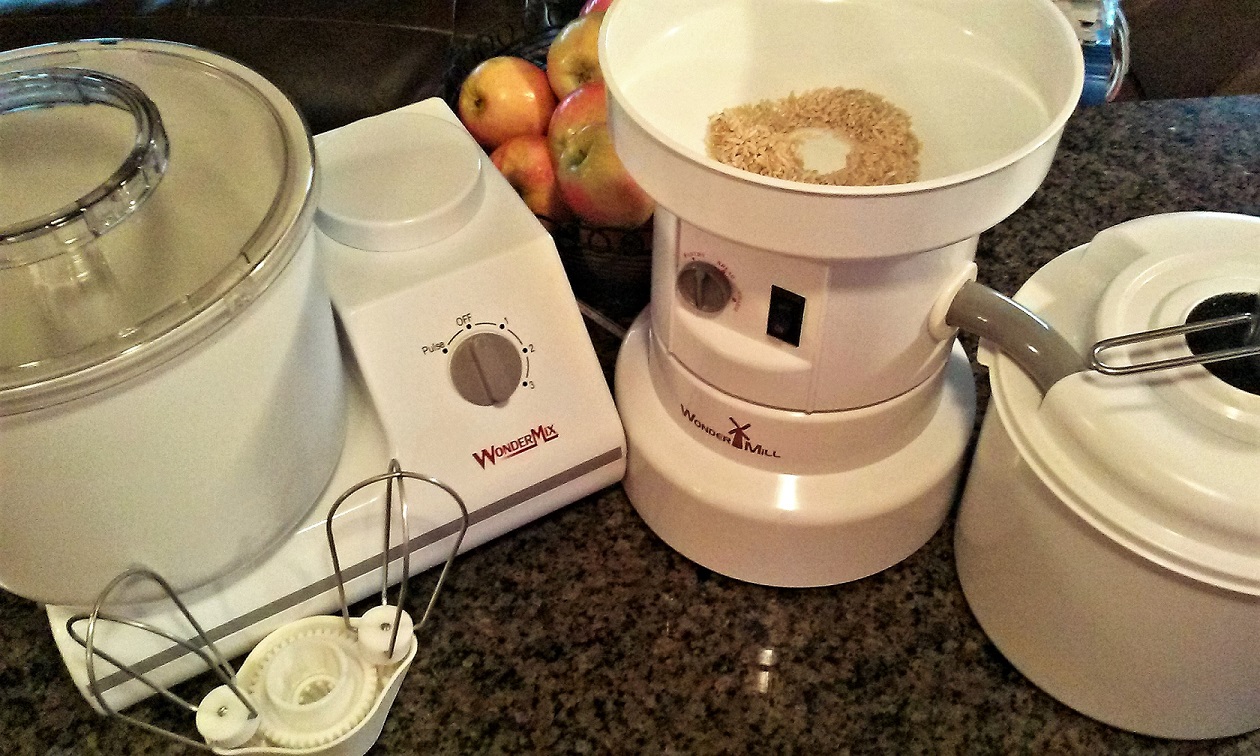 Preheat oven to 350 degrees F.
In a medium bowl, stir together the flour, baking soda, and salt; set aside.
Use the WonderMix to cream together the butter and 2 cups sugar until light and fluffy.
Beat in the eggs one at a time, then the vanilla.
Gradually add the dry mixed ingredients until just blended.
Roll out the dough into a rectangular shaped sheet.
Now spread the Peppermint Pieces over 4/5ths of the surface.
Roll the dough up into a tube shape with peppermint on the inside.
Now slice off a piece of dough for each cookie.
Place cookies 2 inches apart onto a greased cookie sheets and smoosh a bit together make sure they don't come apart as they bake.
Bake for 8 to 10 minutes, until lightly browned at the edges.
Keep on baking sheet for 2 minutes of cooling before removing to a wire rack to cool completely.