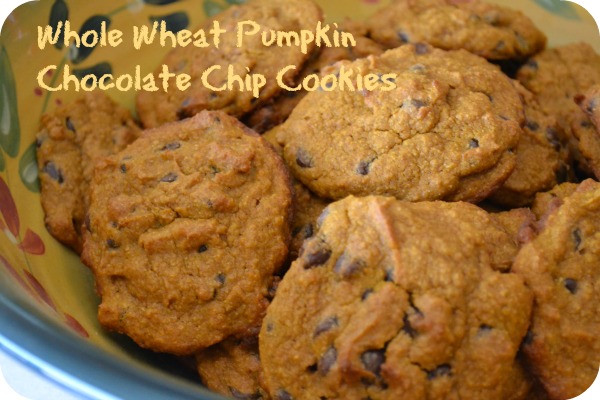 The months of October and November scream "PUMPKIN!" to me. I see those lovely round squashes everywhere at the grocery stores and in people's homes, and am consequently constantly thinking about pumpkin pie and pumpkin pancakes…and now pumpkin COOKIES.
There was a time when I would have sneered at pumpkin and chocolate chips together. I'm not sure why, but to me, squash + chocolate seems to be edging into the dangerous possibility of defiling chocolate. As I prepared for a harvest party recently, however, I decided to dare to attempt the pairing and found out to my great surprise that I love it. 
Why have I been staying in my little safe-zone of "undefiled" plain chocolate chip cookies?! These are perfectly moist, healthier than regular cookies (all those vitamins in that pumpkin, dontchya know!) and somehow satisfy a craving that I didn't even realize I had until I tasted one of these delicious morsels.
Whole Wheat Pumpkin Chocolate Chip Cookies
*recipe adapted from Cait's Plate
Ingredients:
2 1/4 cups whole wheat flour
1 teaspoon baking powder
1/2 teaspoon baking soda
1/2 teaspoon salt
1 1/2 teaspoons cinnamon
1/2 teaspoon ground ginger
1 cup butter, softened
1/3 cup brown sugar
1/3 cup granulated sugar
1 (15 ounce) can pumpkin
2 large eggs
1 teaspoon vanilla extract
2 cups semisweet chocolate chips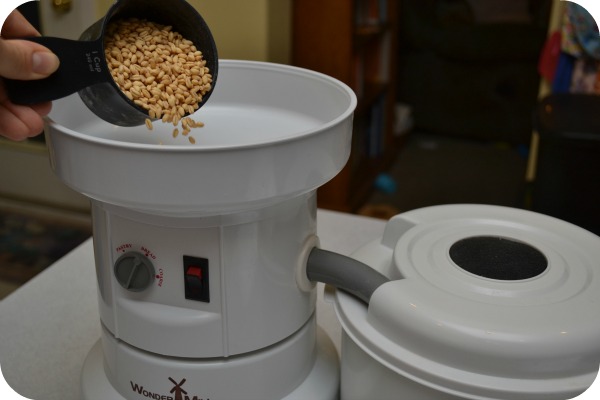 I recommend using soft white wheat berries for best results in this recipe!
Directions:
Preheat the oven to 375°F.
Spray baking sheets with cooking spray or line with parchment paper.
Whisk together the flour, baking powder, soda, salt and spices. Set aside.
With an electric mixer, set on medium speed, cream together butter and sugars making sure to scrape the side of the bowl.
Add the pumpkin, eggs and vanilla, beating well to blend.
Slowly add the dry ingredients, beating well to blend. Stir in the chocolate chips.
Using a tablespoon scoop, drop the dough onto the prepared baking sheets.
Bake on the middle oven rack for about 18 minutes, until edges are lightly browned.
Let cool on the baking sheets 5 minutes before transferring to racks to cool.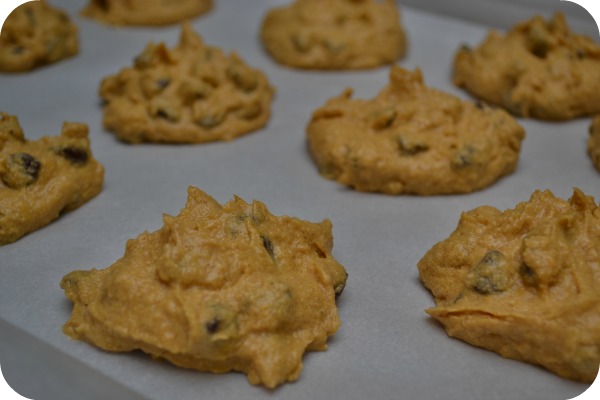 Parchment paper definitely works the best and makes for easy clean-up!