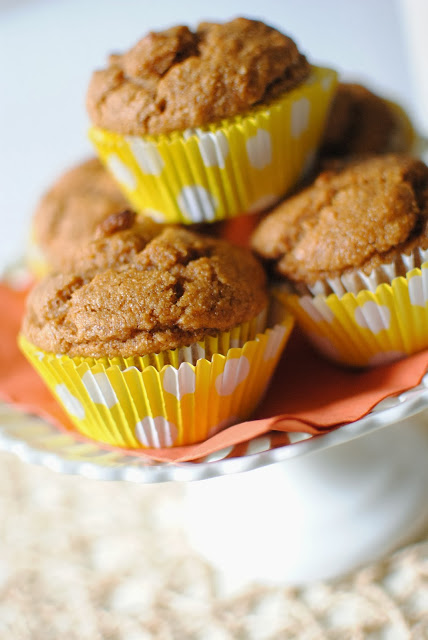 Fall means pumpkin everything!  If you're in the mood for something lightly sweet with the delicious flavor of pumpkin, then these muffins, served fresh and warm from the oven, are just what you're looking for!  You can feel good about the fact that they are made with 100% whole wheat flour.
These muffins are kid-approved too, and are very quick & easy to make!
Whole Wheat Pumpkin Muffins
2 cups whole wheat flour, freshly ground
1 tsp. baking powder
1 tsp. salt
1/4 tsp. baking soda
2 tsp. pumpkin pie spice
2/3 cup sucanat or brown sugar
1/3 cup white sugar (or evaporated cane juice)
1/4 cup grapeseed oil
1/3 cup buttermilk
1 cup pumpkin puree
2 eggs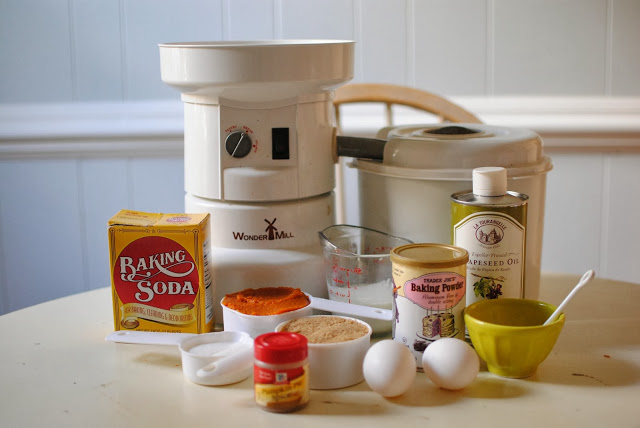 Grind wheat in the WonderMill.
Preheat oven to 400 degrees.  Line muffin tin with 12 paper liners.
In a large mixing bowl, whisk together flour, baking powder, salt, baking soda, and pumpkin pie spice.  In another bowl, combine brown sugar, white sugar, oil, buttermilk, pumpkin puree, and eggs.  Add wet ingredients to dry ingredients and mix just until combined.
Distribute batter into muffin cups evenly.  Bake for 15 minutes, or until tops crack and a toothpick inserted into the center comes out clean.
Cool for 5 minutes, then remove muffins from pan to cool on a wire rack.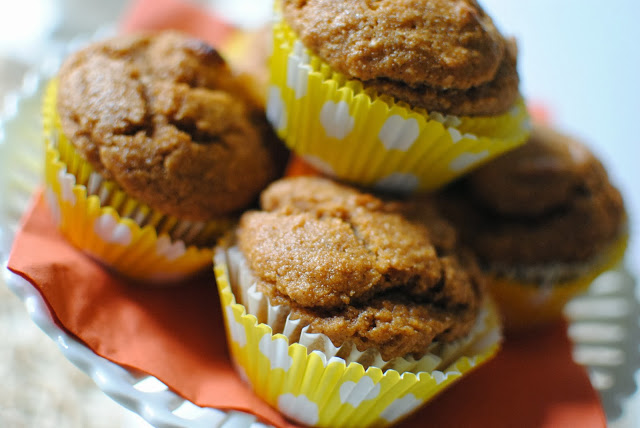 Enjoy!