Until recently, I thought making focaccia bread would be complicated.  I've learned that it's actually very easy!  At our home, we love rosemary, so this bread it just perfect.  It's a great side for pasta and for soaking up extra sauce.
You'll want to start it mid-afternoon if you're having it with dinner, but it also tastes good the following day.  Try slicing it lengthwise and topping it with meat and cheese for an AMAZING sandwich.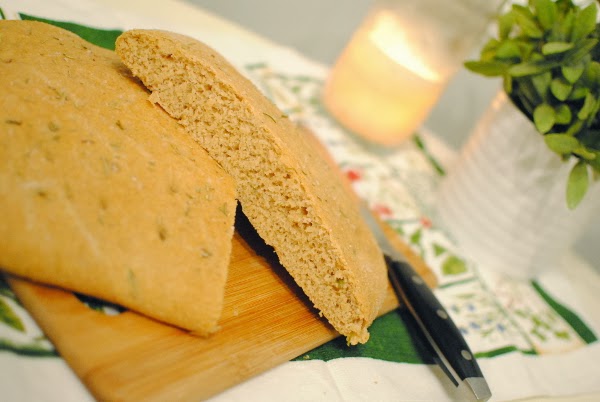 Whole Wheat Rosemary Focaccia Bread
adapted from here
3 cups whole wheat flour, freshly ground
2 1/4 tsp. quick rise yeast (1 packet)
1 1/4 cups warm water
1 tsp. salt
3 Tbsp. fresh rosemary, chopped and divided
3 Tbsp. olive oil
additional oil for brushing
coarse sea salt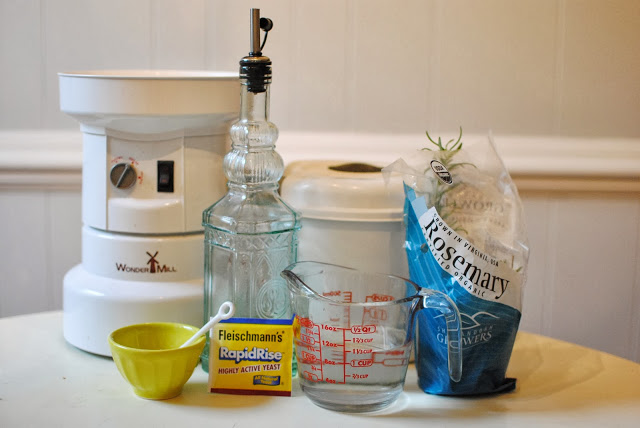 Grind wheat in the WonderMill.
In a mixing bowl, combine yeast and warm water and let sit until frothy (about 5 minutes).  Add salt, 2 Tbsp. rosemary, olive oil, and flour.  Stir to combine.
Turn dough onto a floured surface and knead until smooth and elastic (about 5 minutes), adding additional flour as necessary.
Coat mixing bowl with oil.  Shape dough into a ball and place in mixing bowl, turning once to lightly coat with oil.  Cover with a towel and let rise in a warm place for 30 minutes.
After the dough has doubled, punch down the dough.  On a floured surface, shape dough into a rectangle that is 1 inch thick.
Transfer dough to a baking sheet (use parchment paper or grease the pan).  Using your fingers, press holes into the dough in rows (about an inch apart).  Sprinkle with 1 Tbsp. rosemary and coarse sea salt.  Brush lightly with olive oil.  Let rise for 20 minutes while oven is preheating to 350 degrees.
Bake the loaf for 30-35 minutes at 350 degrees until lightly golden brown.
Serve with herbs and dipping oil or butter.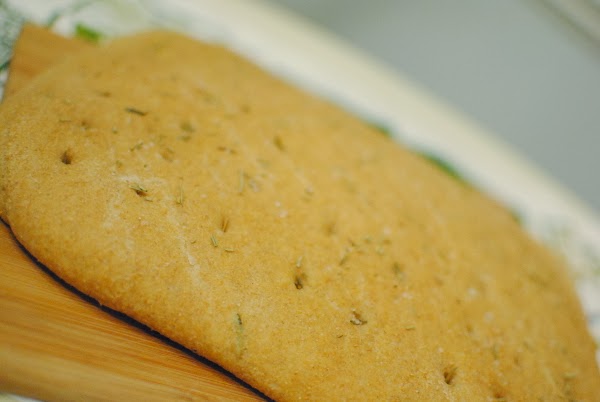 Enjoy!