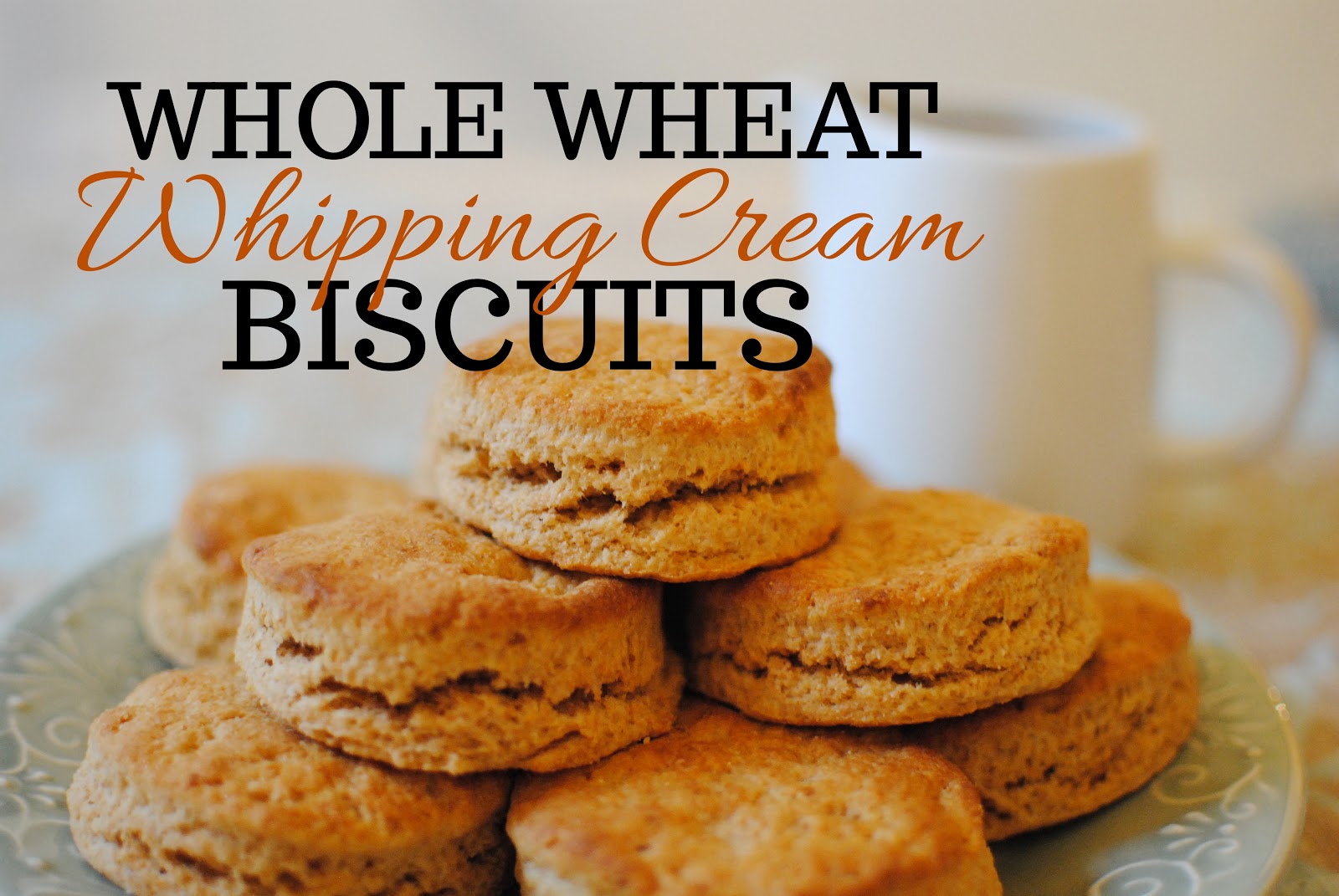 One of the things that has been the hardest for me to give up when transitioning to using 100% freshly ground whole wheat flour is my beloved recipe for buttermilk biscuits.  I've been searching for a great recipe for whole grain biscuits, and I'm happy to say I've found one!
These biscuits are light and beautiful, and they don't taste dense or too "wheaty."  They also are SO easy to throw together and they bake really fast.  It's a great way to have whole wheat bread with your meal at the last minute!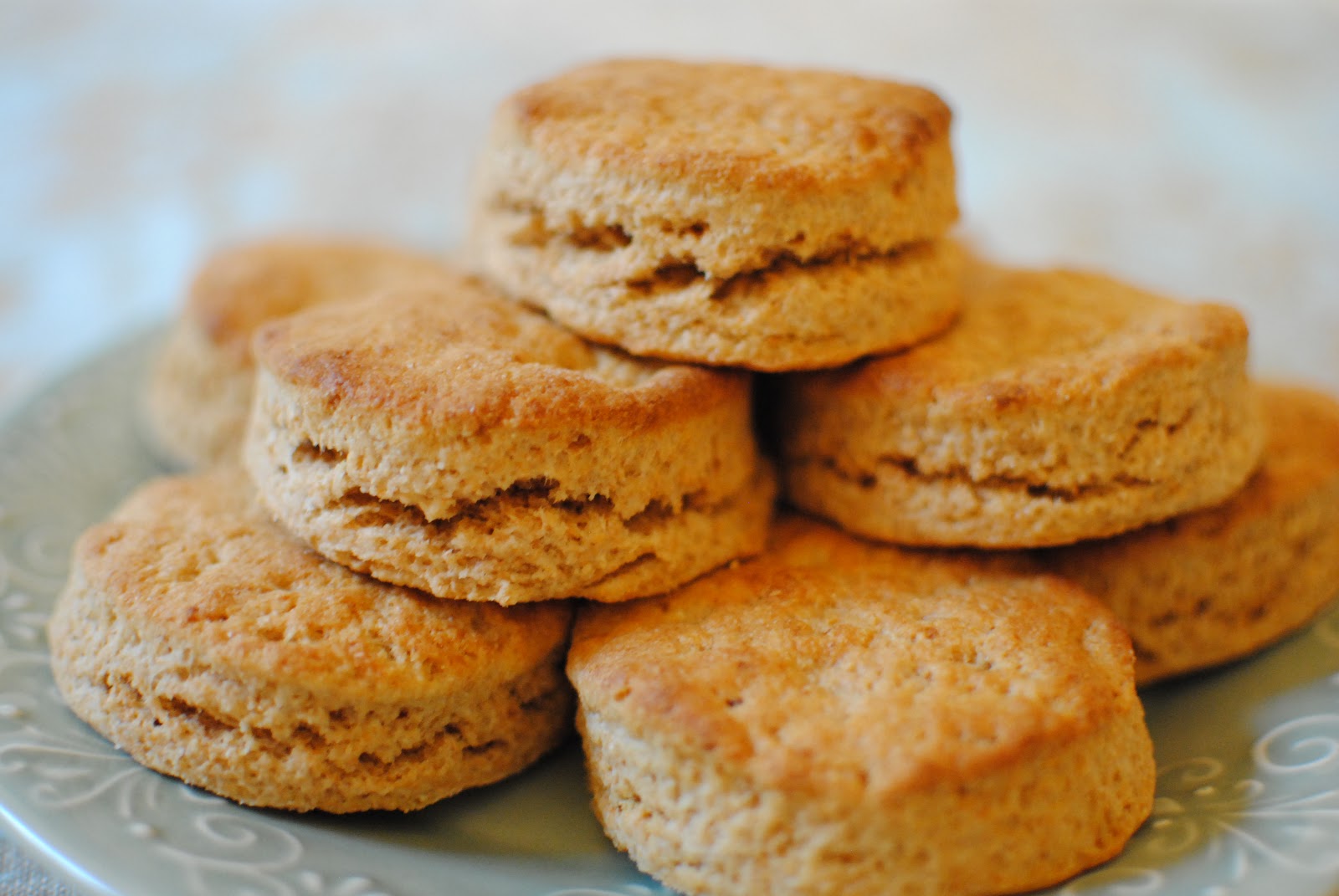 Whole Wheat Whipping Cream Biscuits (adapted from here)
2 1/2 cups whole wheat (hard white) flour, freshly ground
2 tsp. baking powder
1/2 tsp. baking soda
1/2 tsp. salt
1 Tbsp. sucanat
1 1/2 cups heavy whipping cream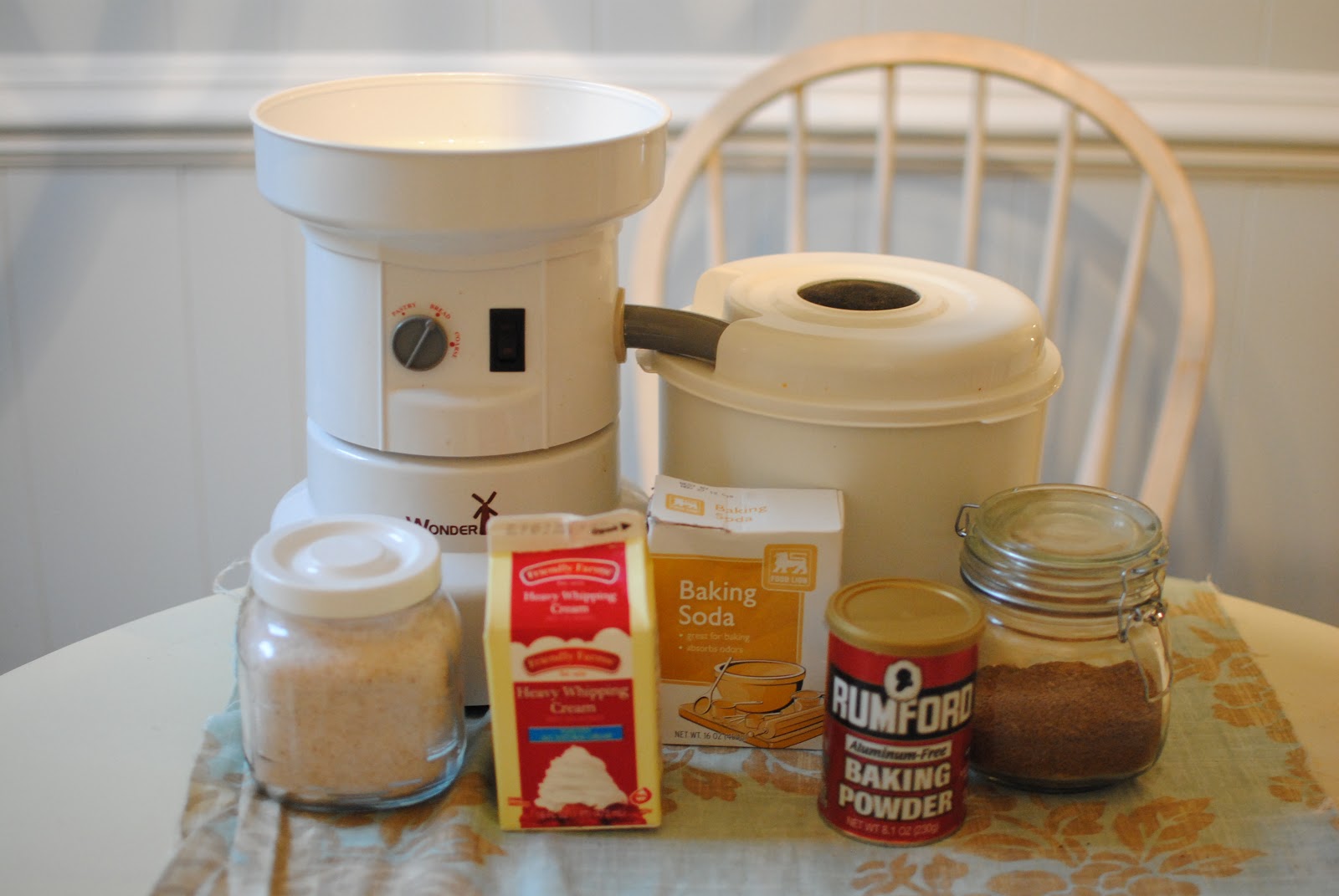 Preheat oven to 500 degrees.
Grind wheat in the WonderMill.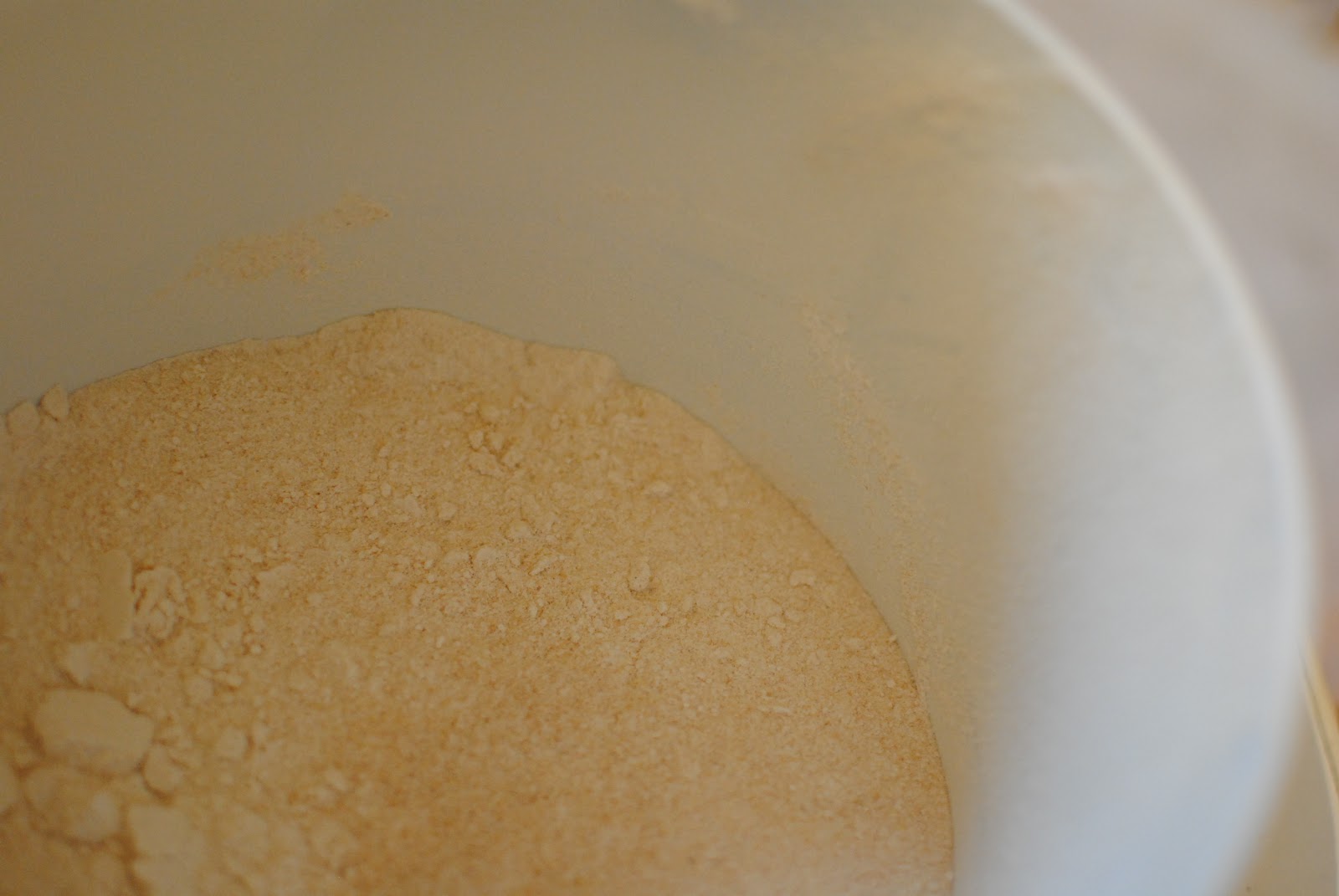 Combine all dry ingredients in a mixing bowl and stir until combined.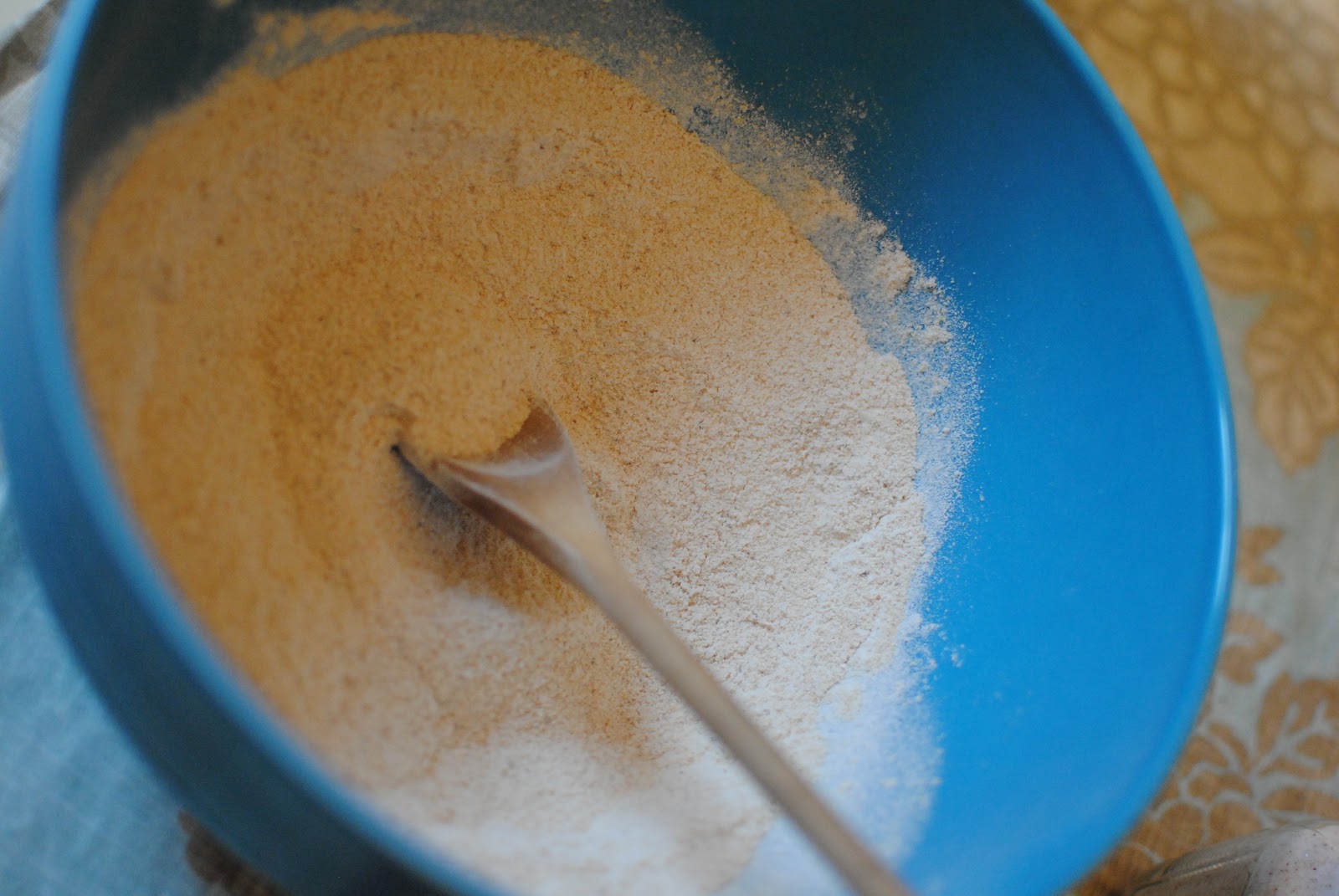 Pour in whipping cream all at once and stir just until it comes together.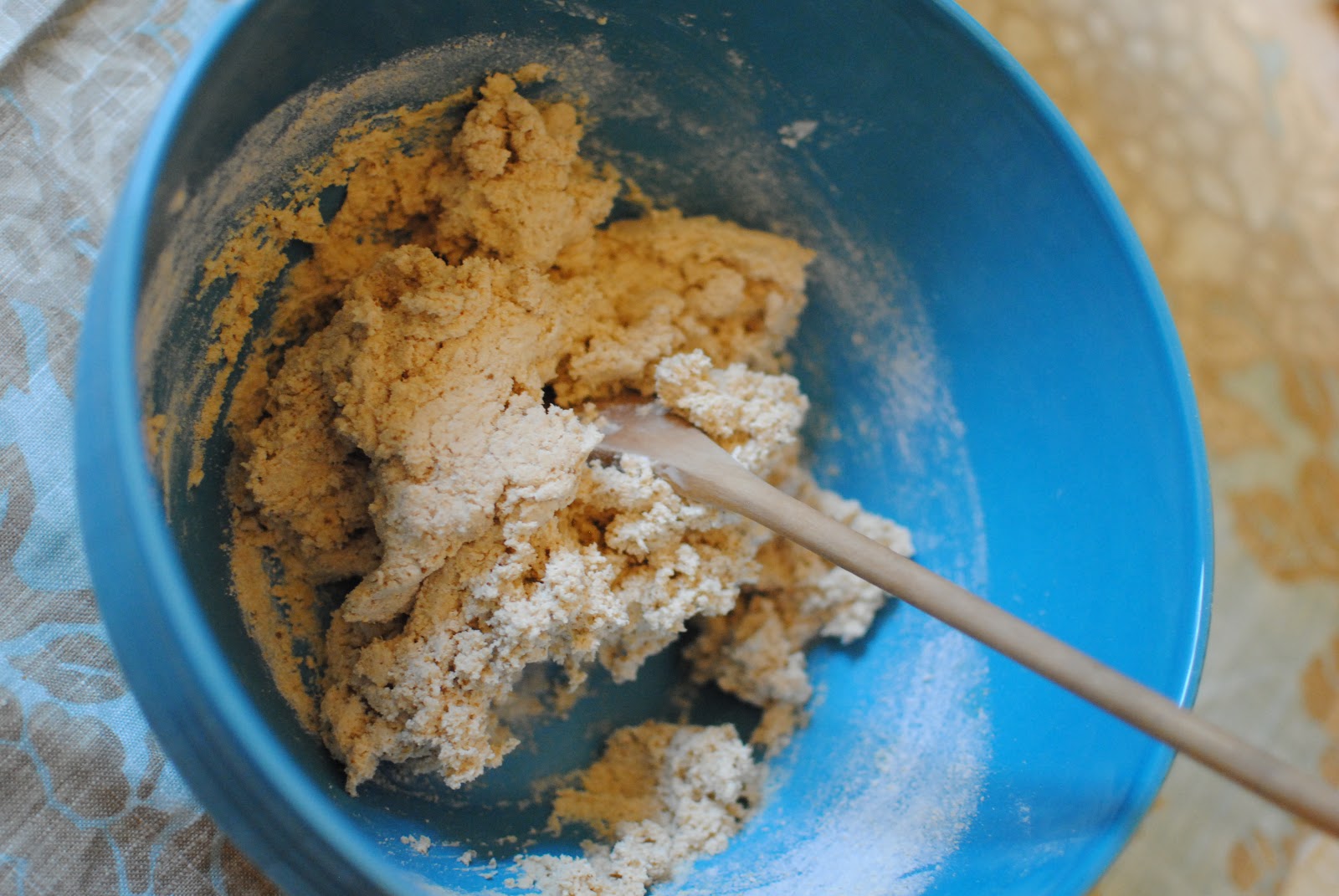 Sprinkle flour on the counter and knead the dough a couple of times, but be careful not to overwork it.  Roll it out to 1/2 inch thickness and cut out biscuits using a glass or a biscuit cutter.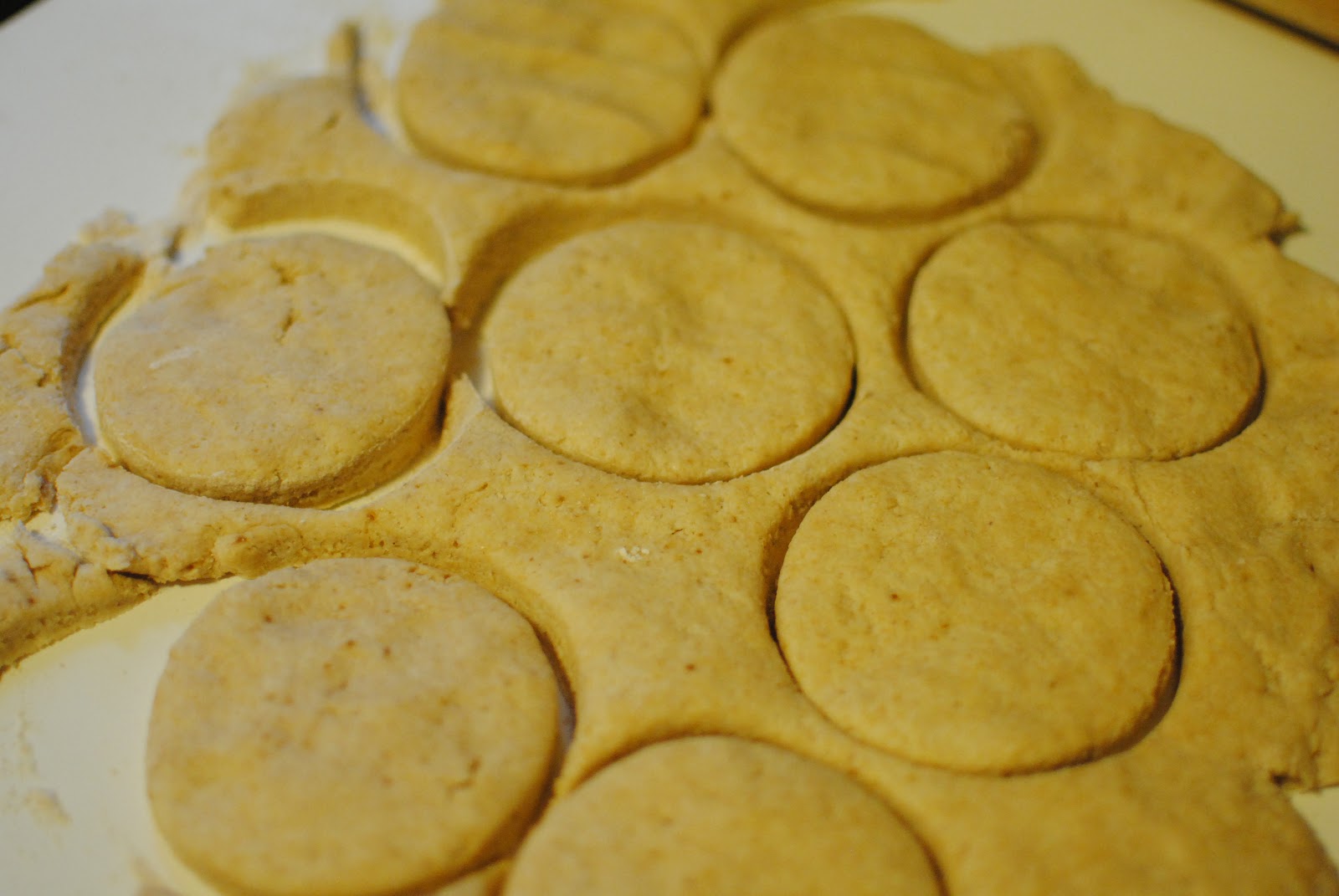 Place on baking sheet and bake for 9 minutes.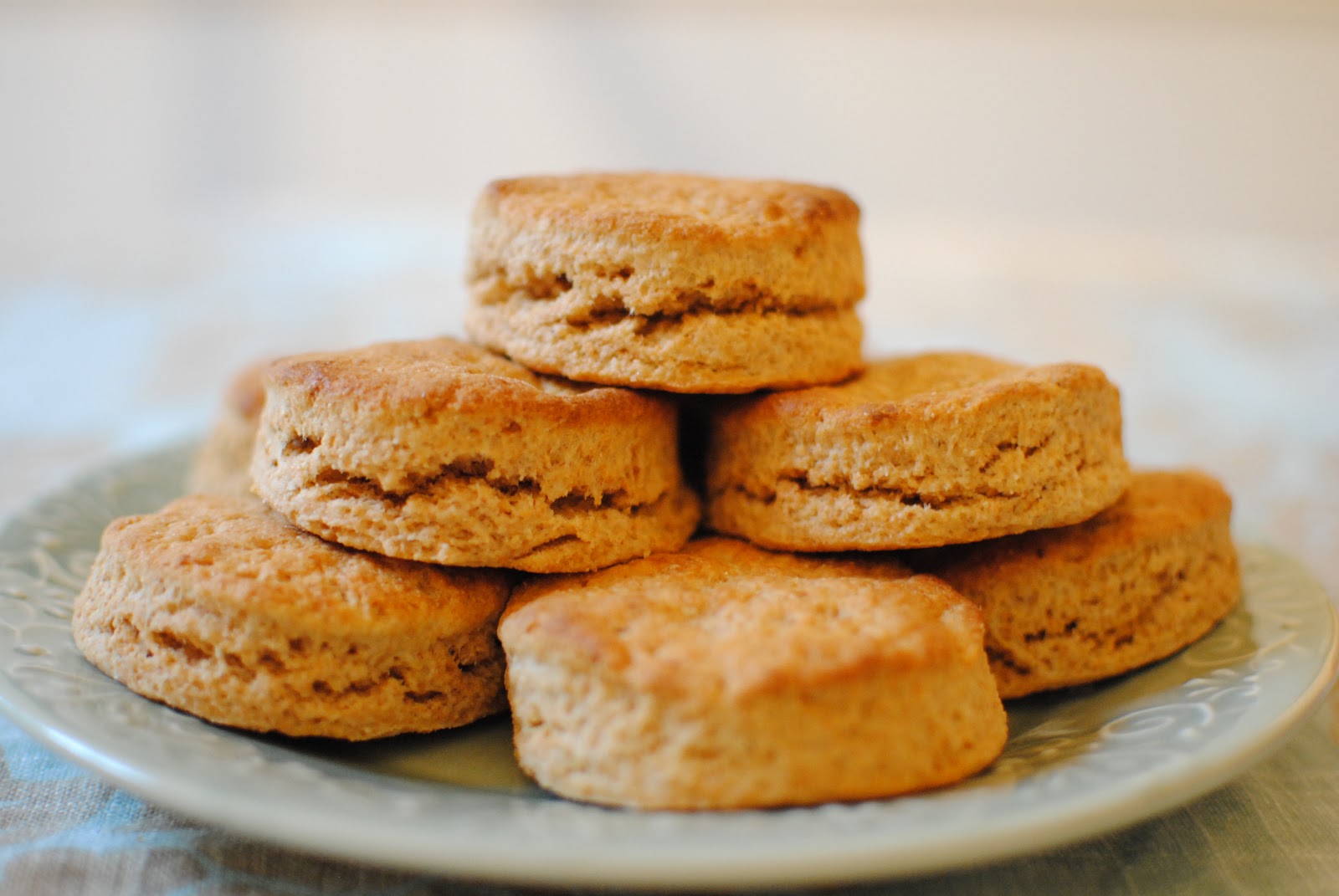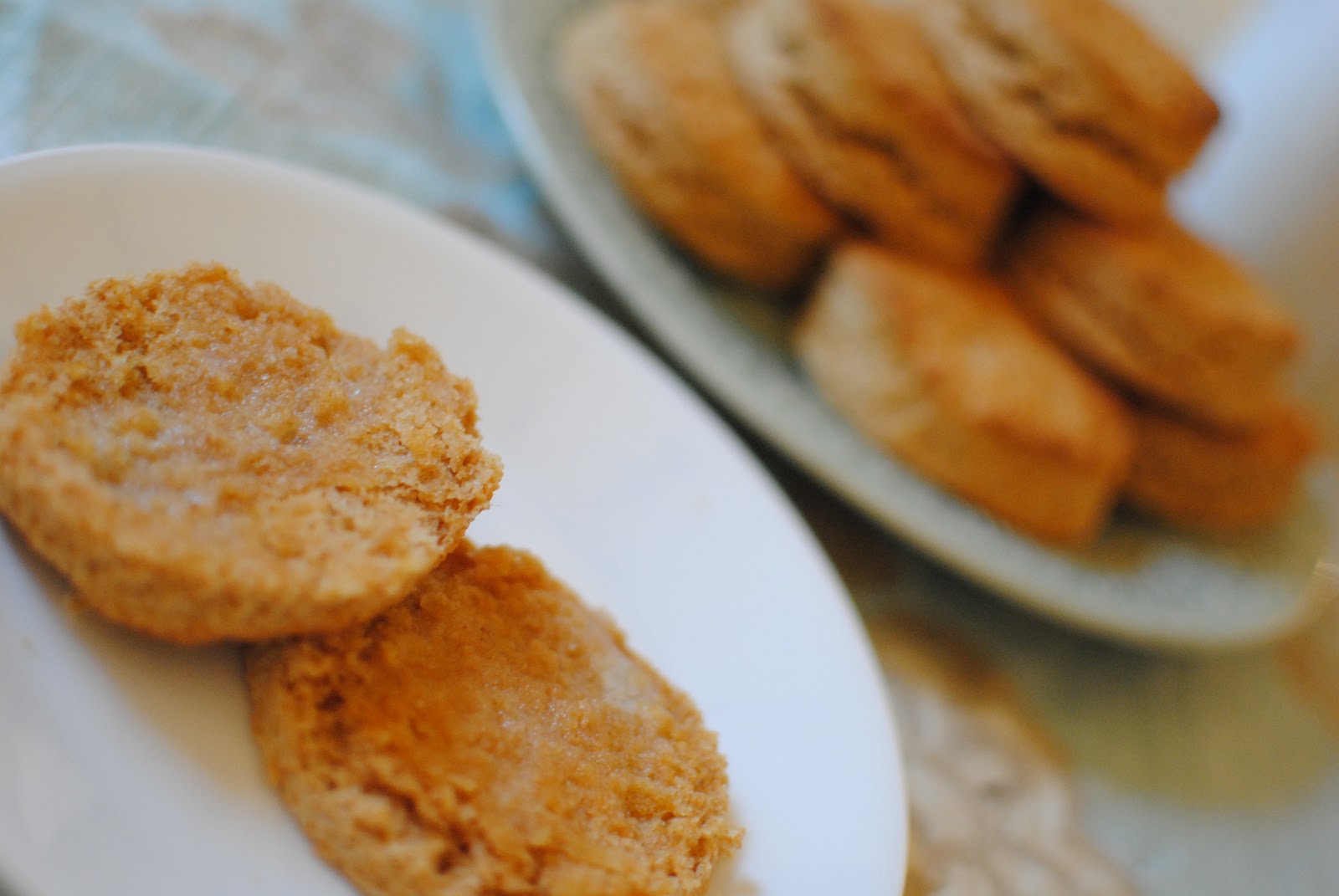 Serve with butter!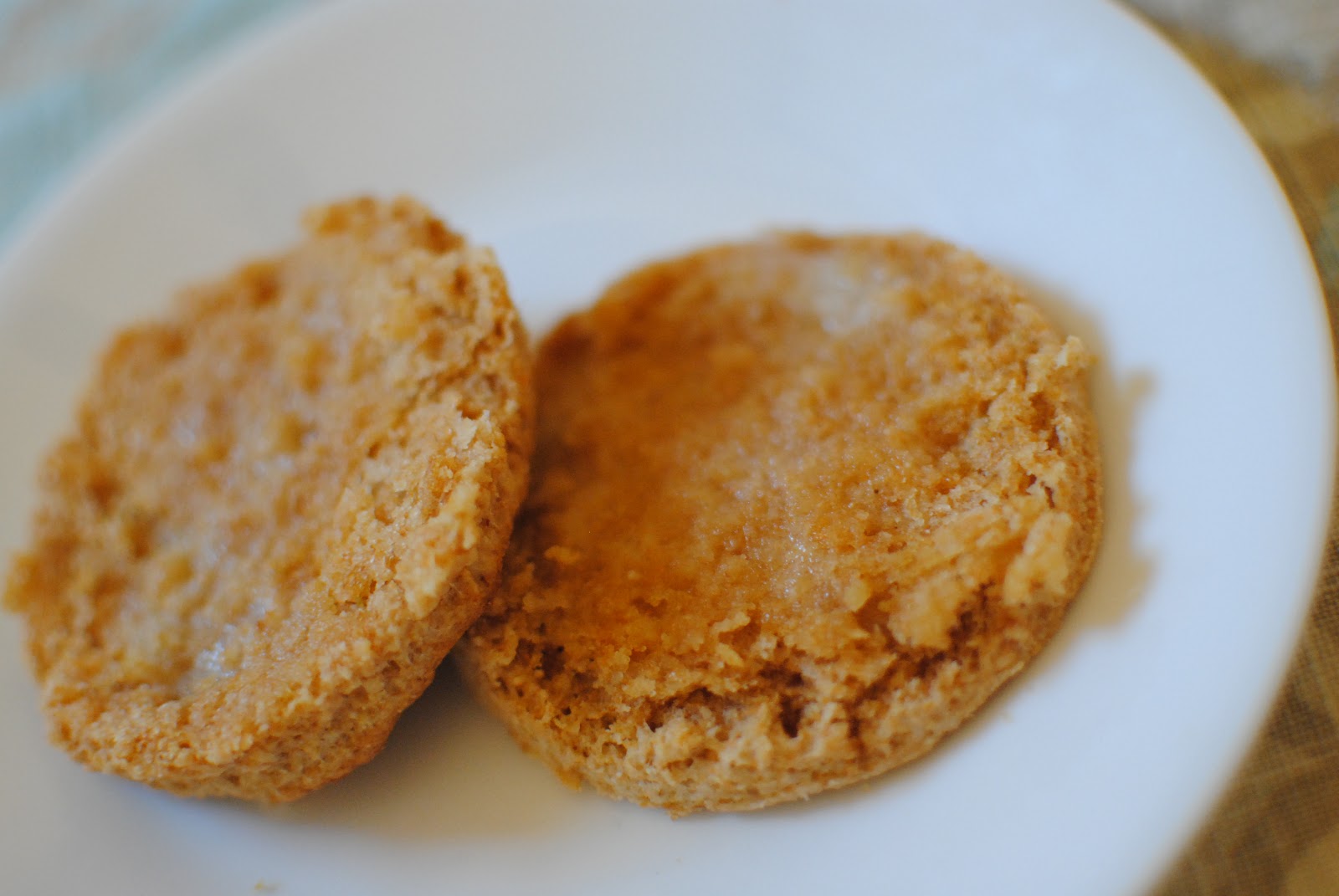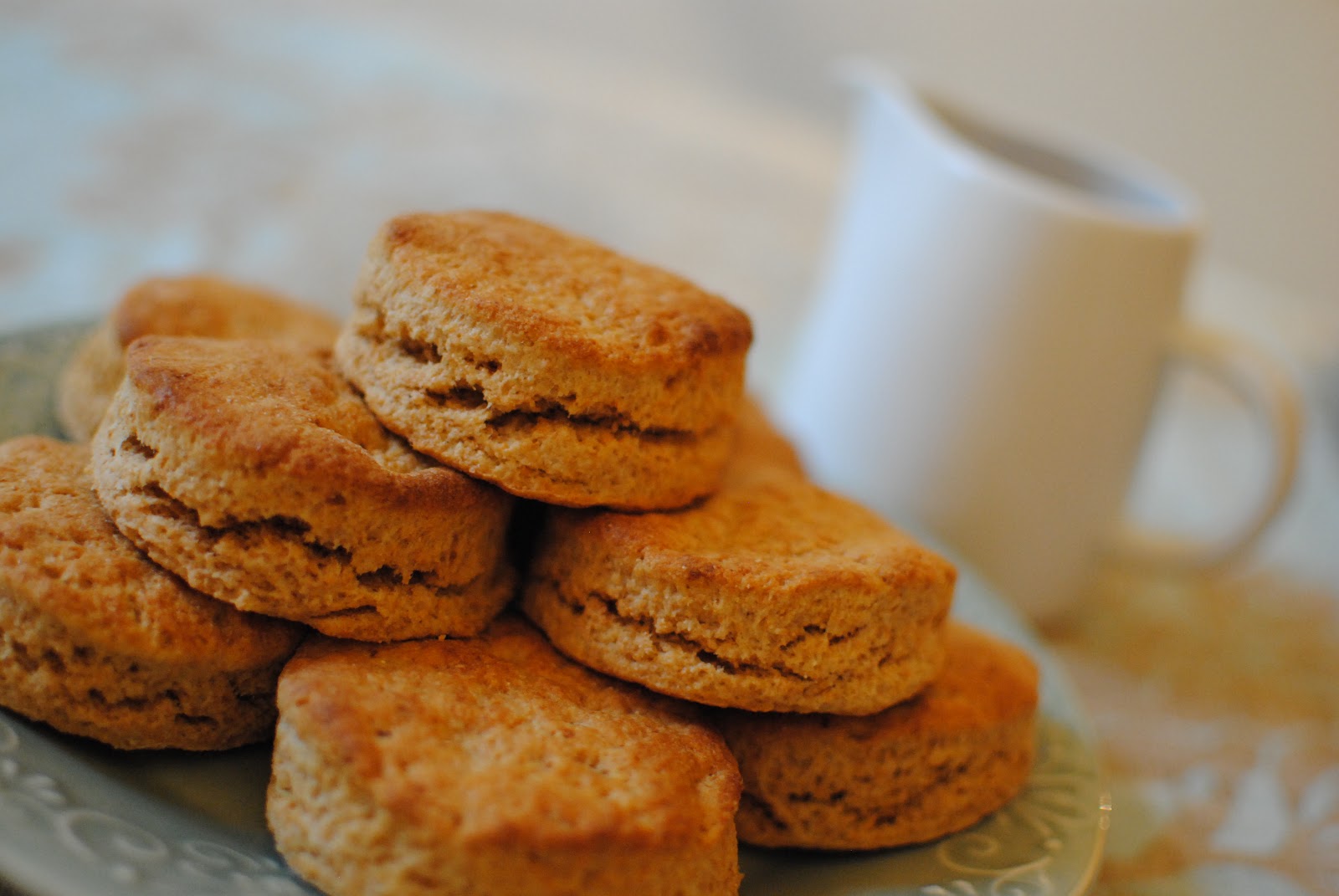 Enjoy!