I love scones of any kind, but I have usually made the sweet variety.  Venturing into savory scones, I decided to make some that incorporated a few of my favorite flavors: rosemary and cheese!
I served these scones warm from the oven with roasted chicken, gravy, and vegetables.  They were a perfect addition to the meal, though they threatened to steal the show!  The next day, I made chicken salad and served it on these scones, which was a fantastic combination.
The rosemary flavor comes through in a beautiful way, and these scones will complement so many different dishes.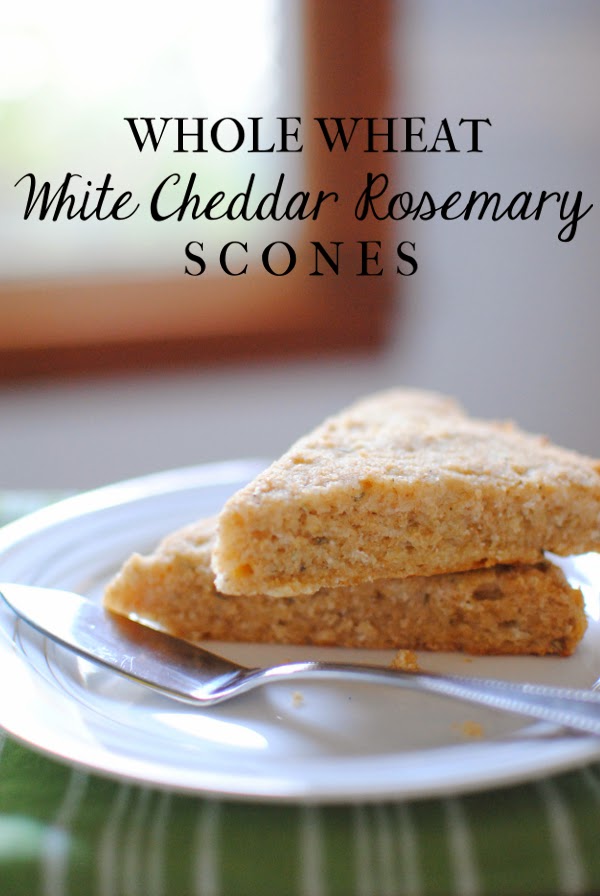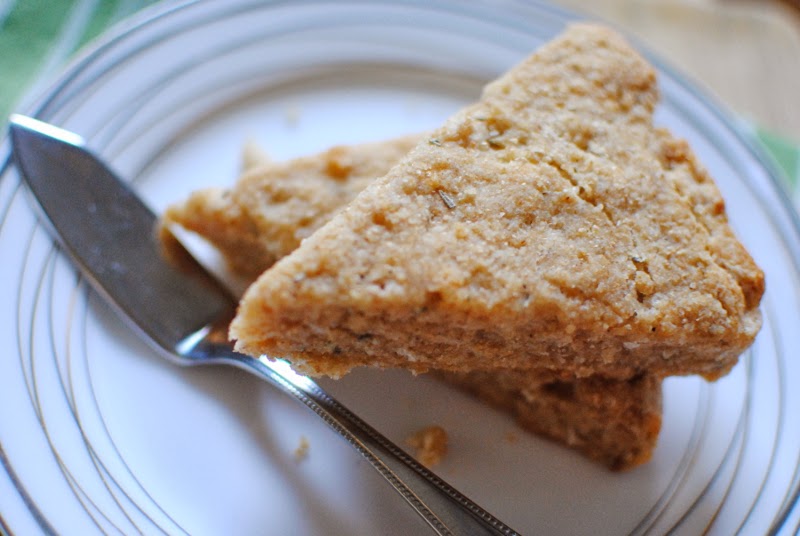 Whole Wheat White Cheddar Rosemary Scones
adapted from here
2 cups whole wheat flour, freshly ground
1/2 tsp. sea salt
1/4 tsp. black pepper
2 tsp. dried rosemary
1 Tbsp. baking powder
6 Tbsp. cold butter, cut into pieces
1/2 cup freshly grated white cheddar cheese
1/2 cup milk + 2 Tbsp. milk or cream (I used whole milk)
Grind wheat in the WonderMill.
Preheat your oven to 425 degrees.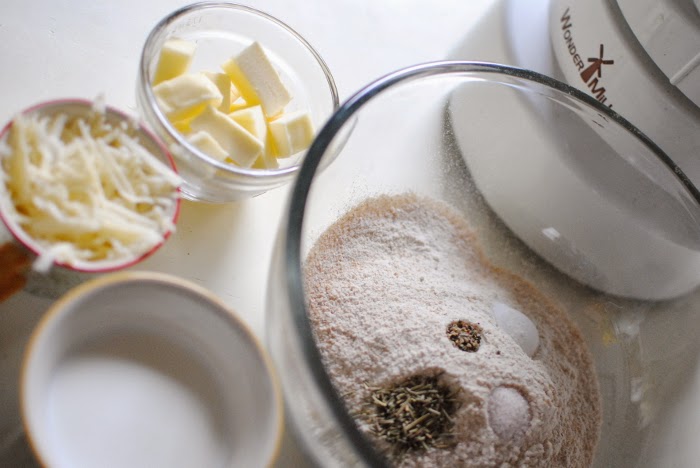 In a large mixing bowl, combine flour, salt, pepper, rosemary, and baking powder.
Cut in butter and cheese using a pastry cutter, until pieces of butter are well combined.
Pour in milk and stir just until mixture comes together.
On a baking sheet lined with a silicone mat or parchment paper, pat dough into a circle that is 8 inches across.  Using a sharp knife, cut into 8 equal pieces.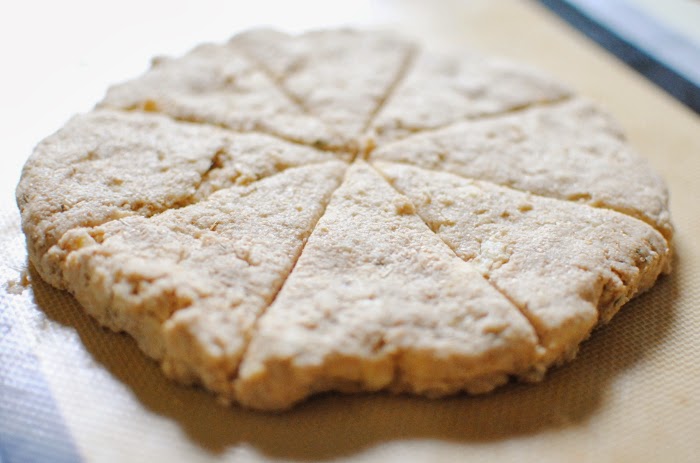 Bake for 18 minutes until golden brown.  Cool slightly, then serve with butter!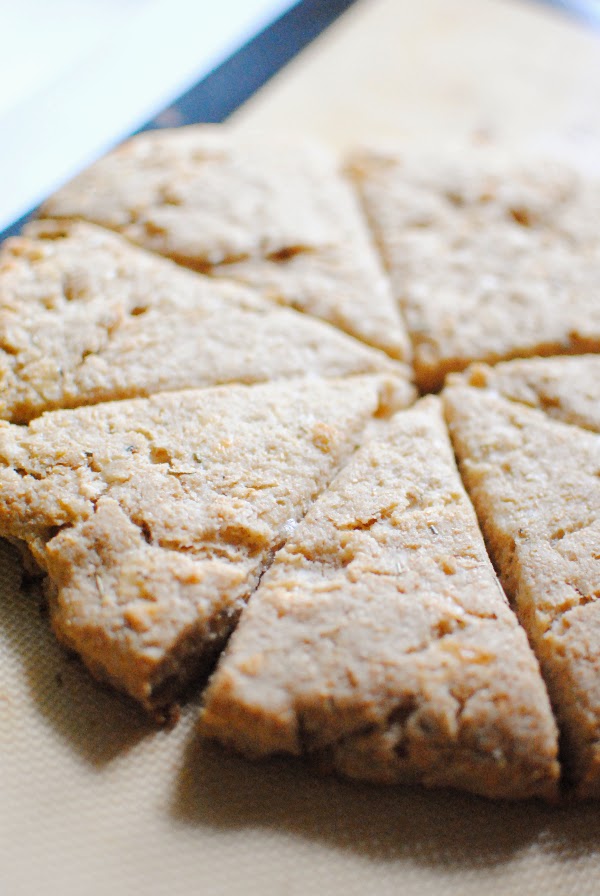 Enjoy!