The New Year often brings healthier resolutions.  Low-fat ones or Whole Grain ones – this Triple Chocolate treat has you covered.  It's important to allow yourself some treats to avoid feeling deprived.  This recipe helps to lighten the caloric load while also lighten your mood because – well – you get CHOCOLATE! 🙂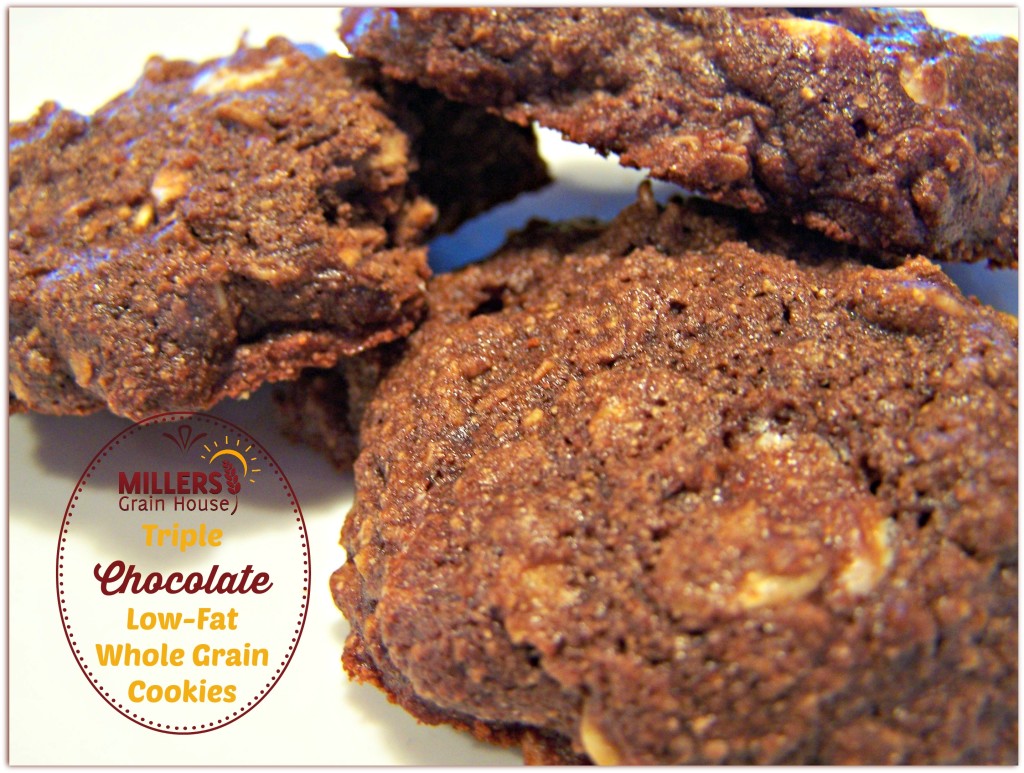 Triple-Chocolate, Low -Fat, Whole Grain Cookies
Makes about 1 1/2 dozen (18) 3 inch sized cookies
Ingredients:
1/2 Cup Packed Brown Sugar

1/4 Cup Coconut Oil*

1/2 Cup Apple Sauce

8 Drops Stevia Liquid (or 4 tsp dry powder)

1/2 tsp Vanilla Extract

1 Medium Egg (or 1/4 Cup Egg White)

1/4 Cup Powder Cocoa

1/2 Cup

Soft White Wheat Flour

Freshly Milled (in your Wondermill of course) 

1/4 tsp Baking Soda

1/4 tsp Salt

1.5 Cups of Toasted Old Fashioned Rolled Oats

1/4 Cup Semi-sweet Chocolate Chips

1/4 Cup White Chocolate Chips
*If you choose to use butter in stead of coconut oil use unsalted or decrease salt to 1/8 tsp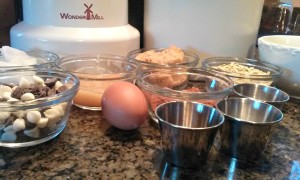 First gather all the players on the team to make sure you have enough ingredients.

Toasting Old Fashioned Rolled Oats doesn't take long and is super easy.  Just spread out an even layer on a dry cookie sheet and bake for about 15 minutes on 350 while you're baking something else.  Give them a little toss every 5 minutes to make sure toasting is even. Store in an airtight container to keep crisp.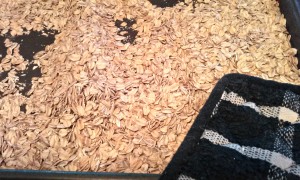 Now in the WonderMix Deluxe with the cookie whips (or a in large mixing bowl using an electric mixer) mix together the sugar, coconut oil, apple sauce, stevia & vanilla until smooth.  Then add the egg and blend until fully incorporated.  This seems like too much liquid, but don't worry.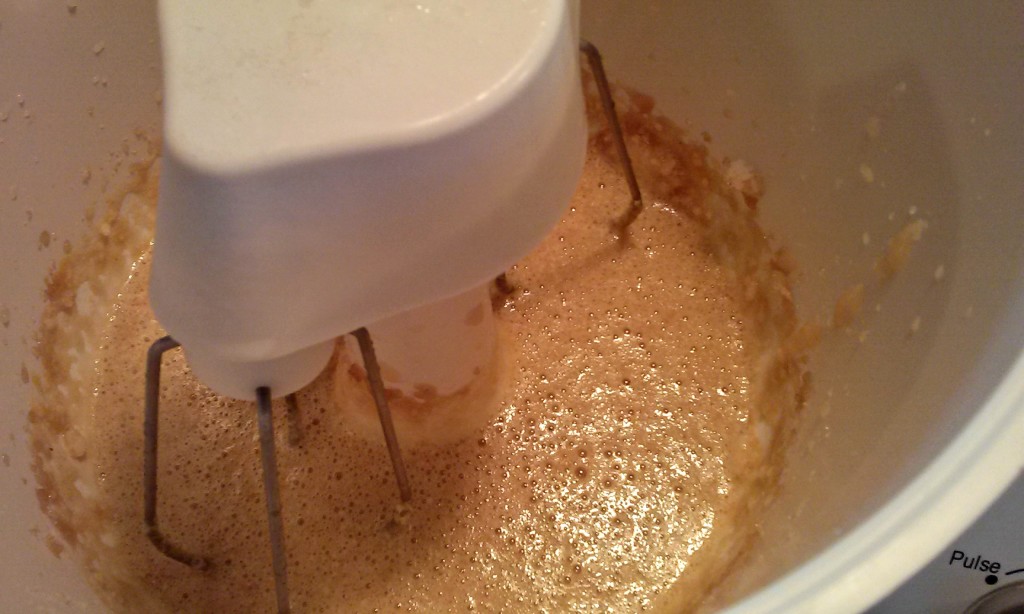 Next add in the powdered cocoa and blend.
Mix the salt, whole wheat flour and baking soda together with a fork and blend this mixture in one 1/2 Cup at a time.  Then add toasted oats.
Finally, add the semi-sweet and white chocolate chips and blend just a few times.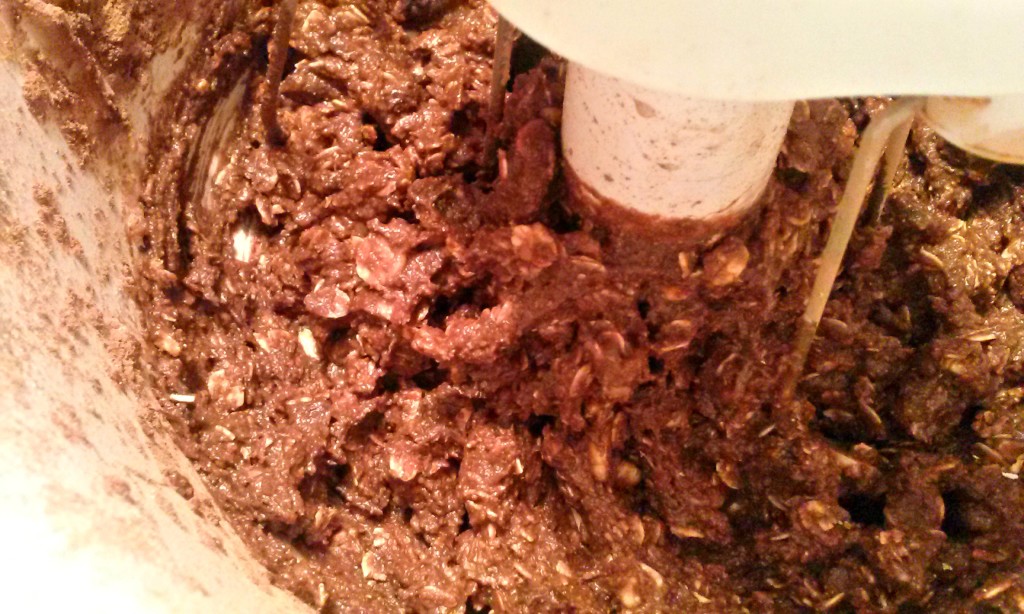 Preheat oven to 350 degrees F.
Prepare a baking sheet with cooking spray or butter and drop cookie dough on in about 2.5 inch size cookies.  No need to flatten, but leave room for them to spread and rise. 
Bake at 350 for 9-11 minutes. 
Remove from cookie sheet immediately to cool on a wire rack.
EnJOY!
For free whole grain recipes emailed to you each month, please consider signing up for my Newsletter Here