When I was compiling recipes for this post on go-to whole grain recipes, I realized I had never blogged my favorite EVER waffle recipe!  Just this one, this one, and this one.  (All good, but not my favorite one!)
You can easily add mix-ins to this recipe, such as nuts, blueberries, lemon zest, chocolate chips, etc.  It's a great starting point for creating waffles your family will love!
I'm starting to shop around for a new waffle iron, since ours only makes two at a time so it takes waaaay to long to make all the waffles for our family (my girls can EAT)!  Do you have a waffle iron (that makes 4 waffles or more) that you particularly love?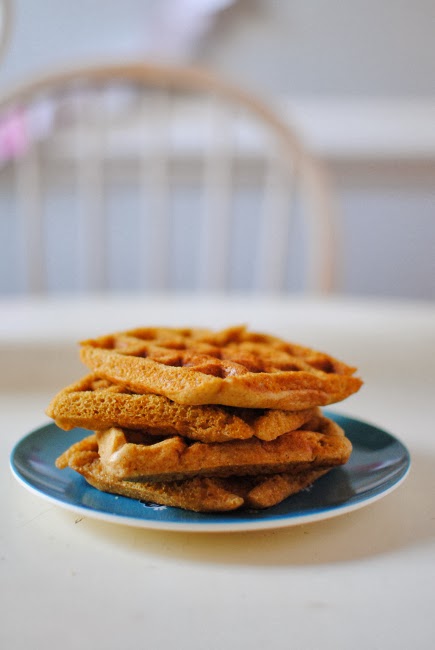 Go-To Whole Wheat Waffles
adapted from here
3 cups whole wheat flour, freshly ground
1/2 cup sucanat
3 tsp. baking powder
1 1/2 tsp. baking soda
3/4 tsp. salt
1 Tbsp. melted butter, plus more for waffle iron
3 eggs
1 1/2 tsp. vanilla
2 1/4 cups buttermilk, see note*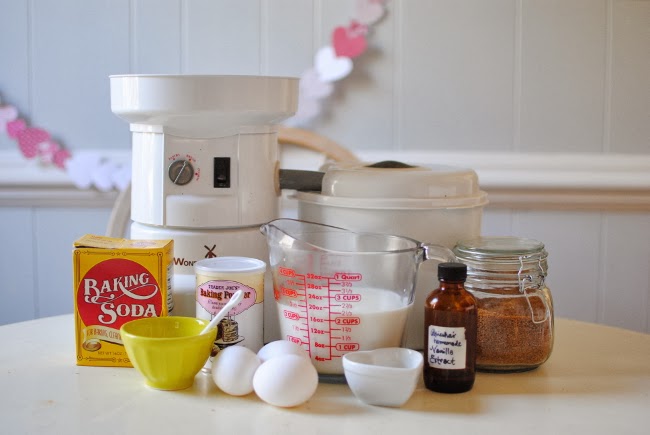 Grind wheat in the WonderMill.
Preheat waffle maker.
In a large mixing bowl, whisk together flour, sucanat, baking powder, baking soda, and salt.
In a smaller bowl, mix together 1 Tbsp. melted butter, eggs, vanilla, and buttermilk.
Add wet ingredients to dry ingredients and stir just until combined.
Grease waffle iron by brushing with melted butter (or you can use cooking spray).
Fill waffle iron with batter and cook according to manufacturer's directions.  I like to underfill my waffle maker so the batter doesn't leak down the edges!
*Note: Add 2 Tbsp. lemon juice to a glass measuring cup, then add enough milk to make 2 1/4 cups.  Allow to sit for 5 minutes, then use in recipe in place of buttermilk.
Makes 18 waffles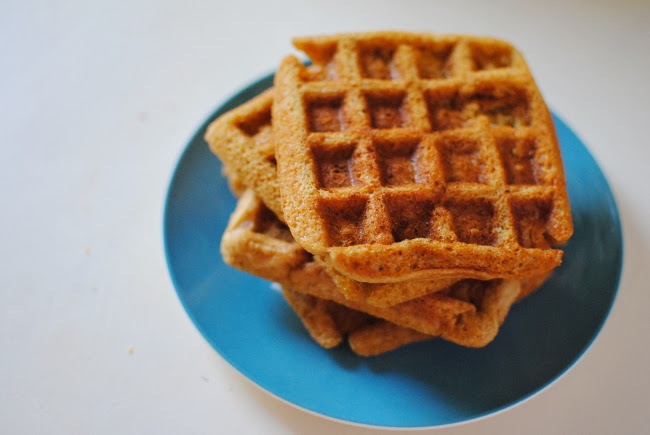 We like to top it with honey (or maple syrup) mixed with melted butter (equal parts) to help it go further!  It tastes amazing!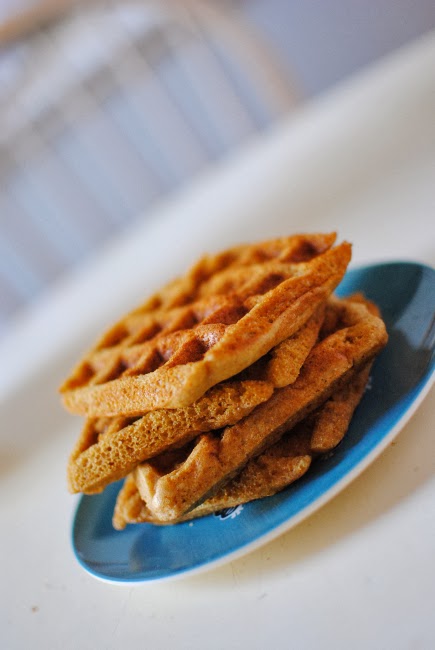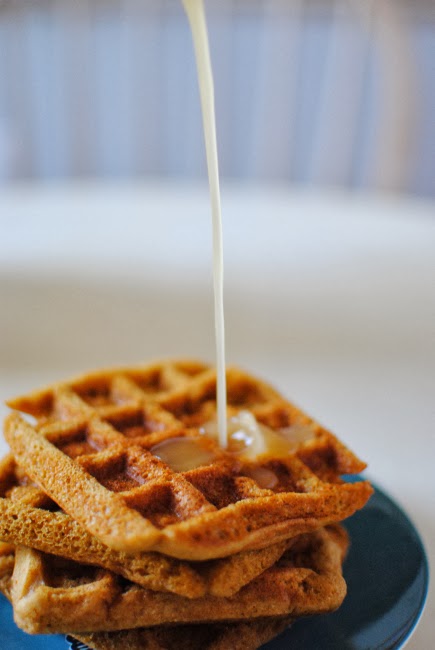 Enjoy!