I'm always looking for new ways to used canned/foil pouches of salmon, since salmon is a super-food and I always seem to have some on hand in the pantry!  This is a quick meal to throw together, and the resulting patties are warm and comforting.
We enjoyed them on their own (so moist and flavorful!), but they would also be delicious served on buns!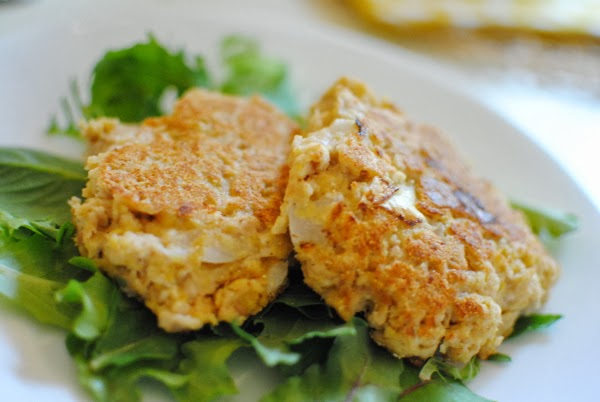 Perfect Salmon Patties
    adapted from here
1/4 cup whole wheat flour, freshly ground
1/4 cup cornmeal, freshly ground
3 (5 oz. each) pouches wild caught salmon
1/4 cup minced onion
1 egg
3 Tbsp. mayonnaise
1/2 tsp. garlic powder
salt & pepper
2 Tbsp. oil for frying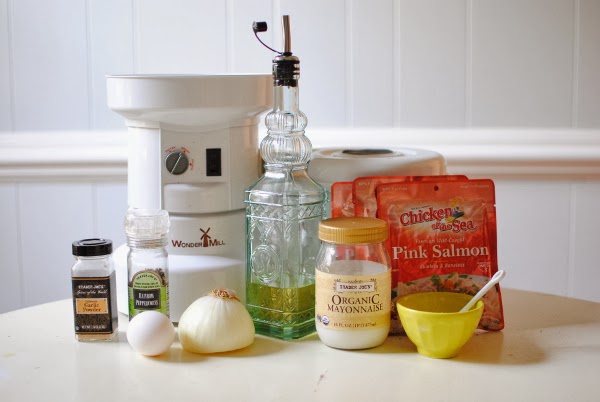 Grind wheat and corn separately in the WonderMill.
In a medium-sized bowl, combine drained salmon, flour, cornmeal, onion, egg, mayonnaise, garlic powder, and a dash (each) of salt and pepper.  Stir well.  Form mixture into patties.
Heat oil in a frying pan (I prefer a eco-friendly non-stick pan).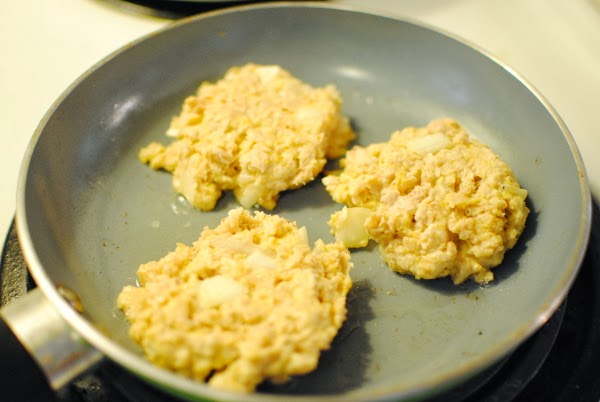 Fry patties until golden brown on one side, then flip and cook the other side.
Serve warm, either alone or on a bun.
Makes 8-9 patties.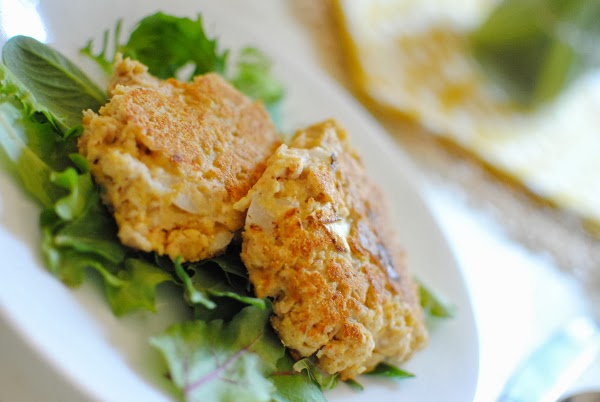 Enjoy!