According to my husband (a self-avowed pumpkin-hater), these biscuits were better than he expected!  So from a pumpkin fanatic (me), a pumpkin-hater (him), and two kids, we recommend these biscuits for a wholesome addition to a fall meal!
You could probably use mashed sweet potato in place of the pumpkin, if you prefer, but I haven't tried it that way.  I put pumpkin in just about everything this time of year!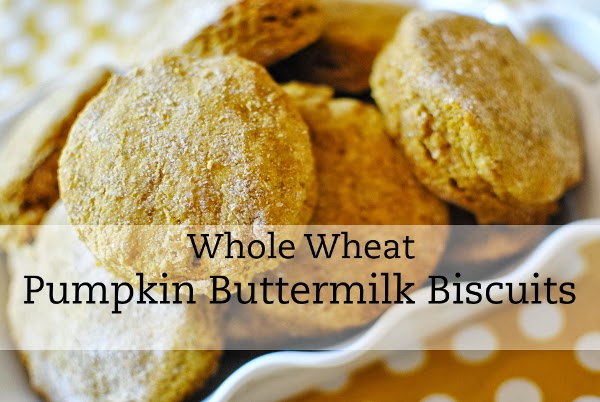 Pumpkin Buttermilk Biscuits
     adapted from here
2 cups whole wheat flour, freshly ground
2 1/2 tsp. baking powder
1/2 tsp. Real Salt
1 tsp. pumpkin pie spice
5 Tbsp. cold butter, cut into small pieces
1/3 cup buttermilk (I use milk soured with lemon juice or vinegar)
1 cup canned pumpkin
3 Tbsp. honey
additional flour as needed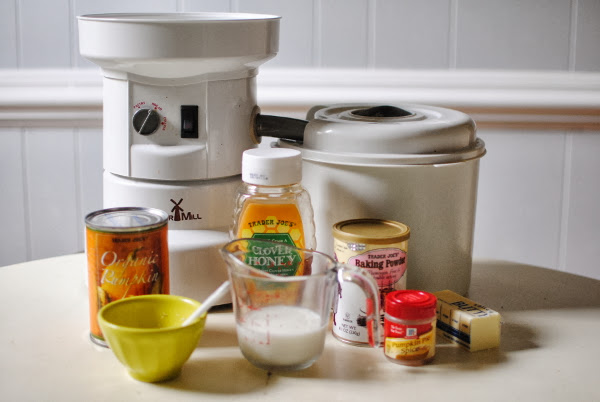 Grind wheat in the WonderMill.
Preheat oven to 400 degrees, and prepare baking sheet by lining it with parchment paper or a silpat mat.
In a large mixing bowl, whisk together flour, baking powder, salt, and pumpkin pie spice.  Using a pastry blender, cut in butter until the pieces are pea-sized.  Chill 10 minutes.
In another bowl, whisk together buttermilk, pumpkin, and honey until blended.  Add liquids to dry ingredients, stirring just until combined.
Turn dough onto a well-floured surface and sprinkle with additional flour.  Knead 4 times, then roll out dough into a rectangle.  Sprinkle with flour, then fold up thirds.  Re-roll dough, adding additional flour to keep it from sticking.
Cut dough into biscuits using a glass or a biscuit cutter.  Place dough rounds on the prepared baking sheet.
Bake for 10-12 minutes, or until golden.  Serve warm with butter, honey, or pumpkin butter!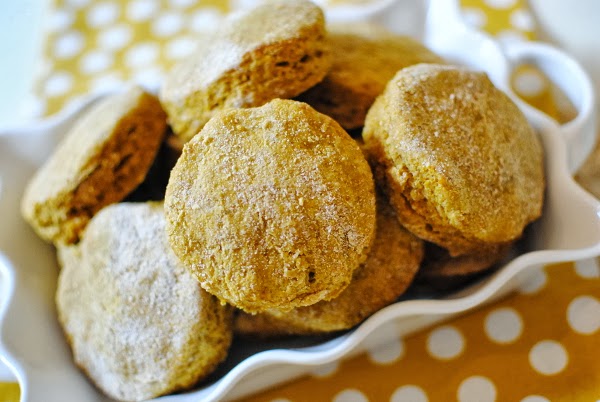 Enjoy!