At our house, "breakfast for dinner" is one of our go-to meals when we're in a hurry or I forgot to plan something.  I often make waffles for lunch too, so don't think that waffles are limited to just breakfast!
I love these savory waffles because they are 100% whole grain (whole wheat & cornmeal), they have a wonderful flavor and texture, and you can top them in a variety of ways!
This recipe comes together in about 10 minutes (maybe less!), plus the cooking time for the waffles.  It's a delicious, fast meal!
These reheat well in a toaster oven, so if you have extras, you can enjoy them for breakfast throughout the week!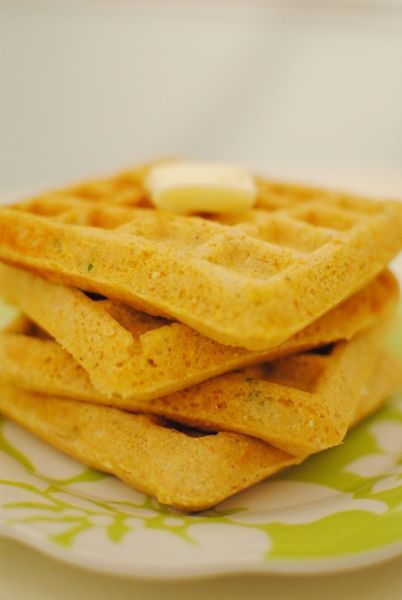 Savory White Cheddar and Chive Cornmeal Waffles
(adapted from here)
1 1/4 cup whole wheat flour, freshly ground
1 1/2 cup cornmeal, freshly ground
2 Tbsp. baking powder
3/4 tsp. baking soda
1/2 tsp. salt
2 eggs
1 3/4 cup buttermilk (I used 1 Tbsp. vinegar plus enough milk to make 1 3/4 cup)
1 Tbsp. maple syrup
2 Tbsp. butter, melted
1 cup grated white cheddar cheese
1 Tbsp. snipped fresh chives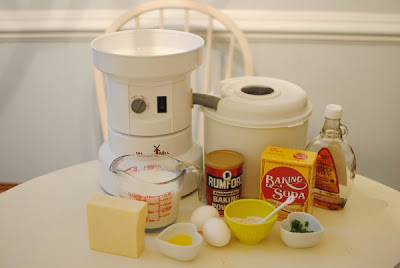 Grind wheat and popcorn in WonderMill.
Plug in and start heating your waffle iron.
In a large mixing bowl, combine flour, cornmeal, baking powder, baking soda, and salt. Whisk to combine.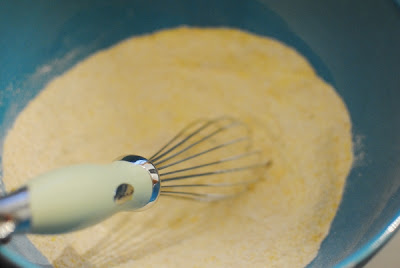 In a smaller bowl, mix together eggs, buttermilk, maple syrup, and butter.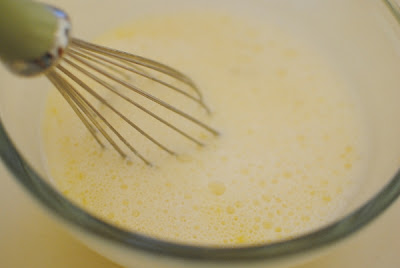 To the dry ingredients, add grated cheese and chives.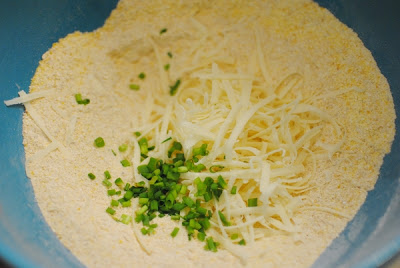 Add wet ingredients and stir just until combined.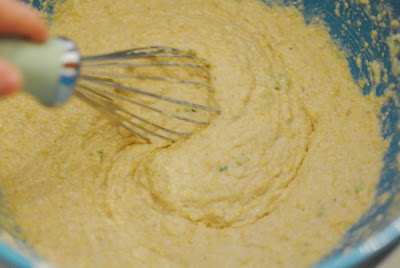 Pour into waffle iron, but don't overfill.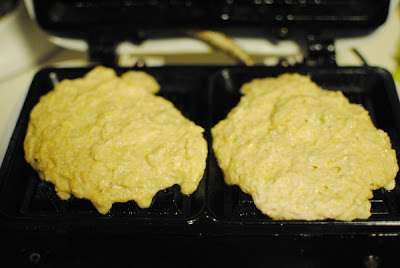 Follow manufacturer's directions for cooking your waffles.  When done, remove waffles using tongs.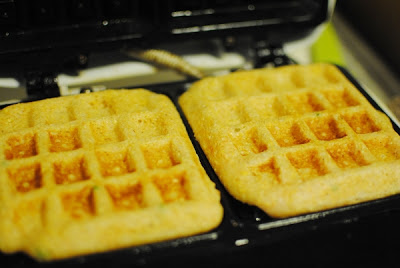 Topping ideas:
-butter
-butter + honey
-crumbled bacon
-additional chives
-a fried egg
-chili & cheese
Enjoy!