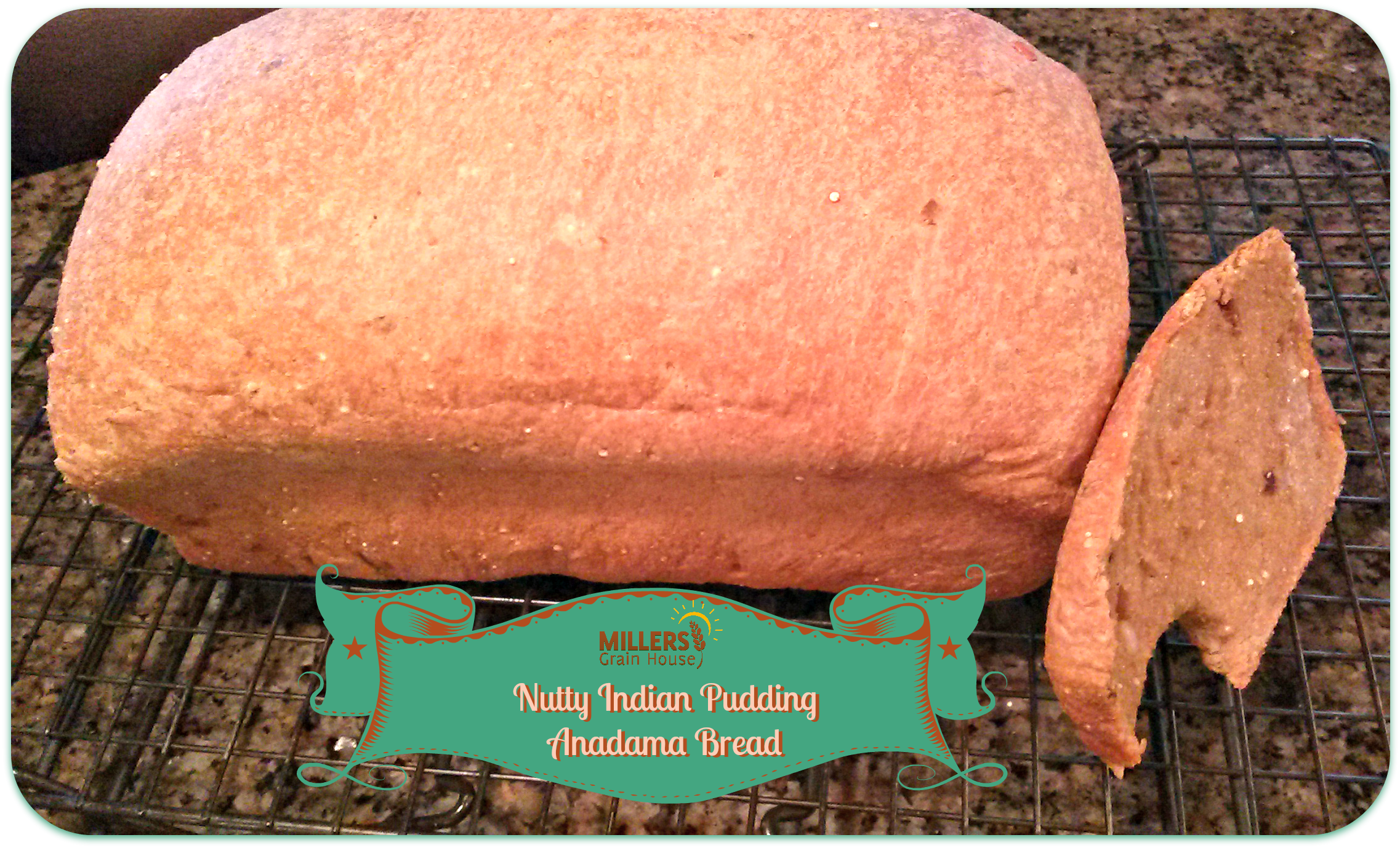 Well to be honest, this recipe was a happy accident.  I wanted something more substantial than Indian Pudding on this fall day, but something with a bit of a deep warmth and staple feeling to it.   So out of my desire to have the flavor of fall, the multiple grains and bake – I just made this up.  Yes, I'm sure the name is a dead giveaway that it's not your average loaf of bread.
There are a lot of players on this team, but the variety of flavor and texture makes this a hearty bread that's sure to be a star of the meal on it's own.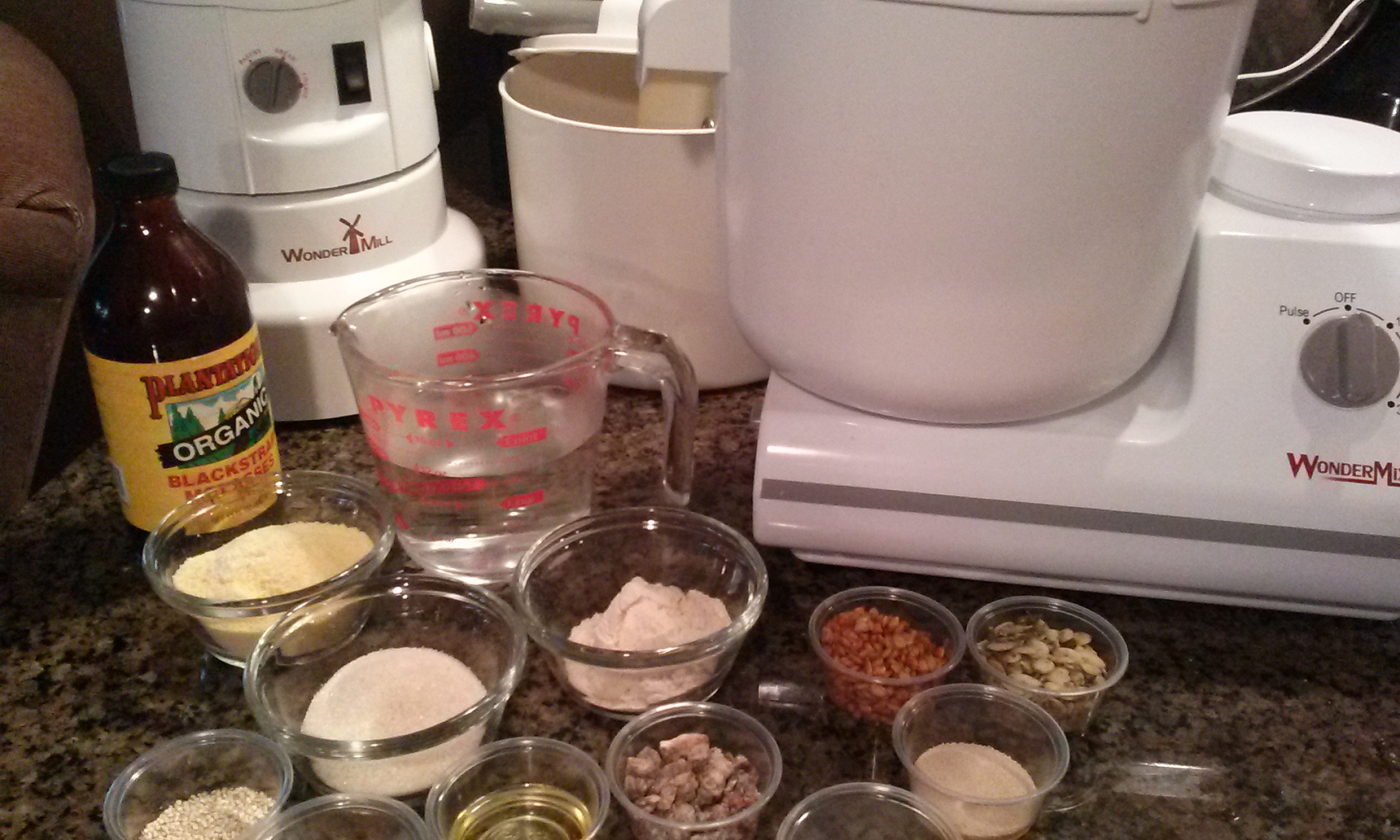 Ingredients:
1 1/4 Cups very hot (130-140 degree) water
1/2 Cup Freshly Milled Corn Meal
1/4 Cup Evaporated Cane Juice Crystals
2 TBS  Quinoa
2 TBS Amaranth Seed
1 TBS Peanut Oil
1/4 Gluten Flour
3 Cups Freshly Milled Hard White Wheat Flour
1/2 tsp Sea Salt
1 1/2 tsp Instant Yeast
2 TBS Toasted Sunflower Seeds
2 TBS Toasted Pumpkin Seeds
2 TBS Chopped Dates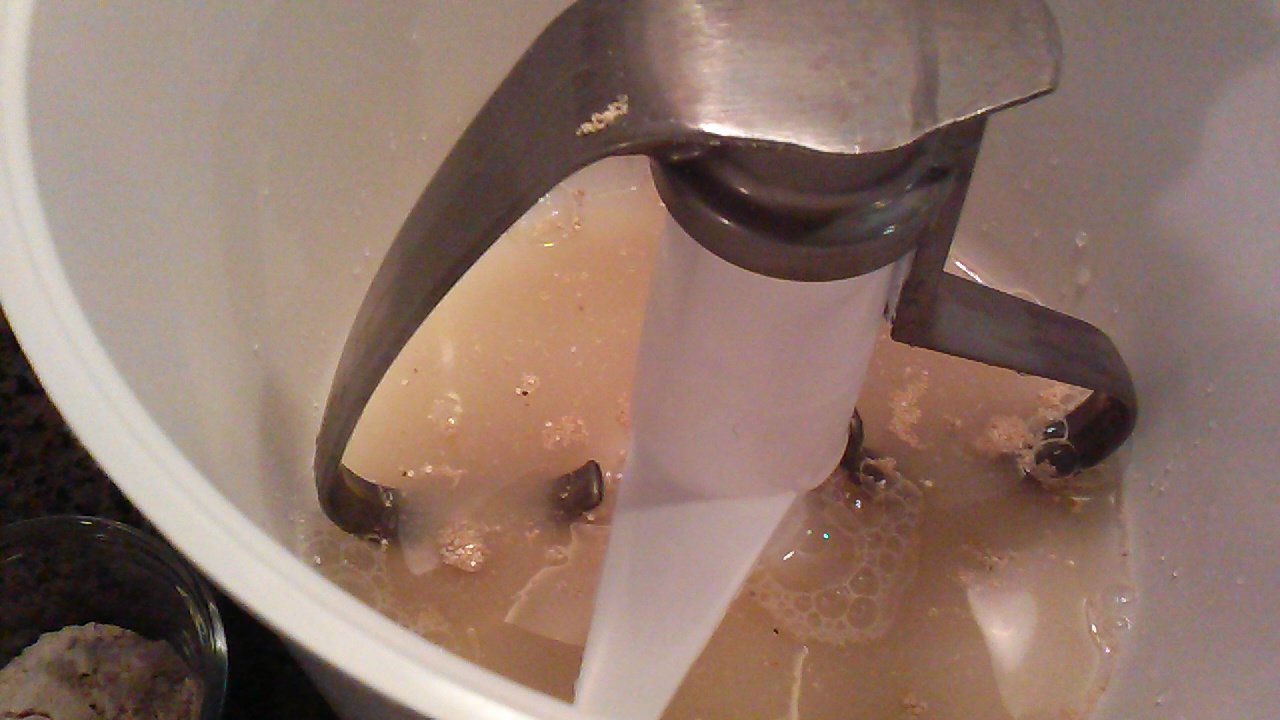 Combine first 7 Ingredients together in the base of your WonderMix or Bread Machine.
Take it for a little bit of a spin but let it all sit there for at least 15 minutes, potentially 30.  Mine sat for about 15 and the whole grains remained a bit crunchy, but I like that.  So it's up to you.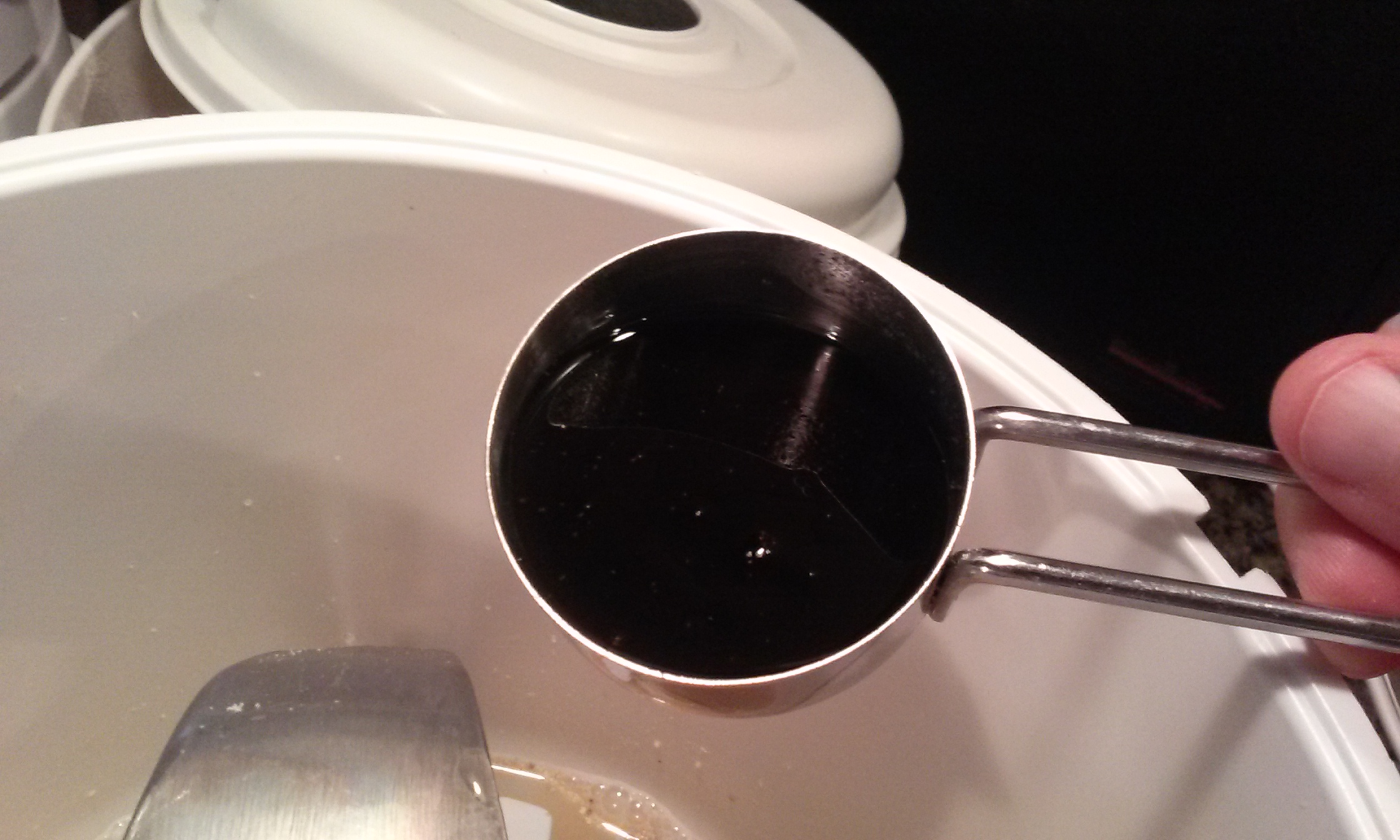 Then add the molasses and spin again.
Now add the yeast and at least one cup of the flour. Spin until smooth and glossy.
Like pictured below: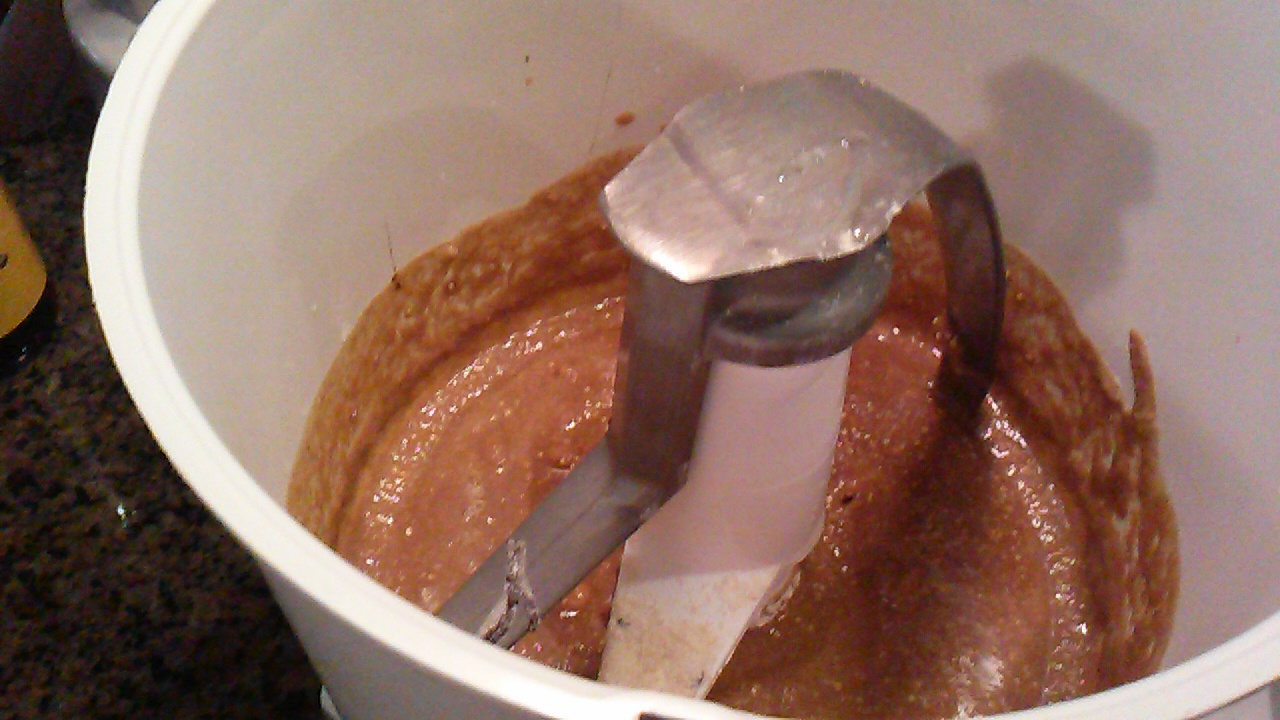 Now add the salt and one Cup of flour at a time until dough ball begins to form.
Cover and let knead for about 8 minutes.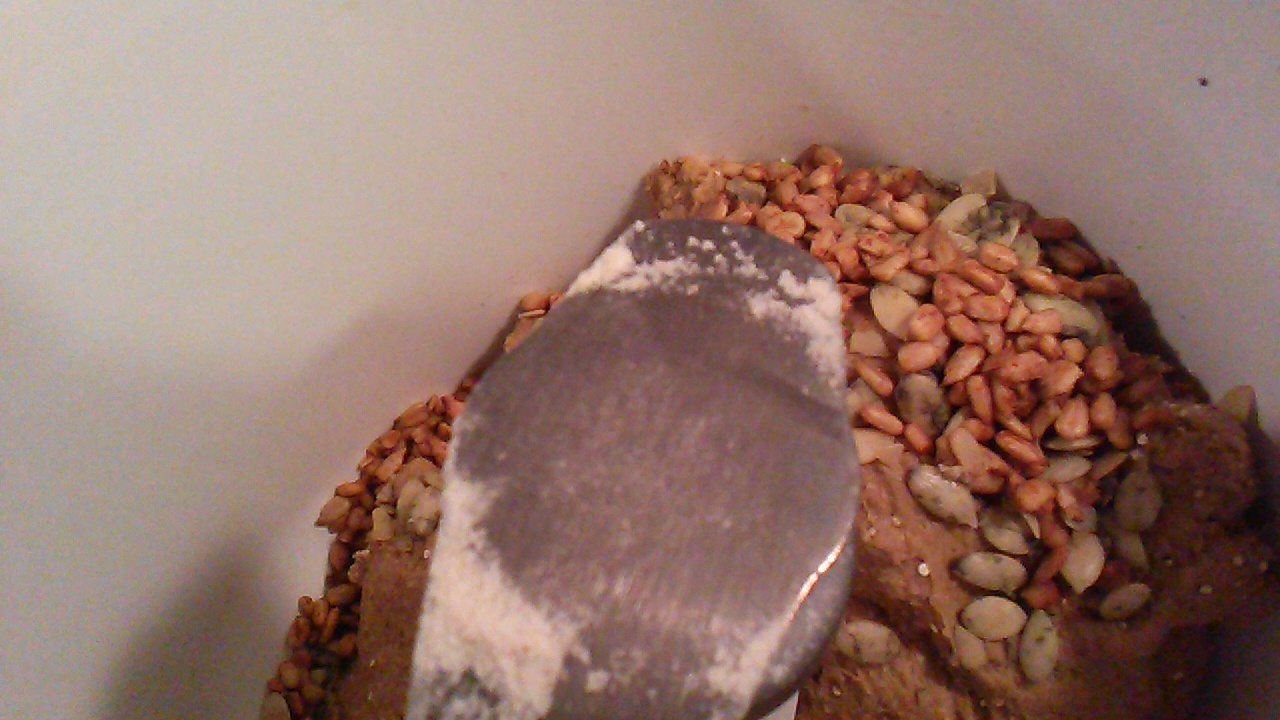 When that part of kneading is done you can add the pumpkin seeds, chopped dates and sunflower seeds.
Knead again for about 2-3 minutes.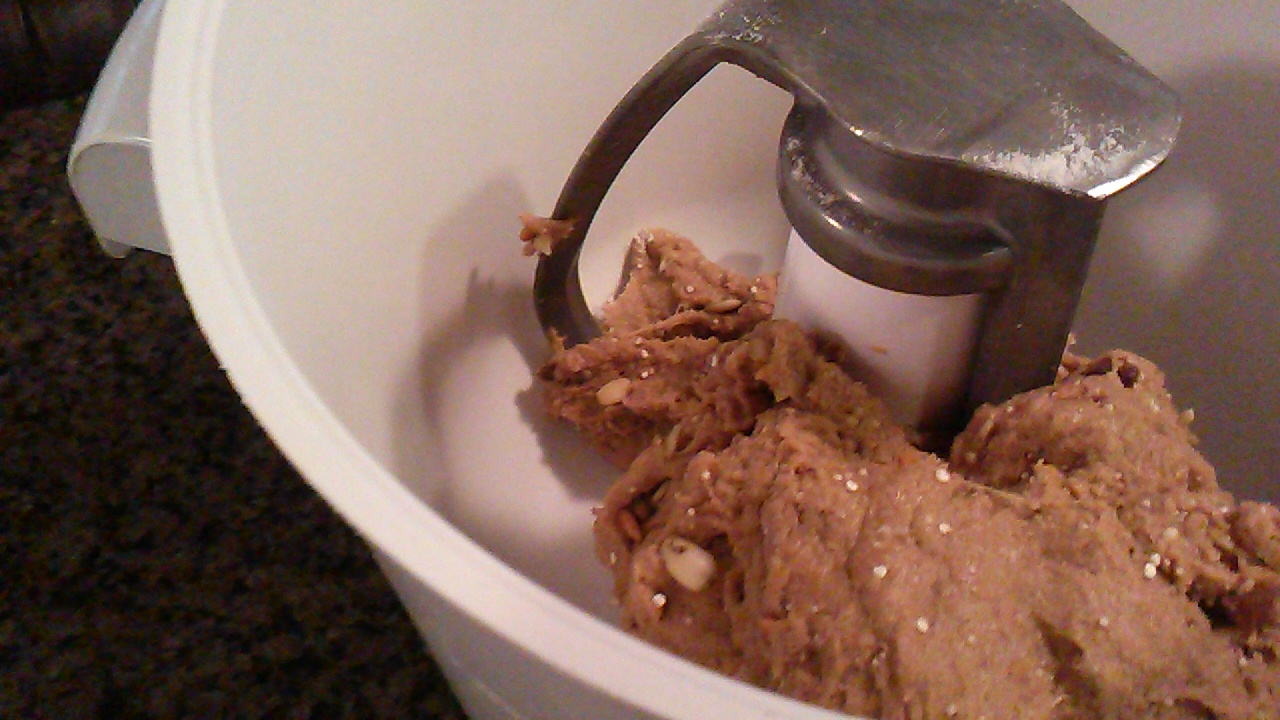 When the final kneading is done remove the dough into an oiled bowl and allow to rise for about 30 minutes in a warm (85-95 degree) place.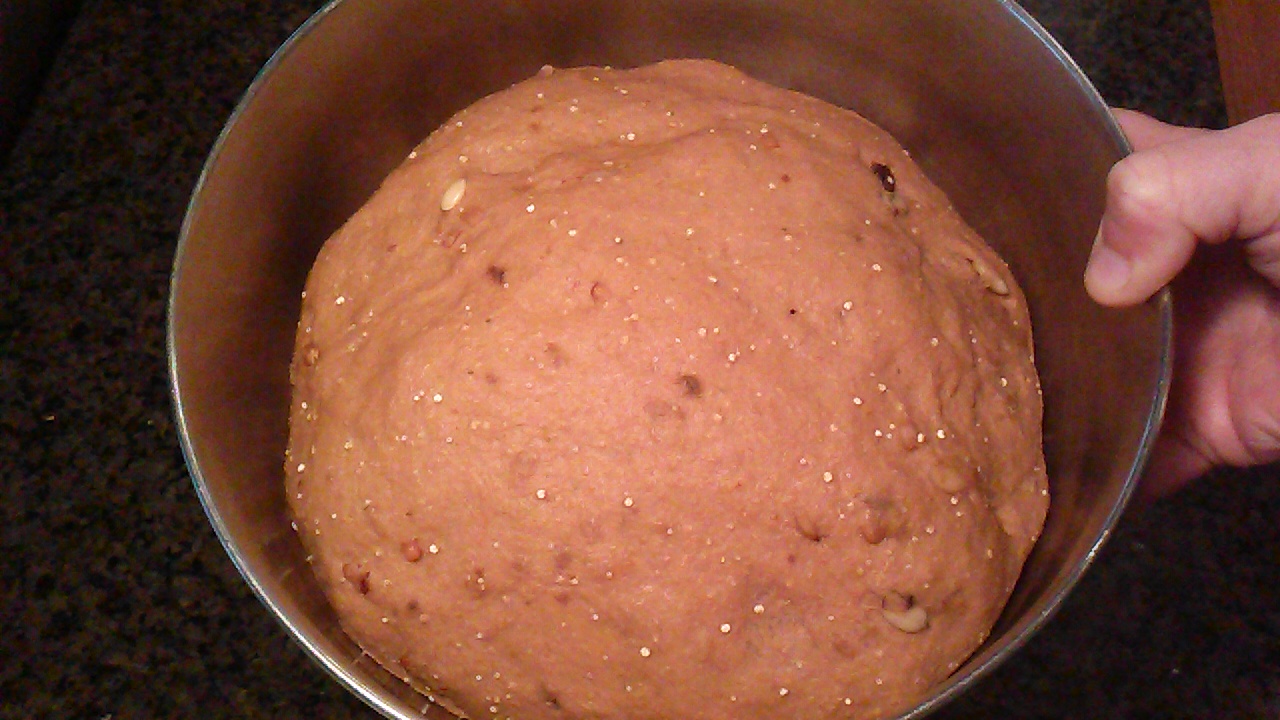 After risen, remove from bowl and flatten out all the air bubbles.
Prepare a bread pan, shape bread into loaf as usual and let shaped bread rise a second time for about 25 minutes.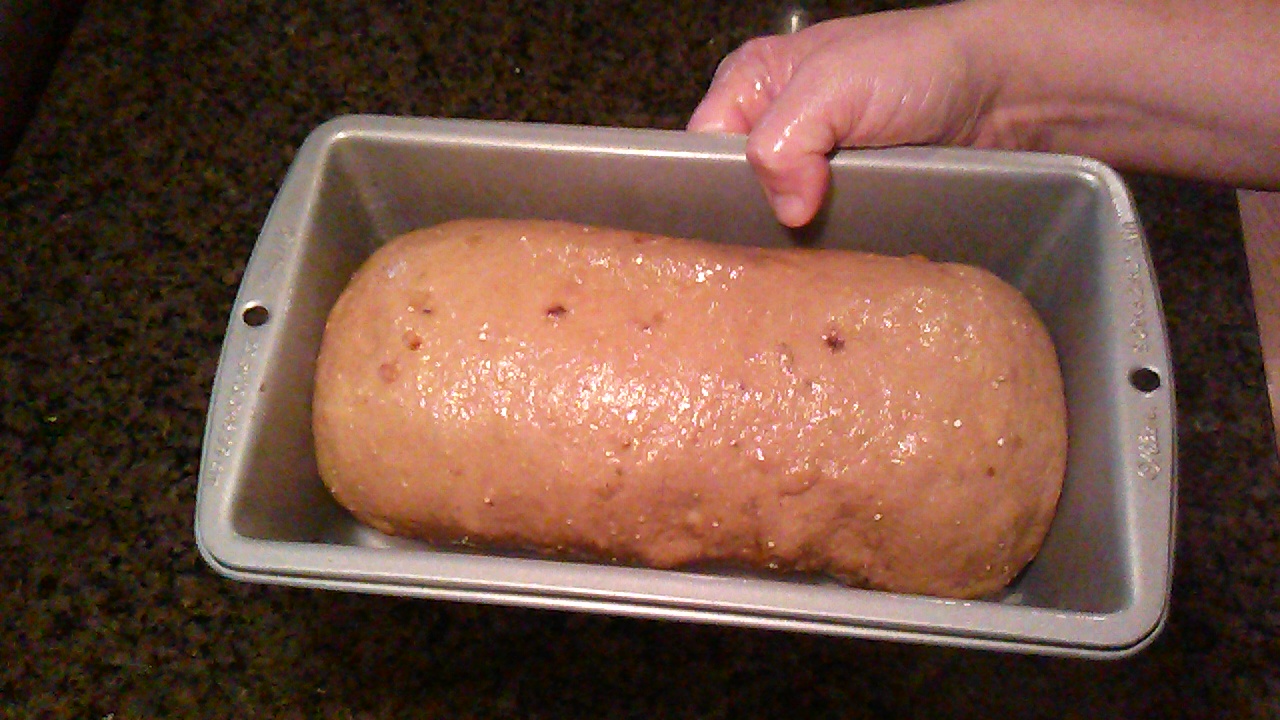 <- Not Yet Risen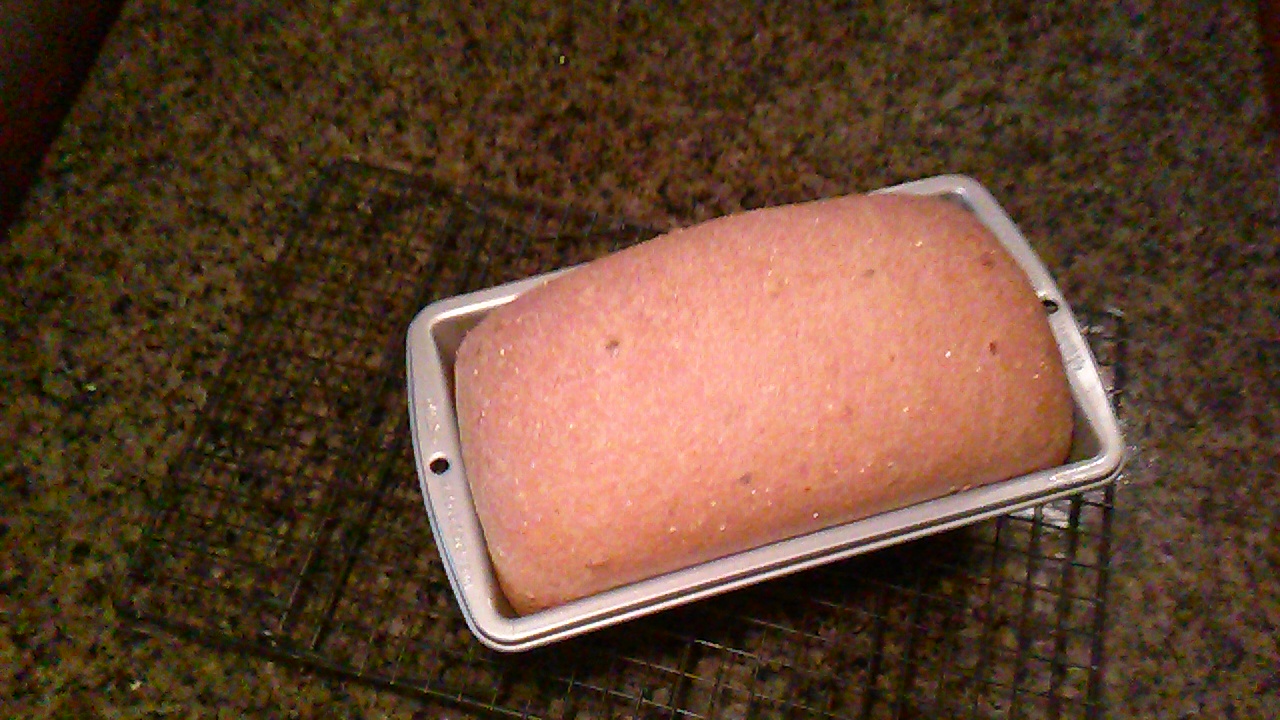 Baked ->
Bake at 350 degrees on a center rack for 23-25 minutes.  Remove from pan and cool on wire rack for at least 15 minutes before slicing.
Oh who am I kidding?
I cut into this in 5 minutes… that's why the pictures have a bite out of that end slice 🙂
EnJOY it warm and buttered…. HHhhmmmmmm!