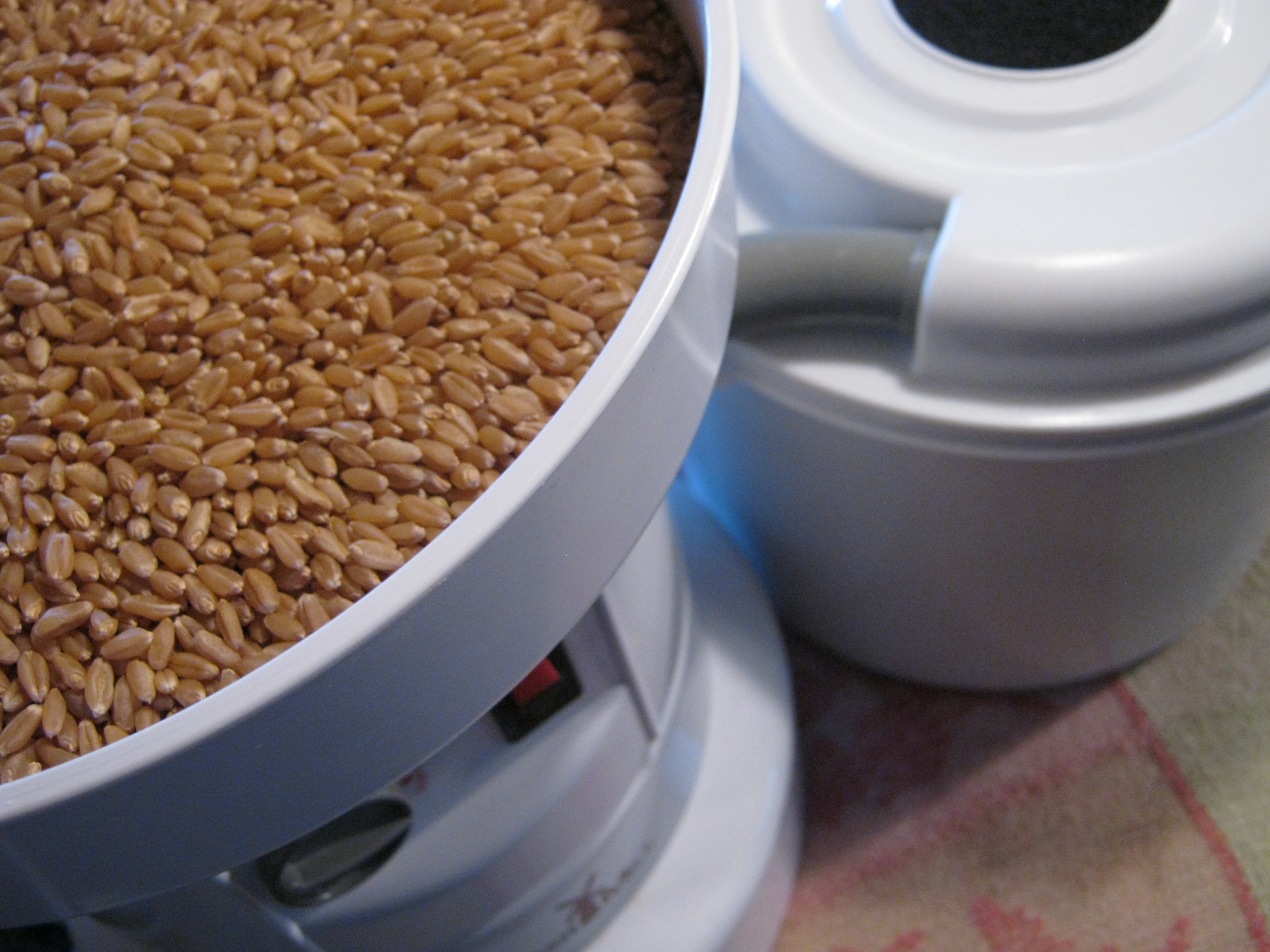 If you can make a pizza crust -you can easily use the crust to make a calzone and put a twist on an Italian meal!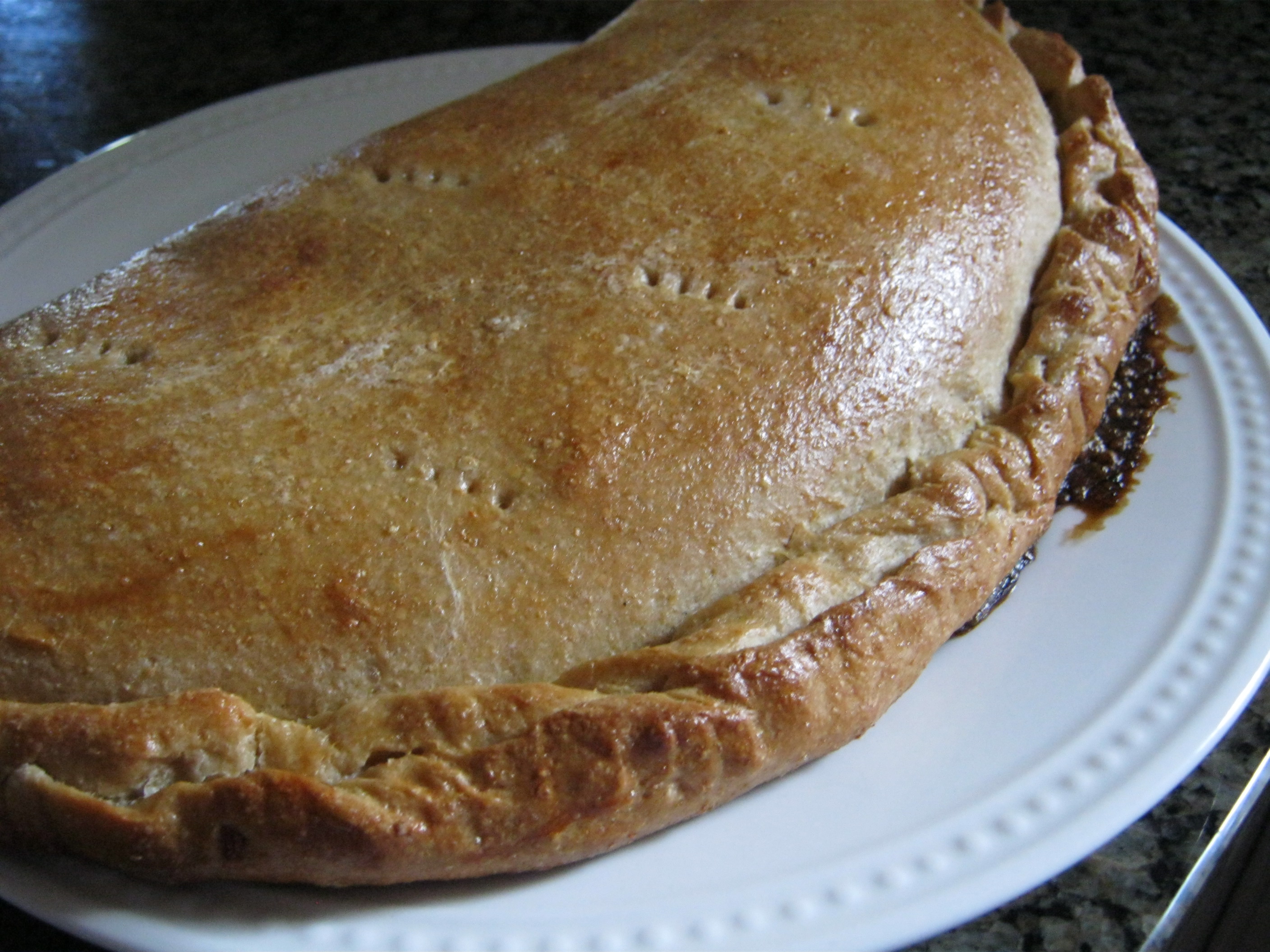 Whole Wheat Pizza Crusts
Makes two 16 inch pizza crusts
Ingredients:
1 ½ Cups Warm Water
2 TBS Olive Oil
4 Cups Freshly Milled Hard Wheat Flour
1 tsp Garlic Salt
½ tsp Onion Salt
1 ½ tsp Instant Active Yeast
Bread Machine Method:
Place all ingredients in the machine in order given. Make a 'well' for the yeast and put in the 'well'. Set to dough or pizza dough setting. Machine should punch down after first rise.
Food Processor Method:
Use 'S' Blade. Place all dry ingredients in the food processor. Turn to pulsing while drizzling in the oil. Stop when mixed in. Now turn on and leave on drizzling in the water until dough forms a 'ball'. Let 'ball' clean the sides and round the bowl between 20-25 times.
Place in greased bowl, cover and put in a warm place (85 degrees) until doubled in size.
Mixer & Hand Methods:
Mix yeast in with the flour and set aside. Mix all other ingredients in a large bowl until blended. Mix one cup of flour mixture in at a time until all incorporated. Knead 3-5 minutes until 2 finger poke test bounces back quickly.
Place in greased bowl, cover and put in a warm place (85 degrees) until doubled in size.
Forming:
Divide dough in to 2 (for large) or 4 (for small) balls of dough. Roll each out on to a floured surface and fill the center with a combination of cheeses: Ricotta, Mozzarella, Provolone and extra goodies such as mushrooms, peppers, pepperonis, cooked ground sausage (we like turkey sausage), onions (go light they get watery) and more.  The possibilities are almost endless.
Fold one side over the other (stuffing in the middle will move) and turn up the edges and seal with a fork. Prick a few holes in the top for steam to escape.
Place on a cookie sheet or pyrex dish and brush a light egg wash.
Forming:
Bake at 375F until golden brown. Remove to cool for just a little bit so no one gets burned cutting into the gooey goodies inside the tasty pockets!