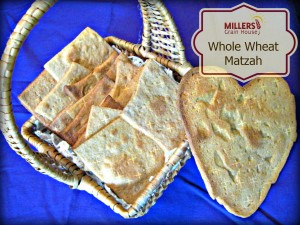 Making Matzah is so easy and fun to do. This recipe is a little sweeter than most Matzo recipes.  I just tend to like it that way.
First mill about 3 Cups of Hard White, Hard Red or Spelt Flour in your Wondermill.  Since this does not require a leavening agent, you can experiment with other flours such as milling Oat Groats, Rice, many gluten free grains or a combination.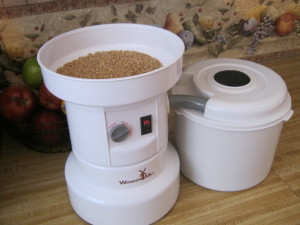 Once you've milled your flour of choice, the rest is quite easily done by hand or even in a bread machine.
In a large bowl or in the bucket of your bread machine mix together the following:
INGREDIENTS:
1/4 Cup Extra Virgin Olive Oil
1/4 Cup Raw Honey
1 Cup Warm Water
3/4 tsp of Sea Salt
3 Cups of Freshly milled flour (Separated into two 1.5 Cups)
Now stir to combine all but the second 1.5 Cup of flour or turn on your machine with those ingredients (minus the second 1.5 Cup of flour).
Once that has combined, slowly add the remaining flour until a dough ball forms.  There is no need to knead this too long since you are not attempting to work any gluten strands into the dough.  It does handle better if it rests a few minutes after fully combined.  So let rest for up to 5 minutes.
Before shaping (because this won't take too long) preheat your oven to 350 degrees F.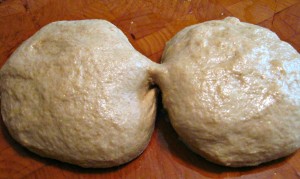 Oil a flat, smooth surface for roiling out your Matzah dough with olive oil. Then split the dough in half to make the work easier.  Set one half aside and begin.
With a rolling pin, roll out the dough to be a thin sheet of about 1/4 inch thickness or less.  The thinner the sheet the crispier the Matzah will be and the faster it will cook.
Now comes the fun part.  I used to make these as small rounds of free from shapes and bake them, but this time, while I was playing with the dough I decided to make square Matzah.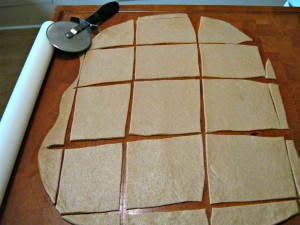 Just by using a pizza cutter, I was able to cut squares or rectangles from the dough.  Once cut, arrange on an oiled cookie sheet.  Repeat and do this with the remaining half of the dough.
However, you may end up with left-over edges that won't form enough to make more squares – just do a free from one.
I guess this shows my love for making these because as I gathered all the edges to roll out one last try – this photo below is EXACTLY how it looked after just two passes with the rolling pin.  So I left it!  (: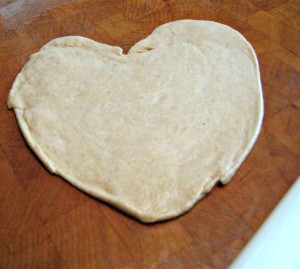 Personal Side note from Donna: It seemed only appropriate since The Passover Lamb loved us so much that He laid down His Life.  No Greater Love has anyone than this.  Perfect for the celebration of the Holy Days of Passover. 
The heart reminded me of this. So I kept it. (:
The views expressed above may or may not be that of this blog owner, however, I could simply not refrain myself from sharing …
Bake on the oiled cookie sheets about 20 minutes. Depending upon thickness – you may want to check it occasionally.  If one side seems more baked than the other, flip the matzah over and continue baking to even it out.  Suggestion: Unless you like to eat super crunchy things, refrain from leaving it in until actually done (in other words take it out a little early to cool) because these do get crunchy easily.
Let cool on wire rack. Eat.  Enjoy!
Until next time…
Keep playing with your food and enJOY the journey!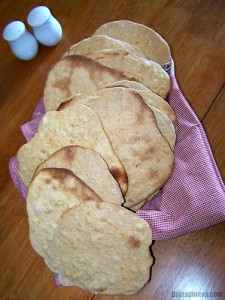 Here is a photo of my usual Matzah shaping.