One of may family's favorite things when having our traditional Friday Night Pizza Night is when I have it 'together' enough to make this Whole Wheat Challah.  The loaf does not last long!
I do use my bread machine for this moist, tasty bread.  It's not cheating – it's good time management for a Friday!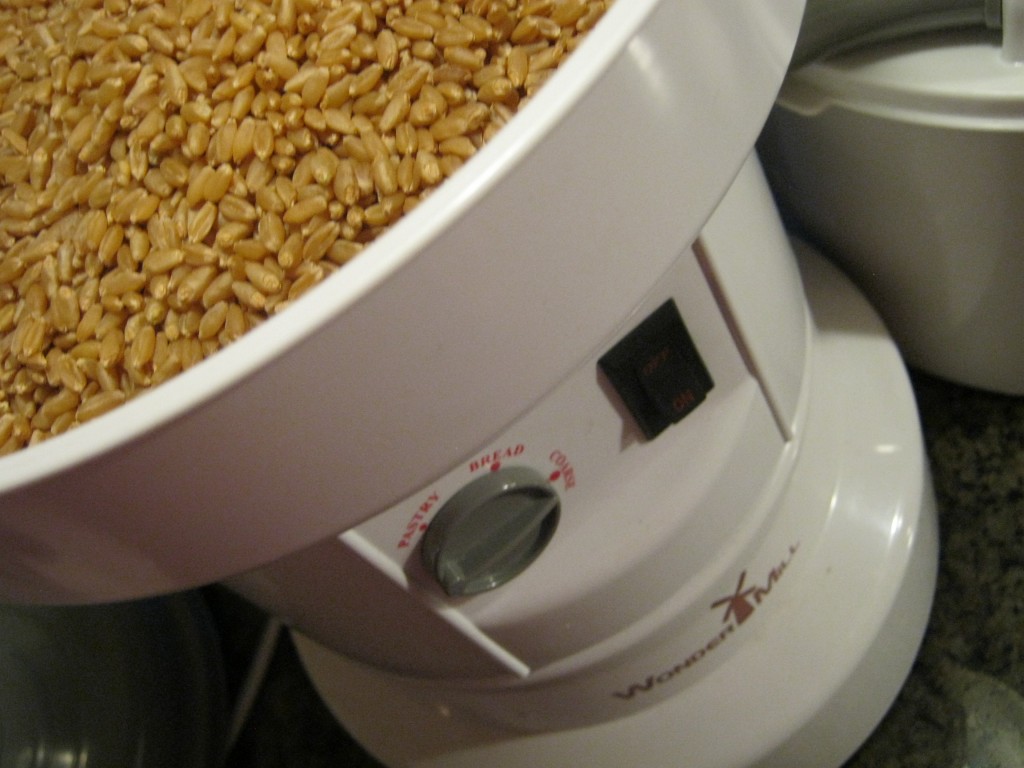 BREAD MACHINE WHOLE WHEAT CHALLAH
Makes one – 2lb loaf
Put Ingredients into the Bread Machine in this order:
1 1/2 C Warm (110-115 degrees) water
1/4 C Evap Cane Juice or sugar
2 Tbs Olive Oil

1 Egg
3 1/2 C freshly ground Hard White Wheat flour
1/4 Gluten
1/2 tsp salt
Make a 'well' that fills with a bit of the water near the kneading blade then add:
1 1/2 tsp of Active INSTANT (or bread machine) yeast
Start machine on dough setting and go get busy with something else for a while!
When machine is finished with its job, and the dough has been knocked down, remove dough onto an oiled surface and divide into 3 equal balls.
Roll each ball into a snake of equal length. Place ends together and braid as you would a girls braided hair.  You may have to re-braid or tweak the end you began with – that's not a problem.
Place the braid on a greased cookie sheet and rush with egg wash (one egg scrambled with 1TBS water) and sprinkle with kosher salt or chives or poppy seeds (or nothing or a combination of any of these).
Let the braid sit in a warm (75-90 degrees) place to rise for about 20 minutes.  After 20 minutes preheat oven to 350 for 8-10 more minutes – then place bread in middle of oven for 18 minutes (oven times and heats will vary).
Remove from pan to wire rack to cool.
Serve warm with honey butter or olive oil to dip. YUM!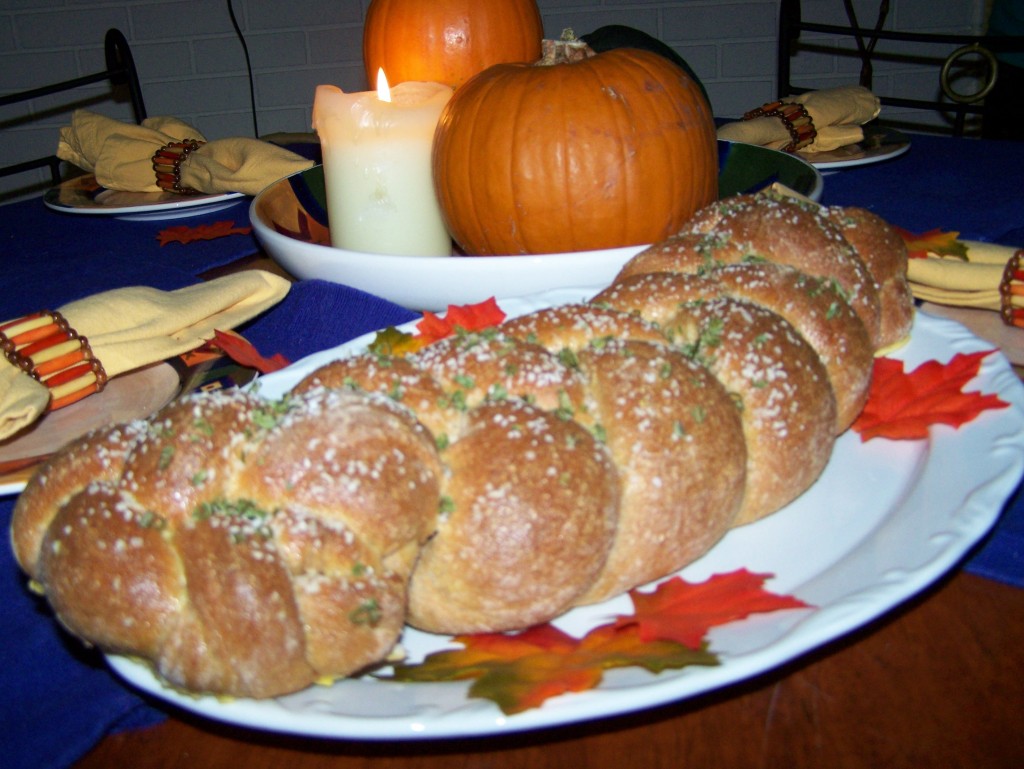 Admittedly I don't know how to do the fancier 4 to 6 braids but the simple braid still makes a pretty presentation. (o:
________________________________________________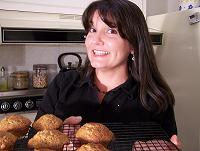 Donna Miller is a teacher, author, sought-after speaker and trainer. She has been a both guest and host on internet and broadcast radio talk-shows and in television interviews. 
She is the hostess of "Your Preparation Station" on Preparedness Radio Network. She and her husband are the Organizers of WNC Preparedness Group in Asheville, NC.  She is an Adjunct Instructor for Frontier Christian University. She teaches local classes & ladies retreats for people to learn hands skills.
She and her husband are the founders of Millers Grain House and, Your Preparation Station and are on the board of PREPARE Magazine.
Joseph and Donna have been happily married for 27 years and have three adult children, and one daughter in-law.
________________________________________________