I've always loved Amish friendship bread, so when a friend recently gave me some starter, I was excited to make some loaves!  I looked for some recipes without the pudding mix that is now called for (but hasn't always been called for), and I ended up making this yummy whole-wheat version.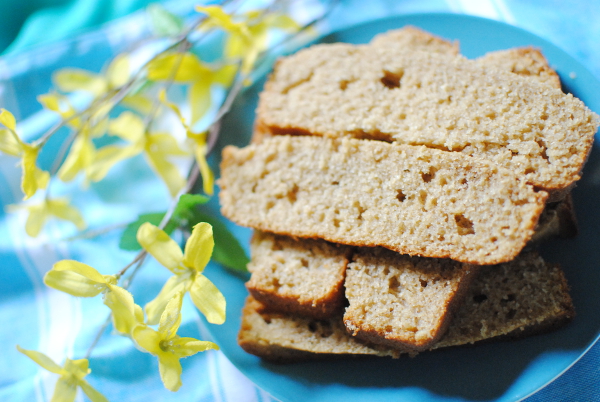 This "healthy edition" is quite delicious and still has that sweet, cinnamon flavor we all know and love from the original recipe!  I didn't add any mix-ins this time (I love adding pecans, though!), so my loaves were a bit smaller.  The variations on mix-ins are seemingly endless!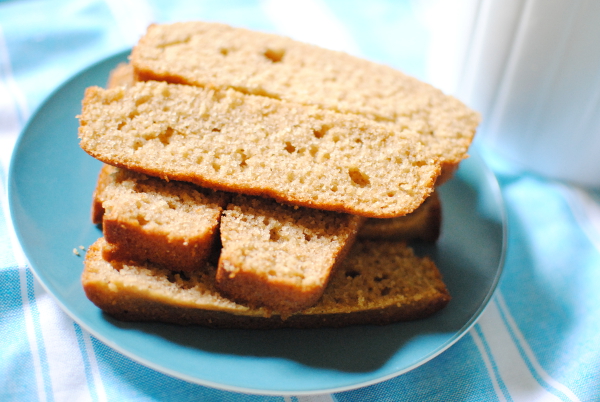 If you don't have any starter right now, you can make your own (yes, even if you're not Amish) by following the directions here.
This is a great recipe for kids to help with since it just involves mixing (nothing complicated!).  And, you won't believe how wonderful your house smells while it is baking!
Whole-Wheat Amish Friendship Bread
(original recipe found here)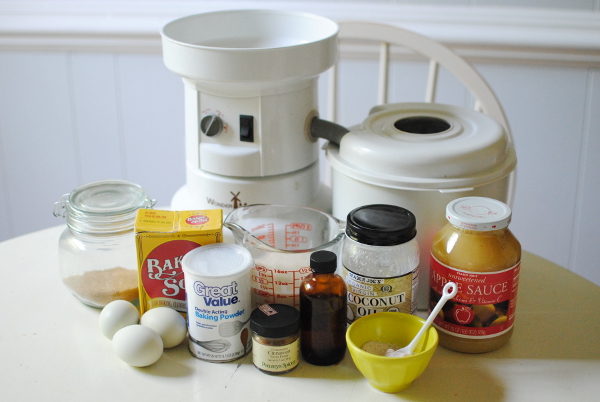 2 cups whole wheat flour, freshly ground
1 1/2 tsp. cinnamon
1/2 cup sucanat
1/2 tsp. sea salt
1 1/4 tsp. baking powder
1/2 tsp. baking soda
1 cup Amish Friendship Bread Starter
2/3 cup coconut oil, melted
1 tsp. vanilla
3 eggs
1/2 cup applesauce (or mashed banana)
Optional mix-ins:  raisins, chocolate chips, berries, nuts
Grind wheat in the WonderMill.
Grease two loaf pans (I use olive oil).  Preheat oven to 325 degrees.
Combine all ingredients in a mixing bowl, stirring until blended.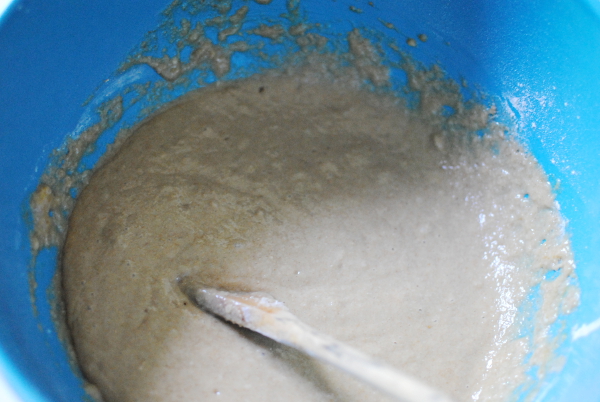 Pour batter into pans, dividing evenly.
When oven is preheated, bake for 30-45 minutes until done.  (How to tell if it's done:  top will crack, edges will darken slightly, and toothpick will come out clean.)
Cool for 10 minutes, then remove to cooling racks.
Makes 2 loaves.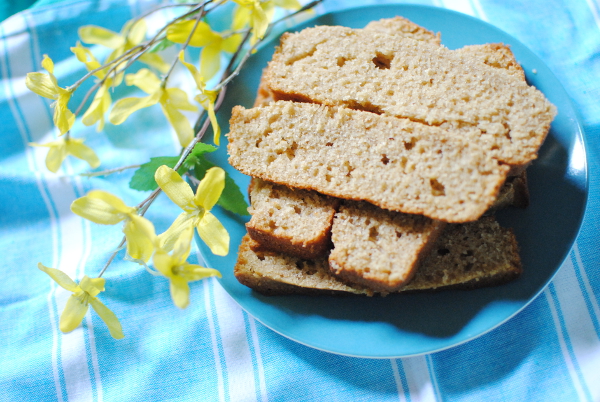 Alternatively, you can bake one large loaf or a bunch of mini loaves (to give as gifts, etc.).
Enjoy!