I am participating in current WonderMill Blogger Challenge which challenges us to make waffles, I have not used my waffle iron for about 8 YEARS! I tend to prefer pancakes over waffles, plus pancake recipes are usually lower in sugar and oil. But I decided to break from my pancake habits and work on a fun waffle recipe.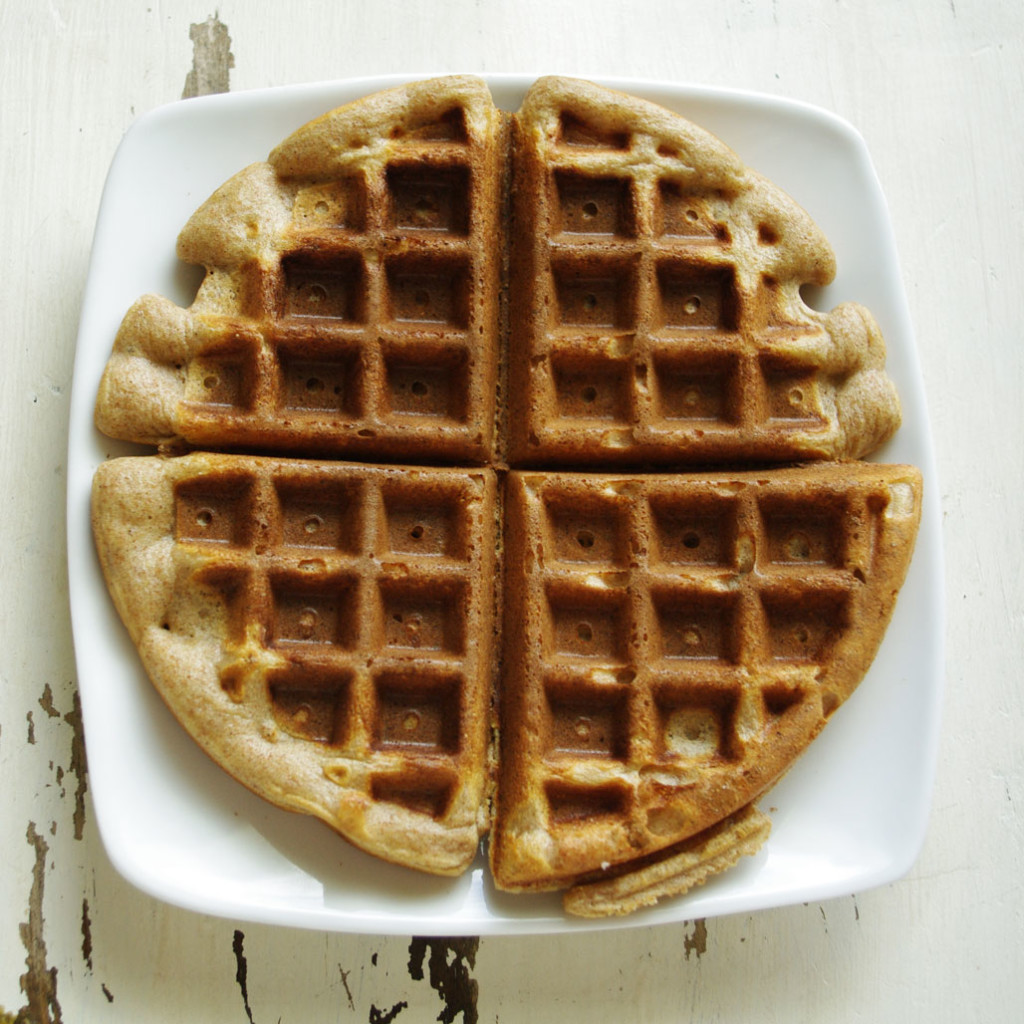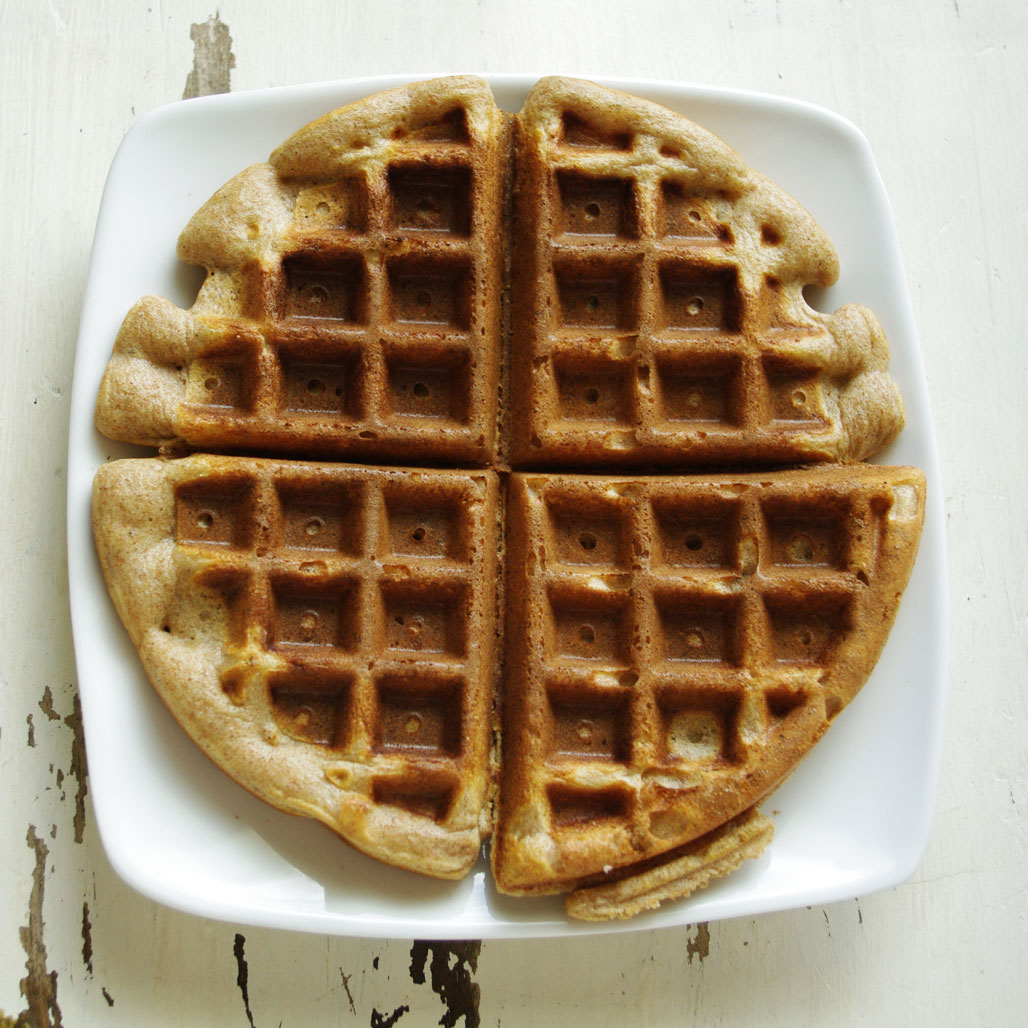 I had some leftover ricotta cheese in my fridge from some other experiments I have been baking that needed to get used. I have seen many lemon ricotta pancake and waffle recipes out there so I decided to do something different than the traditional "lemon ricotta". Why not just plain whole grain ricotta waffles? The ricotta cheese would give it a great texture and the whole grain flour will mellow-out the ricotta cheese taste, a little cinnamon helps too. Click here for the recipe that I based mine off.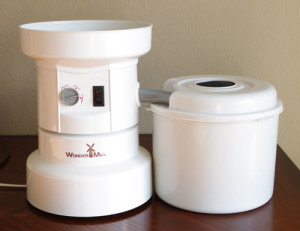 I have also been trying to use more Spelt Wheat and KAMUT Wheat flours in my recipes. These two wheat types have not been genetically modified as the wheat used for whole wheat flour has been. I still store and use hard white wheat but I just want to use even healthier grains when possible.
Plus, KAMUT and Spelt have a great taste too them. I decided to use Spelt wheat for this recipe, I ground my Spelt wheat on the fine setting of my WonderMill.

Ricotta Spelt Waffles
Makes about 4 Belgium waffles, double recipe as needed.
Ingredients
1¼ cup Spelt Flour
2 tablespoons Powdered Buttermilk
2 teaspoons sugar
1 teaspoon Baking Powder
½ teaspoon Baking Soda
¼ teaspoon Salt
½ teaspoon Cinnamon
½ cup warm water
½ cup Ricotta Cheese
2 tablespoons oil
1 teaspoon vanilla
2 large Eggs
Instructions
Pre-heat your waffle iron.
Add all dry ingredients into a mixing bowl and whisk together.
Add all wet ingredients into a 2nd mixing bowl and whisk together.
Add dry ingredient mix to wet ingredient mixing bowl and whisk till it just comes together.
Lightly spray your hot waffle iron with cooking spray.
I used about a ½ cup measuring cup to scoop the batter into the waffle iron.
Let the waffle iron run its course until golden brown, mine tells me when they are done.